'We hire from select campuses for the RB Leadership Program' – Team RB on InsideIIM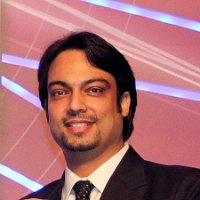 In our series to help young professionals understand what different types of careers are like, InsideIIM hosted the team behind one of India's most trusted brands – Dettol and one of the world's biggest and most reputed FMCG companies – Reckitt Benckiser for a chat session.
Arjun Purkayastha (Marketing Director – Dettol, Developing Markets at RB) and Anu Anand (Head of Talent Acquisition for South Asia at RB) answered several questions linked to a career in Marketing at RB and questions related to the RB Mavericks Case Challenge.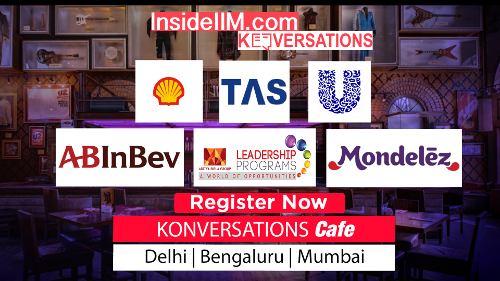 Apply to the RB Mavericks Case Challenge Competition here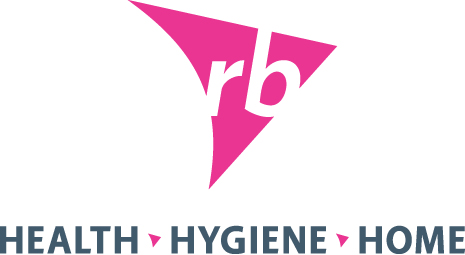 Is this competition seeking to change the existing behaviour in terms of using hand wash or provide solutions to existing problems?
The idea is to get people to change habits so it is definitely seeking to change behaviour.
What if the big idea demands Dettol Handwash to be delivered in small Rs 5 sachets for the demo part of execution purpose?
We do not sell Rs. 5 sachets in India on handwash so will not be able to make it available. However, the Top 6 teams will be funded with Rs. 1 lakh each to execute their idea and show their entrepreneurial abilities!
Could you please tell us what skills you would look for in an MBA graduate while hiring?
While hiring at RB, we look for people who think big but then focus on doing rather deliberating. We like people who can thrive in environment of high autonomy and accountability. Bright young individuals, who have the potential to become leaders of tomorrow.
How is the transition made from the sales to the marketing side at RB? As a new joinee into the organization, would we given an option of sales or marketing?
Good question and one that I also asked when I was on campus! Managers at RB move from sales to marketing as well as vice versa. These movements are planned and driven by individuals' potential, performance, career plan and openings in the organisation at a given point in time.
What is the community profile, as mentioned in the case? Is it semi urban /rural ? Also what is the chief target group for the same? Is it safe to assume Kids+ Mothers as the prime Target group for our big idea of Hand Wash Behaviour Change?
You can choose the community of your choice. But keep in mind the size should be at least 2500 at any given point in time and you should be in a position to measure the behaviour change. An insider tip for you: don't restrict yourself to mothers/kids as the only group and make sure it is not too far from you!
Which specific products are we looking to market through this competition? Can we include sanitisers also in our strategy or it must only include dettol handwash and soap.
The more important thing is your BIG IDEA. The key is about driving handwashing behaviour change. The product you choose to bring your idea alive will be a function of the target group and your plan.
What are the various kind of roles that are offered to a new joinee in marketing?
Students from campus join us for the RB Leadership Program. At the end of the program they are inducted either into sales as an Area Sales Manager or into Marketing as an Assistant Brand Manager.
What is the next exciting market you see for Dettol to enter and grow in, given the relatively recent entry into kitchen dishwashing?
You may want to check out some of the latest categories we have entered into this year – Dettol shower gels and Dettol multi-use wipes.
I am currently pursuing Masters in Economics from Delhi School of Economics. However I am looking forward to a career in S&M. Is there a way through which I can apply for RB's Sales & Marketing Profile since even the case study challenge is open to MBA colleges only?
We hire from select campuses for the RB Leadership Program. You could apply to us once you gain some experience in sales or marketing as a lateral hire.
What are the global opportunities available at RB? Also, being a fresher, what can be an ideal set of skills to excel in the field of Sales & Marketing?
Yes, RB is a global company and there are several global opportunities that may come up during the course of one's career.
What are your views on innovation in soaps market? Specifically with a product like Dettol, up to what levels of change and innovation the product can take, recent articles say that in the FMCG space generally 90 percent of the innovation fails, hence they resist changing the brand communication or the idea?
Super question! The big job of marketing is to find the 10% that works!!
Can the "community" in the competition be any locality for pilot purpose or should it be community as in slums?
You can choose the community of your choice. But keep in mind the size should be at least 2500 at any given point in time and you should be in a position to measure the behaviour change.
Digital marketing has changed the marketing dynamics. Do you see FMCG companies turning to digital marketing or online selling of their products in their future?
Digital and online is the future! Right now, the percentage of ecommerce sales in only half a per cent of FMCG products sold online in India. The predictions for India could be anywhere between 3-5 per cent. China moved from this level to 15 per cent in less than 7 years. For us, we can see up to 30 per cent of our business coming from m-commerce, not e-commerce in the future.
Is it required to produce the raw data with names of individuals as the communities we target might not be ready to disclose their identities?
We are not looking for the raw data with names of individuals. However, the insights that you pull out of the data and the BIG IDEA is key.
How is RB planning to tap the rural Indian Market, given the fact that there is a lot of scope for promotion of hygiene related products (like Dettol) with increase in awareness regarding health and sanitation in rural India?
Rural areas are definitely a big opportunity. We are taking our brands such as Dettol, Mortein coils, small sachets of Harpic and Lysol to rural markets in a big way with our go to market strategy & structure.
As a part of the competition can we include an advertisement campaigns? Also is it necessary to suggest an idea to use the 1 lakh only or can we give any ideas for business development and promotion also?
If you believe you can make it work and execute within 1 lakh, you are more than welcome to include an ad campaign. Please remember that you will not only have to have an idea but you need to execute it as well!
Do we have a system for global internships at RB?
For global internships please visit our careers page at
Do we need to get testimonial and formal approval from the community that we have identified and attach it with our presentation which is to be submitted before 16th Sep?
Very good question. I think it would make sense to do that, even though it is not a requirement at the initial stage.
Could you please allow students from other campuses to participate in the competition?
Thank you for your interest in the RB Mavericks Case Challenge. This year, RB Mavericks Case Challenge is open for the colleges listed on the website. Visit
Dettol has emerged as India's antiseptic brand. Although PLC of Dettol is stable, Why is the company not coming out with some new flavours in Dettol?
We have a very wide range and have recently launched some exciting new Liquid Handwash variants in beautiful transparent bottles … Cool, Reenergize and a special Kitchen handwash.
What impact has RB's Banega Swachh India program had on the company's image and sales?
The primary objective of the program "Dettol – Banega Swachh India" is to raise awareness and encourage adoption of good hygiene and sanitation practices across the country. It lies very close to the purpose of our company and is an extension of our long standing efforts to educate mothers and children about hygiene. We do not consider this as marketing or advertising campaign.
What kind of a survey would be required for judging the barriers and motivators of hand washing behaviour? Do we need to get a tangible survey for all 2500 community members or taking a sample from the community would suffice?
The behaviour change has to be amongst the community but the survey can be amongst a (statistically significant) sample.
Given the range of products of RB where the role of R&D is so important, any initiation for a new product is usually driven from the consumer end or from the side of R&D ? (Would there be more number of cases of introducing a new product because there is a consumer demand or because of your R&D team coming up with something new)
At RB, innovation comes from the science of living. Consumers don't just play a role in innovation – they are at the heart of everything we do. We are always in touch with our consumers. We listen to them, watch them, interact with them – to understand their changing needs. Not just marketing & R&D; but the whole company is driven by innovation.
Apply to the RB Mavericks Case Challenge Competition here
We thank Arjun, Anu and Team RB for doing this!
You can visit our LIVE Chat section for archives of over 100 chats. Please check our featured stories section for transcripts of various high-profile chats on InsideIIM.