Alliance University Reading Comprehension Quiz Competition – Week 1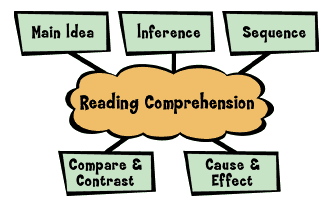 In this new series we introduce a weekly Reading Comprehension Quiz competition for all our aspirants. Every week we bring in an intriguing passage followed by a few interesting questions to hone your RC and reading skills. We will announce one winner every week. If more than one person gets the right answer then we will have to draw lots. The winner gets a cash prize of INR 500/- . This competition is brought to you by Alliance University, Bangalore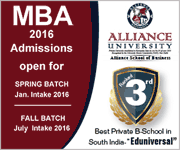 This week's Passage
"Our island receives signals from three TV channels. One is a sports channel, the other is a channel for movies and the third one is a news channel. The movie channel has strange people with tiny eyes speaking in a language most of us don't understand. However, it has English subtitles so we get by. When I was offered the job to become the security guard at the new prison being built on the south west corner of the island, I wasn't so sure. That part of the island has deep ravines and a forest we usually avoid going to because of so many legends about its inhabitants. But I made the journey anyway from the capital to the prison because the employers offered to fly me down in a helicopter. When I first looked at it from the top, the prison looked unlike most I had seen anywhere. It was made in red brick surrounded by tall walls and barbed wire fences. But it wasn't a big building. It was a series of little cells built in concentric circles, with a large, green playground in the centre. My estimation is that the prison could have accommodated close to 500 inmates if each of the little cells housed 2 inmates each. I was informed that there were about 200 inmates right now and more will keep flying in over time. Why I ended up taking the job in the end was that the prisoners didn't seem like criminals. They seemed like normal, middle class people who looked like the people on my island. They were more interested in us getting wi-fi than in smuggling in cigarettes and prostitutes. They seemed like educated, smart people who had ended up here and I thought it will be fun to interact with these guys. The icing on the cake was when the warden promised to fly me out in a helicopter every weekend so I could be with my family. But the inmates were never going to get wi-fi or any network on their phones. The possibility of getting cigarettes and prostitutes was more likely. In the initial days, this seemed to weigh heavily upon them. They kept playing games on their phones and trying different areas of the prison to see if they could get network. They could have made peace with being imprisoned if only they could access youtube and facebook, they said. The warden seemed open-minded about most things –conjugal visits among inmates and EDM parties on Friday nights. But somehow, internet was forbidden. Before I came here, I had seen in the news the disappearance of a plane in the Indian ocean. Serious looking men had landed at our island after that – looking for this plane and making enquiries. Looking at the inmates, I thought maybe they belonged to this plane. Maybe they had been put in a prison because someone big was trying to hide something big. For all practical purposes, I had assumed this as a fact from then on. Then one day, while one of those Friday night EDM parties were going on, I happened to be chatting with one of the inmates – a curly haired girl who must be in her 20's. What she told me was shocking.All of them were here because they had taken the 4G challenge of a telecom provider and managed to download Honey Singh before the short haired girl could. And now they had been cut off from the world, so that the truth never comes out."
All time score
Right
Wrong
Q 1: Why did the security guard felt like the prisoners didn't seem like criminals?
Because they didn't ask for cigarettes and prostitutes.
Because they were smart and educated
Because they wanted to use youtube and facebook
All of the above
Submitting
Skipping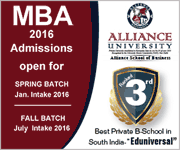 Read everything about Alliance University here
Alliance University's Unique International Internship
This passage was created by Kunj Sanghvi : Kunj Sanghvi is the author of two books – the first one, Side Upper, is a series of short stories from across India and the second one, Pehla Kadam, is a unique Bollywood-themed personal finance guide.