What Went Behind Winning The Business Simulation Game At ABS – Keeping 32 Other Participating Schools Behind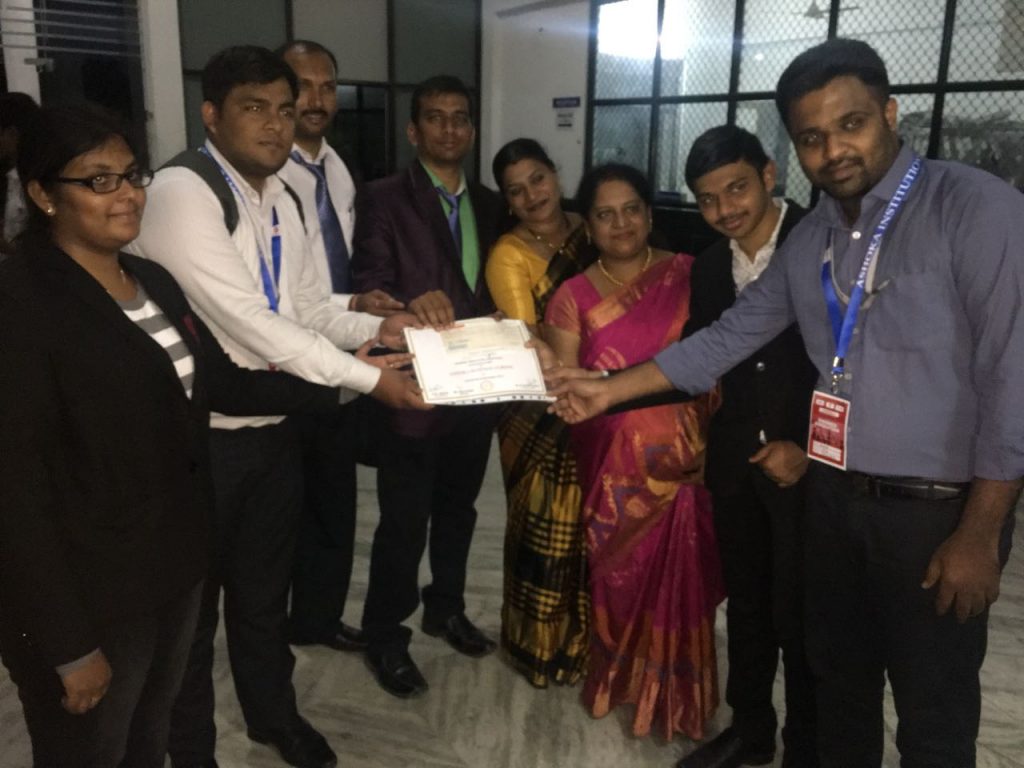 Winning has gotten into the DNA of Vignana Jyothi Institute of Management, Hyderabad students. With one win raining over another, PGDM students yet again made their presence felt at "Chanakya"- the business simulation game conducted by AIMA and organized by Ashoka Business School. The winning team was comprised of – Khaja Kaleemuddin,
Bhavya Addepalli, Gourav Gupta, Tejas Sanghvi from VJIM.
With 33 teams contesting in the intense state-level competition, VJIM-ites had all 32, trail behind the back, with their acumen to making profit after tax. As task, all teams were assigned the same start-point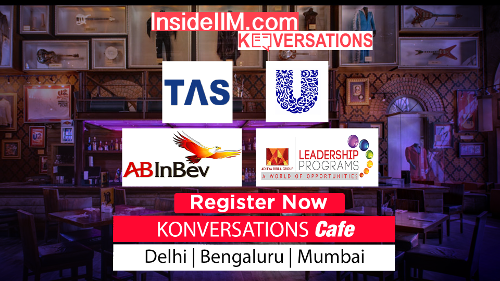 — business scenarios were same however eventually scenarios started changing from quarter to quarter. There were resources like machinery, raw materials, etc. that were provided to facilitate the teams but they came with conditional constraints and not for free. The GDP, CPI and expected demand was given and according to that teams had to forecast and produce the number of products which can be easily absorbed by the public. However, while production, the availability of plant and machinery, procurement of raw materials, available cash in hand all had to be taken care of. "We were tested on the pricing strategy, branding of the products, risk-taking ability, critical and quick decision making," says Tejas B. Sanghvi, PGDM, VJIM, Hyderabad.
VJIM students were contending with schools such as Symbiosis International University, Narsee Monjee Institution of Management, IBM, Badruka College of Commerce, Aurora PG College, Carlton Business School, Institute of Public Enterprise (IPE), St. Martin's Institute of Management, Siva Shivani Institute, Methodist College of Engineering and Management, Malla Reddy Institute of Management, KG Reddy College of Management, JNTU, OU, Ashoka Business School, Alluri Institute of Management, Maulana Azad National University, Vishwa Vishwani Institute, Indian Institute of Mass Communication, Sarojini Naidu Vanitha Maha Vidyalaya, CVSR College, MLRIT, to name a few. With the rise of heat in the contest, with each stage, the contest was getting tooth and nail hard.
After each quarter, results were being declared as to which team is leading with their market share, PAT, inventory and new demand for next quarter based on which students had to forecast and predict the consumption and produce accordingly. Except for the first quarter, VJIMites were leading all the quarters and eventually won the first prize – a stunning Rs. 50,000 cash prize.
VJIM Hyderabad
We would like to invite your attention to the following differentiating factors about VJIM: VJIM is ranked as 21st best B-School in the country. (Source: Indian Management – AIMA & Business Standard, May 2013 Issue). VJIM has repositioned business education and hones your skills based on the best global business practices with global curriculum and its application adapted to Indian business environment. VJIM has pioneered the concept of reverse orientation for second year students so as to reinforce the concepts taught in the first year. The institute follows international pedagogy such as Process Oriented Guided Inquiry Learning (POGIL) and Socratic dialogue for teaching and learning. We encourage meritorious students by giving the scholarship for CAT/MAT/XAT/ ATMA The institute is consistently placing students in companies such as Deloitte, Google, Naukri, Info edge, Wipro, Cognizant, DE Shaw & co, Axis Bank, KVB, HDFC, Bank of America, Deloitte, TATA Projects, HSBC etc. We offer sectoral electives in the areas of Business Analytics, Pharmaceuticals and Banking Financial Services and Insurance (BFSI). The B-School has interdisciplinary learning aimed at creating competent managers. The institute conducts Economic Times analysis sessions on daily basis, aimed at wedging gap between theory and practice. We have excellent infrastructure with high end information technology support and state of the art Learning Resource Centre. VJIM has research centric faculty with industry experience and excellent teaching ability. Institute conducts industry immersion program for all faculties for exploring current industry practices and bringing it to class room.