What A B-School Teaches You The Most Is Time Management And Priority Handling Of Things – Rohit Aidasaani, First Year Topper At IIM Bodh Gaya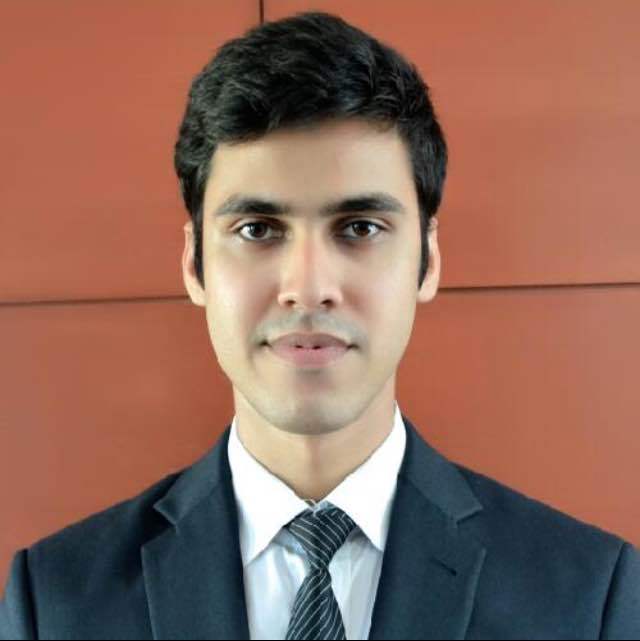 Rohit Aidasaani belongs to Indore, MP. He has done engineering in computer science from SGSITS Indore. His CAT 2014 percentile was 97.79. He likes to play cricket and football in his spare time.
 To begin with what is the difference between "IIM-BG as a dream destination" & "IIM-BG as a place where you wake up everyday"?
Getting into an IIM is always a dream as it is great feeling to be among the top 3500 students from around 1.7 lakh people that write the CAT. For a start, I had mixed feelings before coming here as I did not know what I was getting into. IIM Bodh Gaya has been a completely new experience as this is the first batch and I got an opportunity to learn from some of the best minds in the country and made some very good friends.
Tell us about your educational background. What was your initial motivation to get into an IIM?
I completed my schooling from Emerald Heights International School, Indore and further completed my Computer Engineering from SGSITS, Indore. I worked with Infosys for 15 months before getting here. In the long run I want to start my own firm, and I thought an MBA from an IIM can help me get a better perspective of different sectors and understand the business end of a firm. My inclination was towards finance subjects from the start, but I thoroughly enjoyed the operations and economics courses too.
"To be one amongst the toppers of my batch"- was that a strategy from day one of B- School or something that evolved eventually?
There was no predefined strategy, my concentration was on understanding the topics taught daily and participating in class discussions and I did not let my work pile up. There is no need to over-study. Many students do the blunder of studying more than what is required instead of studying what is enough but with a clear understanding. Make your favourite subjects stronger and weaker subjects better.
Tell us about the most interesting experience that happened in the last one year that changed your outlook towards the B-Schools studies.
There are two very important things that I realised:
1. B-school life is about learning the basics of everything. You cannot delve very deep into something but you can make sure you relate it to practical examples to learn better.
2. What a B-school teaches you the most is time management and priority handling of things.
The level of competition would be insane at your B- School, and definitely maintaining a balance is important. What apart from maintaining a balance helped you to achieve this topper's badge.
Set goals and prioritize. Once priorities are established, it will be easier to see what is important and what is not. Don't try to do it all. Instead, focus on that is most important. I try to learn as much as possible in the class and that gives me enough time to pursue my other interests especially sports.
If you were to go back in time and change one thing about the last year, what would it be?
At times, we rely on others a lot in group work. I think the free-rider problem is a big problem and it sometimes leads to bad results. I would have liked to put some more effort from my part in group activities especially case based ones. Everything else was good.
B- School is mostly about group activities. Were you used to this kind of team endeavors or was it a new experience for you? How would you rate your performance during the team activities?
It was a new experience for me I think I have improved a lot if I compare with myself with what I was 1 year ago. Group activities are important and give an opportunity to learn from each other and tackle complex problems.
I have tried to work with different bunch of guys every time which has helped me to grow as a person.
I would rate 7/10 for my performance.
You would have had the opportunity to meet people from different walks of life. How was it like interacting with them? Any particular incident that you would like to share with us?
The interactions with faculty and students enhance our understanding of different topics a lot. The fact that there are people from diverse backgrounds and experiences, everyone chips in with their own point. This helps a lot as you learn to deal with everyone and understand that people have their own strengths. I studied hard and partied harder whatever the occasion.
How important do you think is the involvement in Extra- Curricular activities? Do you think these activities tend to deviate a student's mind from the initial academic goals set?
Extra- Curricular activities are essential in the overall development of a student, there is a lot of learning attached to all the extra-curricular activities. I don't think that these activities in any way deviates one from academics, it can enhance time management and stress management skills, improving overall productivity.
What would you like to advice to this year's batch w.r.t academics, activities, & in general about the B- School life?
Give time to yourself initially, don't take things so fast, do what interests you. College in not just about studying it's about managing your time in the best possible way and try experimenting things you may not be comfortable with.