What B-School Did Not Teach You? 7 Lessons For The Graduating Students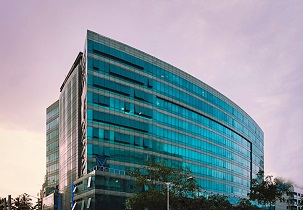 A new generation of excited B-Schoolers will be graduating this year. With optimism and high hopes in their hearts, as these graduates join the corporate world there are few things that b-school didn't teach you. They matter far more than your joining CTC and your position in the company.
Lessons for the Graduating B-Schooler
1. Finances: This is the most crucial thing that a lot of new graduates tend to procrastinate. Financial understanding is something that is supposed to be easy for a b-school graduate. However, no matter what graduates learn in their student life about financial planning, stocks, bonds, mutual funds and basics of savings, they tend to not apply these learnings early on (even the Finance & Banking grads!!). Complacency in the garb of cautiousness dominates as many new joiners do not plan how to invest their salaries. Some see their peers investing and then start investing  – Too little and in a haphazard manner.
What should your investment portfolio look like? Well, you can find a lot of advice on it online & from Traders/MF Managers!!. It is better to plan ahead and start investing as soon as you get your first salary. You might even make a few mistakes, but it is better to learn from your mistakes early on when they are not too costly.
Remember, what-where-how you invest will decide your future financial standing and act like a secondary income. Some planning is always better than no planning
2. Debt: Debt is like slow poison, which debilitates your finances. You actually pay back a part of a past loan from a current earning at a high-interest rate. This EMI will not earn you any future income. My advice! – Payout your debt (student loans) as soon as possible. If you are planning to take a home loan, make sure you have paid your previous debts completely. And take as little debt as possible. Home Loan EMIs might restrict you from changing your career or pursuing entrepreneurship—Plan accordingly.
3. Networking: If networking was a crucial part of your answer to the elusive question – Why MBA?..hold your horses. Networking isn't what they say it is. It is about how you maintain your relationship with friends and batchmates. Try to keep in touch with at least a few and not just on WhatsApp. Be there during casual meetups and during weddings/engagements. Human Relationship is like long term investment which gives a good return later on in life.
4. Personal Issues: No matter what is happening in your life – Family issues, a breakup, divorce or even financial & health troubles. When you are in the Corporate World you have to keep yourself going, be calm & composed and always have a smile on your face. Personal issues might impact your work. When this happen it is better to give yourself some time to settle things in order. Health is more important than your career. If you are not healthy nothing else in life will matter.
5. Career: You might not have got your dream job or dream company. Don't loose hope. A lot of your friends will probably end up leaving their dream job/company within a year or 2. If you haven't figured out what you want to do, don't sweat it, most of your peers and your seniors are still searching. You will figure things out eventually.
6. Reading: If you are like me who loves reading books, even in your busy corporate schedule find time (after work, while travelling or during the weekends) to read. Reading the latest fictional novel, non-fiction or boring news, it all adds to your overall development. Just being a corporate hero is not enough for personal enrichment.
7. Life Choices: There is nothing in life that you don't have time for. It is about priorities. Figure out what you want to do in your life. Take advice from others the decision should be yours. Whether it is a career path or entrepreneurship or choosing a life partner, these will impact your life more than your Annual performance ratings. Remember, the objective is not just to earn a fat paycheque. Your dreams, health, family & friends matter – A lot more that you think and you will realise eventually.
Best of Luck 🙂
——————-
About the Author:
Ravi Singh is a Consultant working with Cognizant in their Analytics and Information Management practice. He completed his MBA from NMIMS, Mumbai in 2015. He is also a Computer Science Engineer with 4.5 years of IT Industry experience. You may reach out to the author through Linkedin.
Ravi Singh
Consultant in Analytics and Information Management. Interested in AI & Machine Learning. Yoga enthusiast, swimmer and Badminton player. You will always find me with a Kindle/Book in my hand during my spare time. Alumni of NMIMS Mumbai 2013-15 batch. You may reach out to me through LinkedIn or Twitter (@ravi_dsingh).