'I Will Intern in Indonesia To Identify Potential In ASEAN Countries For PTILT' – Meet Jainil from IIM Bangalore And Abhishek from XLRI Jamshedpur – ABG Internship 2016 Live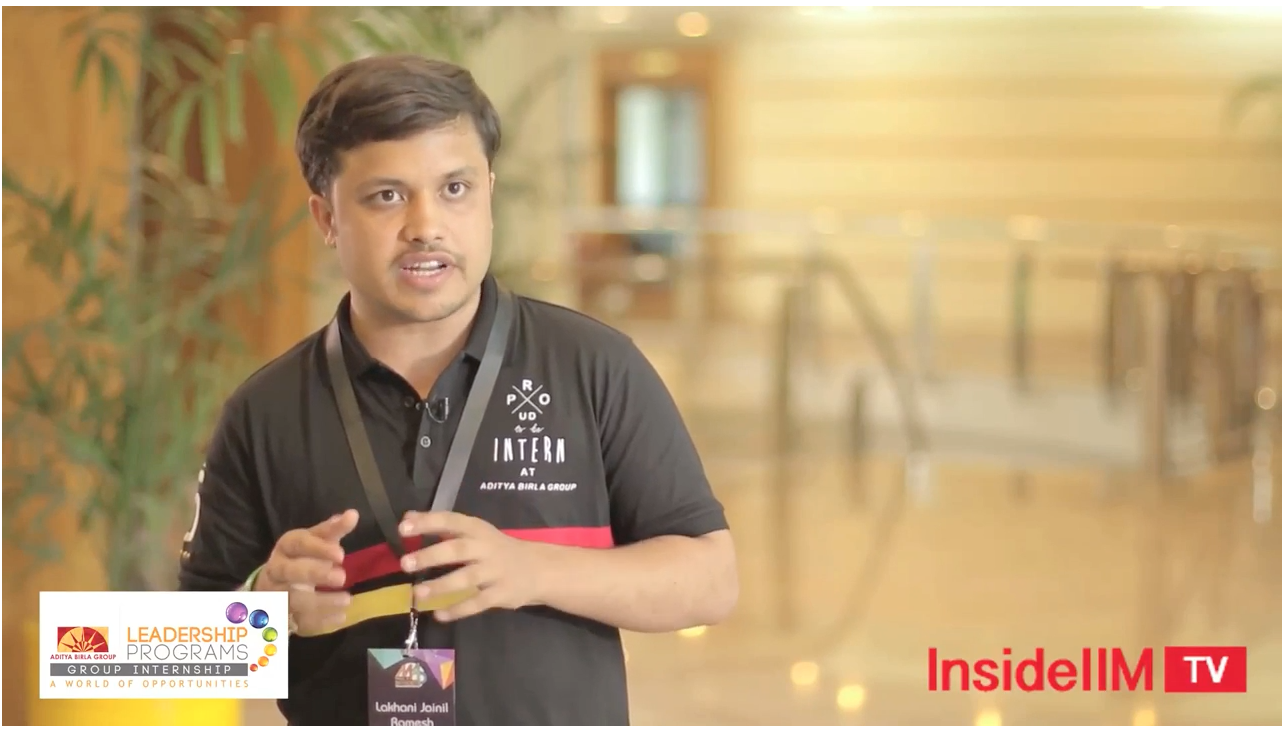 Ever wondered how an internship in one of India's largest conglomerates feels like? We profile and document the journey of interns at Aditya Birla Group in the summer of 2016. We bring this to you through InsideIIM TV our Video Series channel.
This video series will help you get a peek into the world of Aditya Birla Group, its Leadership Program and what's in store for the young interns at the conglomerate.
In the first part of the series we meet the top talent from across Business Schools in the country who bagged an opportunity to intern at ABG. The first 12 episodes are an insight into the personalities of these young interns who aspire to be leaders. We will also meet the Portfolio Head of Aditya Birla Leadership Program – Tanvi Sondhi and in another episode we meet 3 ABG stars who are leaders in their domains and have been with the group for over 7 years now.
This is the second episode of the series with a new set of people and Business Schools. This time we have Abhishek Pandey from XLRI Jamshedpur and Jainil Lakhani from IIM Bangalore. Abhishek is interning at Madura Fashion and Lifestyle at Bangalore whereas Jainil would be interning at ABG's Spinning Business offshoot PTILT in Indonesia.
Tune in to this video to know more about them.
Jainil would be working with the Strategy and Operations Planning domain and his role would primarily involve research around ASEAN countries and identifying business potential in nations. He says he would love to witness the Subprime Crisis and the collapse of United States of 2008. His mantra for life is to always be passionate about what one does. If granted a superpower, Abhishek would love to go invisible. That one thing that he would miss about his campus during these two months is "BishuDa ka Dhaba".
Read everything about Aditya Birla Group here.
'This is a Promoted Feature.'