What Happens At A Fresher's Party Inside An IIM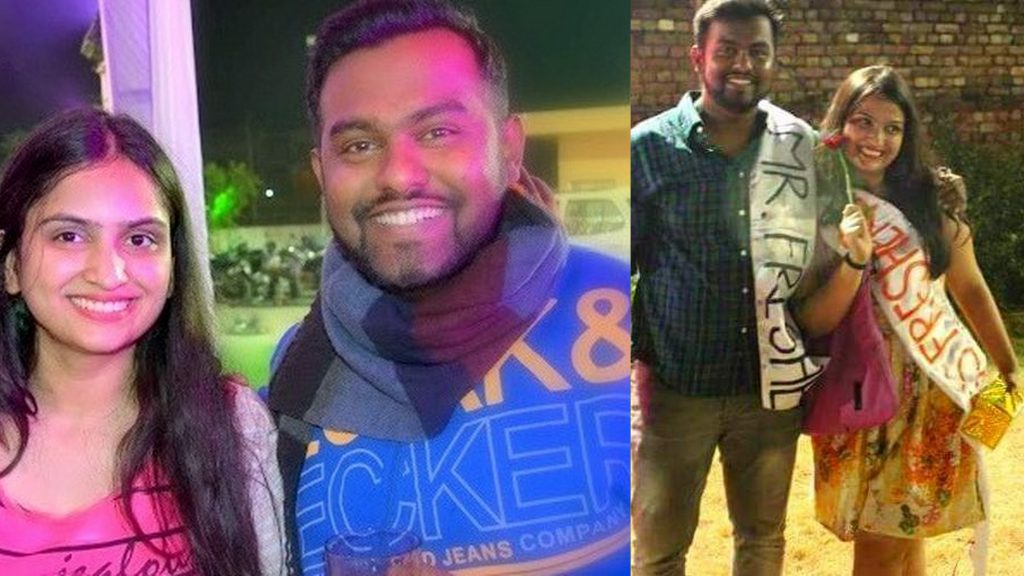 Freshers' party in any institution marks the commencement of a blissful college life. When this college happens to be Indian Institute of Management, it is the beginning of a dream journey for CAT takers. The first event that makes you realize that you have finally overcome the nerves of quant & verbal and now the challenges are going to be different. From making contacts to making memories, this event incised the realization of being part of IIM Rohtak family. I am giving some fervent insights about this vibrant event, which is, at large my own personal experience.
It was few days after joining IIM Rohtak, my adorable roommate Bilwa and I were making conjectures about the most awaited event. Suddenly a batch mate knocked the door saying "Come outside girls. There is a meeting with seniors." We looked at each other in ecstasy and came out. The agenda of the meeting happened to be suggestions regarding do's and don'ts at Fresher's event. The party was scheduled to be on two days later, after classes, and we were worried as there was not much time left.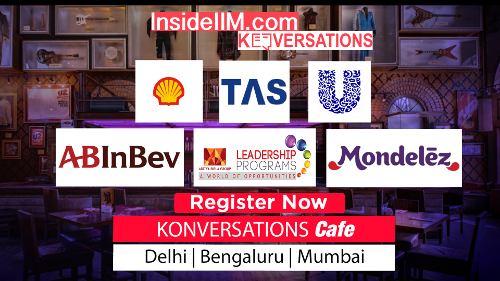 My lovely ladies would have definitely understood, the reason behind our stressed faces. After all it was the first party, that too in IIM, that had been our dream destination since long. In the hectic schedule of first week, we had almost overlooked to address the chronic problem of wardrobe diagnostics that comes with female instincts i.e. "I have nothing to wear."
No Freshers' or farewell party is thorough without giving away the titles, so the entry forms for Mr. and Miss Fresher were available online. I have always believed that "with or without crown, every girl is a princess." I must admit that the little princess in me has always been enticed towards coronets! So I filled the form and compelled my friend Shaili too, to accompany me. There were some questions to be answered in the form, including "what do you love to do?" Subsequently you will understand why I stated this question exclusively.
Next day we received a mail which stated that we were shortlisted for the next round that had a task of clicking selfie with seniors. The punch was, girls had to click with boys and vice versa. Since it was the beginning of this journey, we were perplexed while differentiating between seniors & batch mates. I ended up clicking some pictures with batch-mates instead of seniors. It's actually amusing, I couldn't make out that some of them were not seniors, but my own batch mates. But at least they could have told us as they knew that we were the contestants. huh! Finally by any means we were able to complete the task with the help of some seniors.
Two days went in haste and finally the beautiful evening had arrived. Our seniors are awesome people & I am thankful to them for throwing such mind blowing party, with a distinctive mention to the efforts of Cultcom. This was the time when I realized that the people around are really talented ones. I came to know some of the most wonderful photographers, singers, dancers, actors, orators and hosts in the mass. There were some really astounding performances. There are more talents that I spotted in the crowd, actually deserve mention but that would be beyond the scope of this article.
There was all, that one could have hoped in a party. Good food, Music, dance floor and yes everything that you are probably thinking right now. The next round of fresher title was due. There were ten contestants in the final round that made five pairs. We were called upon stage, mostly in pairs. I had barely cleared the second round with least no of selfies. My partner was Leon (popularly known by other name, you can guess!), another mechanical engineer entrant in IIM. Very few people know that before joining IIM Rohtak, he worked in the service provider firm to the factory, where I worked. So he partners me in the tales of HUL ice-cream factory, my previous employer. Not to forget, he loves to do "SALSA."
I am a kind of person who repels calorie shedding activities, including dance. Last contestants for this round, we were asked to do SALSA. Despite of Leon's wholehearted efforts, I managed to make it look disastrous. My fear of rotten eggs & tomatoes from spectators had gone way beyond the embarrassment that had already occurred within few steps of SALSA. I was bewildered over how to handle this, and then I just told myself "I will handle it by doing what I love to do."
I love to write stories, verses etc. and I love to recite them too. So I began conversing with the audience this way:
"Does everyone know me?" "No (Amidst the hubbub I could hear this from the majority!)"
"After this evening you will never forget me." (Applause from the audience)
Meanwhile I picked a rose and thanked Leon for making me dance. I instructed him with a whisper to do whatever I indicate, so that we can overcome the disaster of SALSA. He agreed with me and I began with my poetry.
"I want to thank my partner for his efforts to perform SALSA through a poem which goes as follows"
"Aansuo ki barish me, ye patthar nahi pighlenge
Sapno ka Mahal toota hai, shor duniyawaley kyu samjhenge
In kaanto me zakhmi hokar, koi kali tadapti hai
Sookhi pankhudi girkar bhi, kisi aahat pe machalti hai
Armaan machis band tili ki tarah, bahar aatey hi jal jaate hai
Kuch khwaab aankho me rehte hain, kuch aasu ban beh jaate hai
Phir bhi meri ye dhadkan, kuch sapne roz sajati hai
Jab jab saans me leti hu, aur teri yaad aati hai."
With the final line I gave him the rose. The audience appreciated our efforts to remain in the competition. Leon is not well versed with Hindi, he could barely understand my lines. But he acknowledged my gesture by giving me a rose and escorted me back to the dance floor from the stage. The contest was over now. I met so many new people, and I was truly happy because for the first time the words of my verses could get a platform to be heard. (Thanks to my friends, especially Shaili for all the support).
Moving towards end of the party, results were announced. "And the title Mr. Fresher goes to Leon……" This was the instant when I could hear my own heartbeat, as if I was Sushmita Sen contesting for Miss Universe. Now you might laugh, if I disclose that whenever I filled my friends' slam books in school, I always said that my ambition is to become "Miss India." Although over the years my intense love for food has overshadowed my interest in beauty pageants!
Finally I got my crown. The crown, which I take as just another way of flaunting that "every girl is a princess." It had yellow color flowers, same as my yellow colored dress that I wore that evening. This evening which marked the beginning of new friendships, came to an end, with a FPM scholar bagging the title.
Neither the crown nor the title gave me so much happiness, as much as the fact that I could recite my own poetry for the first time ever in life in front of this awesome audience. This is the best thing I realized after joining IIM Rohtak is that if you are good at something, opportunities are ample and you get support from the peers. Every day is challenging inside IIM but the outcome is rewarding. I have learnt that life is journey where successes and failures follow. I have always believed that "No success is final, no failure is fatal." At personal front, winning the game is not important for me, but winning hearts is.