What it takes to get into IIM Indore – Stats for Class of 2016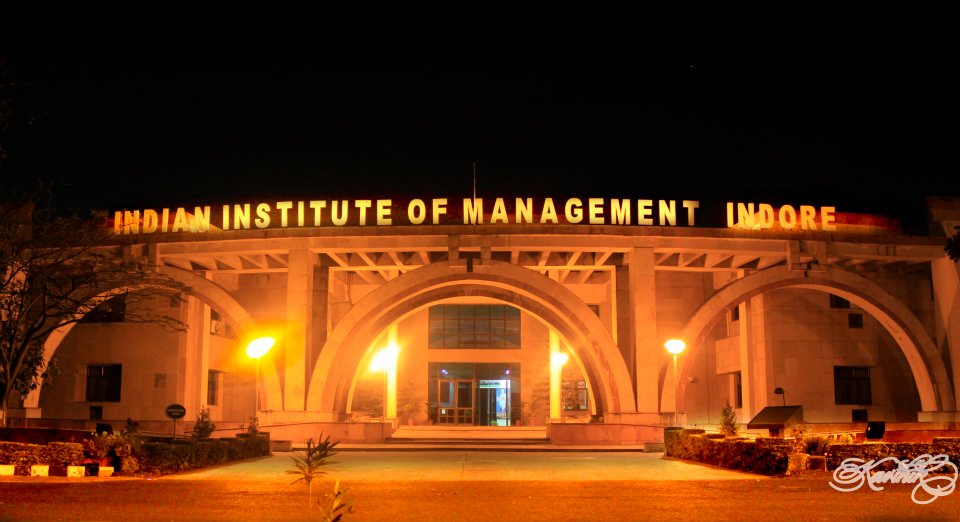 After our stats for IIM Bangalore, we bring to you the statistics for the flagship PGP at IIM Indore which has 450 seats based on responses to a RTI query for the Class of 2016
The eligibility criteria for a call for WAT/PI required an overall 90 percentile for General Candidates in CAT and 85 percentile in individual sections.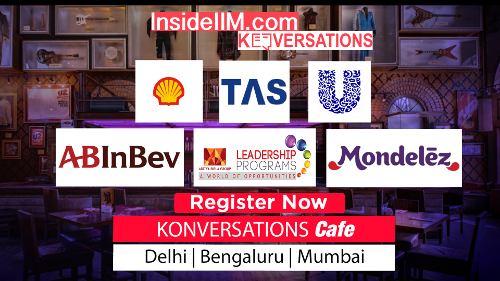 Also the final composite score consisted of:
SSC (17%) + HSC (17%) + Bachelor's Degree (16%) + PI (35%) + WAT (15%)
The final score did not include CAT score and this is evident from the details of candidates admitted. The criteria for selection for the Class of 2016 were exactly the same as that of Class of 2015. Hence the trends are also similar. The minimum CAT percentile for General candidate was 90.32 for the Class of 2016 whereas for the Class of 2015 the CAT percentile was 90.13. But for the class of 2014, the minimum CAT percentile to get admit was 95 for General category candidates as the admission criteria were different.
There was a marginal increase in the number of fresher's and the number of students with less than one year of work experience as compared to the Class of 2015. This can also be seen as the average work experience of the batch reduced from 17 months to 9 months
The maximum graduation percentage required also saw a drastic fall from 99.1 to 94.80 for the Class of 2016.
Similar trends as that of Class of 2015 can be observed for the number of general category students getting admitted into IIM Indore. The number of general category candidates has gone down from 235(2012-14) to 213(2013-15) to 210(2014-16). This is because basic filters were relaxed for SC/ST/PWD candidates and it appears that all seats were filled in the recent intake.
Future Trends:
With the change in admission criteria for the class of 2017 (27% weightage for CAT for the call of WAT/PI), one can expect the minimum CAT percentile for admitted candidates to increase. Also, the number of females can be expected to increase as there is weightage for Gender Diversity.
For PGP Class of 2014-16 IIM Indore Campus
TABLE 1
Details of Candidates admitted under General Category through CAT

Maximum

Mean

Minimum
10th (% in Board)
97.60
92.78
81.00
12th (% in Board)
98.50
91.03
81.50
Graduation (% in Univ)
94.80
83.23
69.30
Work Experience (in No. of Months)
37.00
8.72
  0
Overall CAT Percentile
99.94
95.97
90.32
Section 1 (QA & DI ) CAT Percentile
100.00
95.88
85.06
Section 2 (VA & LR) CAT Percentile
99.93
93.46
85.70
TABLE 2
Details of Candidates admitted under OBC Category through CAT

Maximum

Mean

Minimum
10th (% in Board)
98.00
88.87
75.70
12th (% in Board)
98.50
87.63
70.80
Graduation (% in Univ)
94.20
76.54
61.10
Work Experience (in No. of Months)
45.00
11.19
            0
Overall CAT Percentile
99.28
88.37
80.28
Section 1 (QA & DI ) CAT Percentile
98.82
85.17
75.62
Section 2 (VA & LR) CAT Percentile
98.08
85.86
75.58
TABLE 3
Details of Candidates admitted under SC Category through CAT

Maximum

Mean

Minimum
10th (% in Board)
96.00
87.89
77.70
12th (% in Board)
96.50
84.96
72.70
Graduation (% in Univ)
90.90
74.10
57.00
Work Experience (in No. of Months)
38.00
8.37
  0
Overall CAT Percentile
94.71
73.40
55.46
Section 1 (QA & DI ) CAT Percentile
95.59
70.34
50.52
Section 2 (VA & LR) CAT Percentile
96.86
70.95
50.51
TABLE 4
Details of Candidates admitted under ST Category through CAT

Maximum

Mean

Minimum
10th (% in Board)
92.20
80.64
65.80
12th (% in Board)
93.50
75.15
60.00
Graduation (% in Univ)
84.70
66.11
47.60
Work Experience (in No. of Months)
35.00
4.90
  0
Overall CAT Percentile
81.35
67.91
56.99
Section 1 (QA & DI ) CAT Percentile
83.45
63.71
52.06
Section 2 (VA & LR) CAT Percentile
90.95
68.76
50.51
TABLE 5
Details of Candidates admitted under PWD Category through CAT

Maximum

Mean

Minimum
10th (% in Board)
92.80
84.84
70.40
12th (% in Board)
95.20
80.33
81.50
Graduation (% in Univ)
79.10
68.47
56.20
Work Experience (in No. of Months)
50.00
7.21
  0
Overall CAT Percentile
86.09
69.40
56.99
Section 1 (QA & DI ) CAT Percentile
79.78
63.69
53.61
Section 2 (VA & LR) CAT Percentile
94.27
71.02
54.56
TABLE 6
Details of Candidates admitted through GMAT

Maximum

Mean

Minimum
10th (% in Board)
81.00
81.00
81.00
12th (% in Board)
91.00
91.00
91.00
Graduation (% in Univ)
92.20
92.20
92.20
Work Experience (in No. of Months)
36.00
36.00
36.00
Overall CAT Percentile

Not Applicable

Section 1 (QA & DI ) CAT Percentile
Section 2 (VA & LR) CAT Percentile
TABLE 7
Batch Profile of Admitted Students

No of General Category Students

210

No of OBC Category Students

124

No of SC Category Students

76

No of ST Category Students

29

No of Students Admitted through GMAT

1

No of Women

130

No. of Engineers

404

No. of Commerce/Business students

30

No. of Doctors

0
TABLE 8
| | |
| --- | --- |
| Work Experience of the admitted students | In Months |
| Students with 0 months of work experience | 200 |
| Students with 1- 12 months of work experience | 88 |
| Students with 12-24 months of work experience | 125 |
| Students with 24-36 months of work experience | 67 |
| Students with 36- 48 months of work experience | 14 |
| Students with 48+ months of work experience | 1 |
| Average Work Experience of the Entire Batch | 9.05 |
TABLE 9
Number of students called for GD/PI

General Category Students called for GD/PI

2143

OBC Category Students called for GD/PI

1220

SC Category Students called for GD/PI

680

ST Category Students called for GD/PI

340

PWD Category Students called for GD/PI

139
For PGP Class of 2013- 15
Details of Candidates admitted under General Category through CAT

Maximum

Mean

Minimum
10th (% in Board)
98.4
81
12th (% in Board)
99
78.8
Graduation (% in Univ)
99.1
70.8
Work Experience (in No. of Months)
60
1
Overall CAT Percentile
99.51
90.13
Section 1 (QA & DI ) CAT Percentile
99.62
85.05
Section 2 (VA & LR) CAT Percentile
99.72
85.52
| | |
| --- | --- |
| Batch Profile of Admitted Students | |
| No of General Category Students | 213 |
| No of OBC Category Students | 131 |
| No of SC Category Students | 74 |
| No of ST Category Students | 27 |
| No of Students Admitted through GMAT | 2 |
| No of Women | 141 |
| No. of Engineers | 410 |
| No. of Commerce/Business students | 39 |
| No. of Doctors | Nil |
| | |
| --- | --- |
| Work Experience of the admitted students | In Months |
| Students with 0 months of work experience | 185 |
| Students with 1- 12 months of work experience | 80 |
| Students with 12-24 months of work experience | 140 |
| Students with 24-36 months of work experience | 78 |
| Students with 36- 48 months of work experience | 9 |
| Students with 48+months of work experience | 4 |
| Average Work Experience of the Batch | 17 |
For more statistics on the IIM Indore PGP Class of 2013-15 and Class of 2012-14 refer to this article http://insideiim.com/what-it-takes-to-get-into-iim-indore-stats-for-class-of-2014-and-class-of-2015/
Source for all the Information above : RTI Query