'What next after Engineering' – Dhirendra Sinha, Alumnus of IIT Guwahati sharing his views at Yourdost.com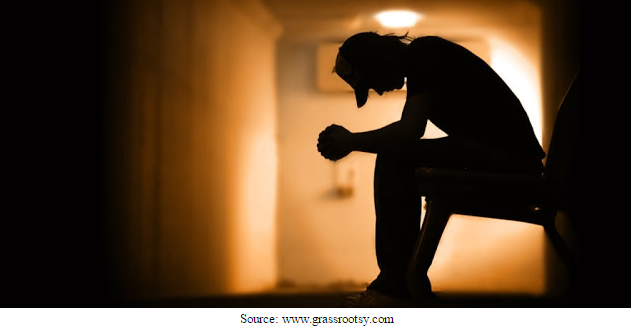 I'm Dhirendra Sinha. I graduated from IIT Guwahati 13 years back, did my MS from Texas A&M University. I currently live and work in the United States as a Director of Engineering for Captora Inc., a start up in California.
Making the right career choice after graduation is a tough task. This is my story of how I finally pursued my MS.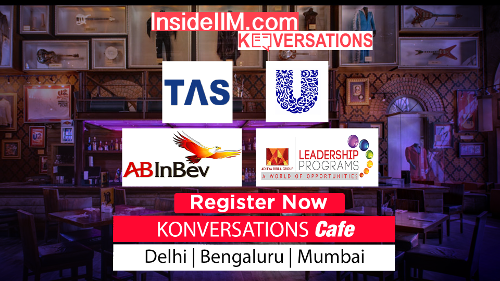 Confusion!! Lot of it!
During my first year, there was so much confusion – Be it scoring higher grades for a good placement or the classic MS vs MBA vs IAS . Some folks said CAT/ IIM was the way to go! Some would insist on IAS being the combination of power and fame. How do you know which one is for you? I knew I had to choose one field soon and focus on achieving it.
I asked myself what do I want to do – I loved robotics and always wanted to learn more about it. So, I researched where can I learn that the best and set my eye to do MS in Robotics from USA. I actively worked on my projects, participated in seminars, took keen interest in journal articles, organized workshops.
After my 2nd year, I realized that for MS in Robotics, grades, GRE and TOEFL scores were very important. Coming from a small town my English wasn't good. I engaged myself in English movies and TV series. This also helped me to find out why my friend would laugh at jokes which I never understood!
Fight for grades
My grades were not satisfactory for getting an MS with financial aid. I never thought grades were important – building things, organizing events and having practical learning is what I liked.
I remember, while doing my internship at Bhabha Atomic Research Center(BARC), I got to know my 4th semester results – 7.09 SPI and more than half of the class had performed better than me. I wasn't happy at all!
One of my very close friend Nayan Jain encouraged me to only focus on what I wanted and if I wanted good grades, I should just focus on it. His undying belief gave me the strength to get highest marks in the next semester.
I started sitting in front row, started taking notes and revising them. I pretty much followed what I wrote in my earlier blog: I am not able to concentrate. I got much better grades in the remaining semesters and graduated with a proud CPI.
Campus placement
It was the 7th semester of my engineering – placements time. My dream of chasing liberty was still on but I needed some security first. The  first few companies had taken the students who had a lesser score than i did. Many people in my lobby were placed. I felt dejected – 8 companies had come for placements and I wasn't placed. However I kept saying myself – I can do it and that's when D.E.Shaw Software landed in our campus. I cracked the written and was shortlisted for the  interview. Finally, I got the offer and bagged one of the best offers in the campus. That when i learned my first lesson, "sometimes when you hit a failure and don't get something, may be God has a better plan"
GRE and TOEFL
Being occupied with my final exams and projects, I never worked hard for GRE preparation and scored 1700 out of 2400.  I felt, I probably will not be able to go to US for Masters. To my dismay, my passport was also stolen at the railway station when I first appeared for my TOEFL exam in Kolkata. After these two incidents, I decided to wait and work for one year and then appear for a re-exam
I joined DE Shaw in Hyderabad.The dream of flying to US was living in me and I realized that with my busy job, I cannot crack good score in GRE. I decided to take time out to study for GRE and  joined a coaching institute (this time I could afford one!) and got a much better score.
Unable to find the right dates for TOEFL  in India, I thought outside the box and decided to appear for the entrance in Nepal as it doesn't have any visa requirement. There was a curfew prevailing, I reached my exam center 30 mins late. They didn't allow me to appear for the exam and I was dejected but I stayed in Nepal for 2 more days to take the exam. I thought I was too close to give up on my dream.
Texas A&M University
I was very particular about the universities I was applying to. I emailed the professors from Stanford, UC Berkeley, UPenn, UMich, GATech, TAMU, NCSU and got promising replies from them. Some of them promised Research assistant-ship and scholarships.  I was rejoicing and that's when 9/11 bombing  in USA happened and I lost on major scholarships!
Finally I got the admission letter from TAMU (Texas A&M University, College Station) and accepted it.
Fight for loan. Bank to bank. City to city.
Due to funding cut after 9/11, TAMU professors agreed to give me the fund only after my arrival. So I had to get a student loan. I thought after crossing all the hurdles of grades, GRE, TOEFL and application process, this would be the easiest step. It turned out to be the toughest!
My elder brother and my dad started going from bank to bank and ask them for loans. We didn't have any land or any property which we can give for security. They just turned me down. There was corruption and bad behaviors everywhere and I was disheartened.
Finally after a lot of hassle , Allahabad bank gave me a loan of 4 lakhs. I learned if you don't give up and keep trying someday you will get success. Got 4 lakhs, but I needed 6 lakhs for flight ticket and living expenses. I went to another bank and put part of earlier loan as cash security to get 6  lakhs loan. This out of box thinking which helped me accomplish my goal.
After few weeks, I was on the flight to USA. I asked for tea, the lady asked "with cream or sugar?" I understood that she didn't have it. I asked if she had coffee. She asked "with cream or sugar?" I said that's OK, give me water. The guy next to me got his tea!
I had long way to go.
Lessons learned
Think outside the box. It always helps get creative ideas which can make your struggle easier and fun.
Don't give up. You might be closer to your goal than you think. Most people give up just 3 feet away from gold.
Have faith. Sometimes when you hit a failure and don't get something, God has a better plan.
What you focus on, speak and think is what grows inside you. So don't think about failures and obstacles all the time, think about the solution and success and believe me you will be able to find solution to your problems.
About Author: Dhirendra Sinha, volunteers at Yourdost.com to help people through this medium.

Your Dost
D.O.S.T is an emotional support system for people like you and me to anonymously discuss our problems with qualified and experienced individuals. We support people in every possible way we can - by making them comfortable, listening to their problems and striving to be the friends of those who need someone to talk to.