What Would Buddha Say About My Career Choice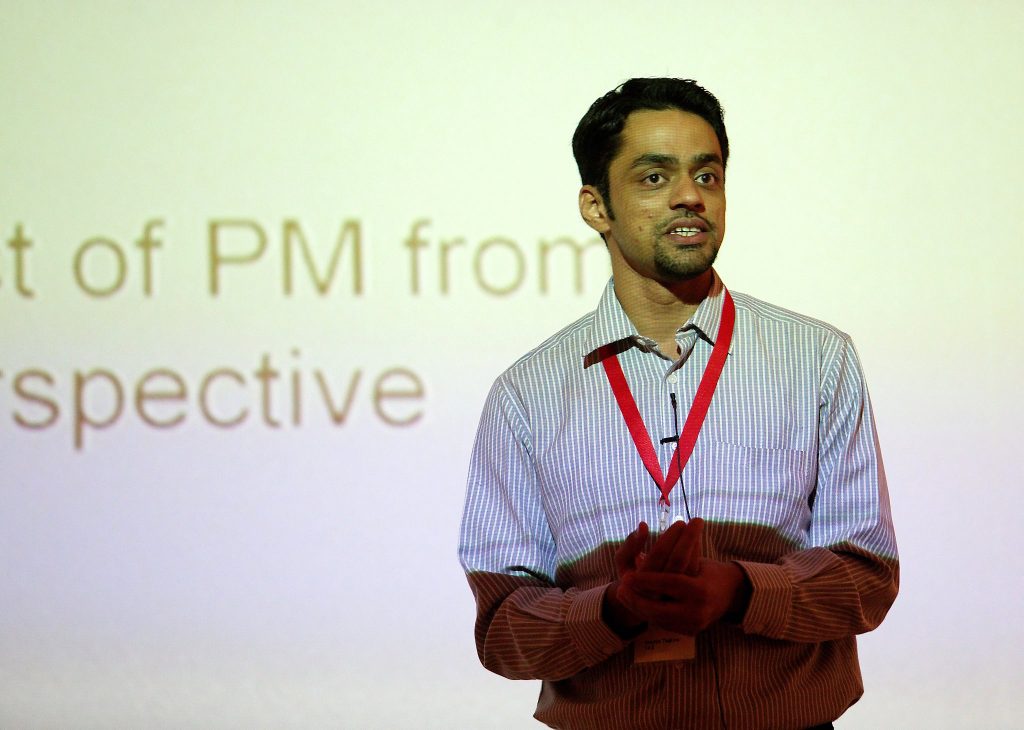 When it comes to the business of seeking advice, who can be more 'buddhimaan' than our very own Buddha?
So the other day, when I suddenly bumped into him on the road, I was delighted! My hand reached out for my iPhone 6s and arm around him, I went pouty-lips to click the selfie.
The purity of Buddha is best captured by #nofilter – so off it went with a line "Humbled to meet the Buddha and discuss my personal dilemmas – on my way to finding the Middle path."
After all, who can be a better guy than Buddha to tell me whether I should explore being a Social Media consultant or take my CAT again – or maybe take a gap year?
"I'm very confused…." I started….and went on a long ramble about what is going on, how difficult life is, how I want all the three options. My parents want me to take CAT again and I've heard that there are great prospects for Social Media careers but what I'd really like is a gap year.
I didn't care much about his answer – because unless it was going to be GAP YEAR, I had doubts and questions. Hmm….don't you think CAT gets tougher by the year? Don't you think I could do Social Media after a few years? Slowly, I navigated him to advise me to take a gap year.
That was great! Because now I can head home and tell my parents that even the great Buddha feels that I must take a gap year. I can claim to not want it so badly, but then Buddha's take on careers must be trusted.
I thank him profusely, hand on heart, eyes closed and get a moment of 'deep clarity.' The Buddha continues on his middle path, I walk the other way with a spring in my step.
On the 5th springy step, a doubt creeps in. What if a gap year is not the best thing? Maybe a gap year is better after my Masters….or maybe my Social Media work can take me to places I always wanted to in my gap year…..
Armies of options come marching right back and my thoughts are cluttered again. Maybe Buddha wasn't the best guy to ask about CAT or social media. Enlightenment, maybe.
But then again, talking about enlightenment – did Buddha really manage to get people enlightened? After access to all that he said and all the interpretations and commentary, he hasn't been too successful in communicating 'how to get enlightened' [with the exception of the Dalai Lama maybe].
So what was I really doing with him? Maybe I was seeking confirmation for what I already knew….maybe I wanted him to take responsibility for my life…..maybe I wasn't seeing that Buddha would give very poor advice about Social Media and CAT, both of which came about 2000 years after him.
Or maybe that even in his domain of expertise (Enlightenment), he can at best give pointers….
Moral of the story? That even the Buddha's advice isn't the answer to my dilemmas.
So what do we 'advice-seekers' do then?
One, we invite individuals to share how they 'see' our situation rather than ask them 'what should I do?' This lets us access their perspective without ending up with a prescription.
Two, we invite them in the spirit of co-travellers (as equals), not as gurus with a monopoly over truth. This lets us ask counter questions and not over-value their experiences.
Third, that we form our opinions and choices based on ourselves (and our commitment) and not on the advice we hear. Hence, the responsibility of living the choice we make continues to sit with us.
And finally, we cut down on seeking advice outside, create some silence inside and listen to the Guru within us. That is where all the opinions, gut feel, ideas, emotions and our soul's yearning converge into some answers.
This takes its own sweet time, unlike the quick-fix gyaan that we want dished out to us in epigrams.
Hmmm….so what is advisable when you meet a cool guy like Buddha on the road?
I guess if you meet the Buddha on the road, kill him.
——–
Abhishek Thakore is a full-time lover of life. He is a published author, leadership educator and a movement builder. He is the founder of The Blue Ribbon Movement. He is also a Gold Medalist and an alumnus of IIM Bangalore – Class of 2005 and. He contributed one of InsideIIM's first stories in 2011. You can read other stories by Abhishek here.
Abhishek Thakore
The writer is an alumnus of IIM Bangalore – Class of 2005 and Narsee Monjee College of Commerce and Economics,Mumbai - Class of 2003. He is currently doing his PhD from IIT Bombay exploring the phenomenon of Work Engagement. He has worked with Deutsche Bank, Boston Consulting Group and Hay Consulting in the past. He is the founder and the chief mentor at the Blue Ribbon Movement