What's Next After CAT? – Meet The Rockstars Of Marketing At Hard Rock Cafe Delhi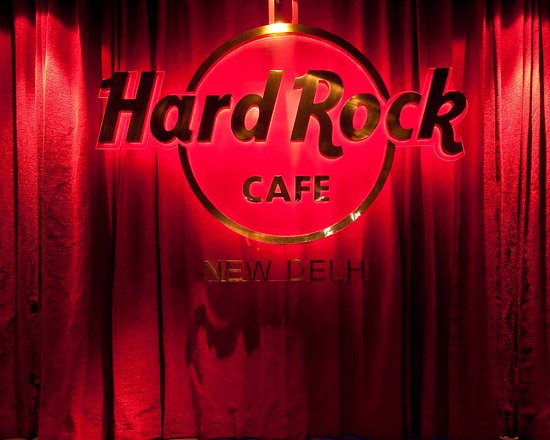 CAT is done and dusted. IIFT is next. But have you thought about what next? What are your career options? CAT is a means to get you into a b-school and a b-school and an MBA a means to an end. But here's where it gets tricky. Which stream or specialisation to choose? Where should you do an MBA from? Remember that you will be spending 2 years at a b-school. There is some opportunity cost to that. It is an important decision and which is why we are here to help you. To help you make an informed decision. To tell you what a world of Marketing looks like. Whether it is the right fit for you. Or not.
Have you ever wondered what is it like to be a marketing professional working in some of the coolest, biggest, most impactful companies in the world? What do you need to have a successful career in marketing, beginning with getting into the ideal business school? Well, we are bringing these professionals to talk to you! They used to be exactly like you a few years ago, working hard to get into their dream b-school. Now they are here to tell you how you go about doing it. Watch this space for a star-studded line up of marketing rockstars.
InsideIIM – Konversations on Marketing Careers
Date – 9th December 2017
Venue – Hard Rock Cafe, Saket, Delhi.
Yes, it's at Hard Rock Cafe. Why? Cause Aisi Badi Badi Baate Informally Karni Chaiyeh! Also, sessions in seminar halls are REALLY boring. And intimidating!
P.S – It's a FREE event!
Register here – 
What will happen on the day?
Firstly, you get to meet fellow InsideIIMers. Meet people in real-life. Time for some real connections. Now swiping left or right. However, more importantly, you get to meet 4 superstars who have cracked the CAT and are doing amazing work in the world of Marketing. These Rockstars are from companies like Vodafone, Nykaa, and H&M. They will do a mini-workshop each and you will be given a certificate for it too.
And of course, there will be free food and a lot of fun.
Need more reasons to attend the Workshop? Here are 9!
1. Because the CAT result is weeks way! If you are serious about starting your MBA education, this workshop will give you direction in the field of marketing.
2. Because an MBA is a means to an end, not an end itself. A workshop on marketing will give you perspective on what your career will be like. At best, it will motivate you to work harder for all top marketing schools and at worst, maybe it will make you realise that MBA and Marketing are not for you.
3. Because it rarely happens that you get top brand managers from Vodafone, H&M and Nykaa, all under one roof, ready to answer all your possible questions.
4. Because not all workshops also have a fun brand quiz at the end with prizes worth Rs.10000 to be won!
5. Because such Marketing workshops would usually cost a lot of money to attend and this one is absolutely free.
6. Because Marketing workshops normally don't happen in Hard Rock Cafe, with free food and drinks thrown in. They usually happen in an old college classroom, with paint peeling off its walls.
7. Because InsideIIM's Marketing workshops this year have been conducted in front of capacity crowds in Mumbai and Bangalore. We are coming to Delhi for the first time, on public demand!
8. Because we have multiple surprises planned throughout a fun Saturday morning.
9. Because it comes from InsideIIM.com!
Who is eligible for this event?
You just need to be an MBA aspirant. Anyone who is taking an entrance exam this year from CAT/XAT/NMAT/SNAP/IIFT will be allowed to attend. You could be asked to show your exam registration confirmation on the day of the event at the registration desk. If you would like to attend this event for free please fill the registration form – Register here.
For further questions and queries, please write to ayana@insideiim.com
Check out Videos and Articles on similar events to get an idea!
Register NOW! Limited Seats Only!