What's Next, Mr Vijay Mallya – Finance Guru Tamal Bandyopadhyay Speaks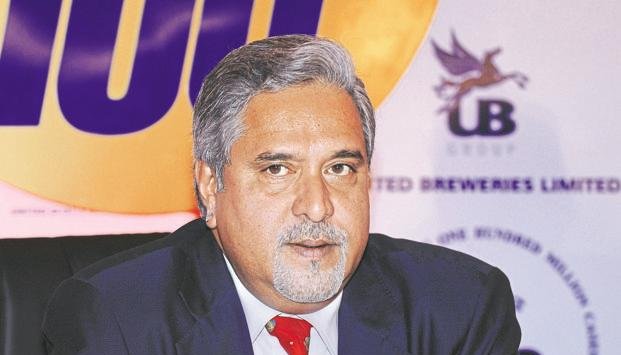 The Indian banking industry has no dearth of defaulters. Not even the so-called "wilful defaulters", who have the capacity to pay but don't or divert loans for other purposes.
So, what's so special about Vijay Mallya, the flamboyant chairman of UB Group, whose grounded Kingfisher Airlines Ltd has not returned some Rs.9,100 crore to a consortium of banks, led by State Bank of India? Why is there so much noise in the media? This is probably because of Mallya's blatant exhibition of wealth. His 60th birthday bash in Goa in December and frequent offerings of gold on previous birthdays at the Venkateswara shrine in Tirupati in Andhra Pradesh among other things (they are so well-known that it is not worth repeating) show the gap between his personal wealth and the indebtedness of his company.
 `Limited Liability'
A promoter of a company can have money and still get away with not repaying the banks because of the so-called `limited liability' concept outlined in the Companies Act. Liability connotes responsibility. The law caps promoters' liability in a joint stock company to the extent of their shareholding in the company even if the firm owes 10 times the amount to the banks and goes bankrupt.
The same is applicable to the limited liability partnership or LLP firms where the liability of the partners is limited to their individual contribution in the capital of the firm. The Companies Act, 2013, has also introduced the concept of one-person company to encourage entrepreneurship, where the director's liability is limited to the amount subscribed in the share capital.
However, the Companies Act makes the promoter responsible under various sections with regard to civil and criminal liability for fraud, misuse of company's funds and personal gain resulting from misuse of office/powers delegated by the board. In case of listed companies, more stringent rules apply if a promoter makes a mis-statement in the offer document when it goes for listing. The Companies Act, 2013, has increased monetary penalties and imprisonment on directors, including the so-called 'officers in default'—the whole-time directors, the key managerial personnel and every director who is aware of contravention of law but has never raised any objection at board meetings.
Breach of Contract
So, what does all this mean for the lenders to Kingfisher? Well, banks give loans to companies after signing a contract and any default in repayment is a breach of contract and not a criminal offence. Even wilful default per se is not a crime under the Indian Penal Code. Of course, a wilful defaulter can be prosecuted for criminal misappropriation of funds and/or forgery. The onus in such cases is on the lenders to prove the criminal intent of the borrower.
The Serious Fraud Investigation Office or SFIO, set up under the new Companies Act, can also get involved in such cases. (It has done so in this particular case.) The SFIO is empowered to initiate an investigation in public interest or on a request from any department of the central or state governments, and if found guilty, the fraudster can be put behind bars for up to 10 years.
Personal Guarantee
Mallya cannot get the cover of the limited liability concept—which he claimed to be enjoying in his statement issued late night on 6 March ("All the enquiries conducted have failed to find any evidence of misappropriation of funds by Kingfisher Airlines or myself… Absent any fraud, the concept of corporate limited liability cannot be ignored")—because he had given his personal guarantee for the Kingfisher loan. He, in fact, charged the banks Rs.98 crore for offering this guarantee. Once the Reserve Bank of India got wind of this, it asked the banks to recover the money. The amount was initially debited from Kingfisher Airlines' liability to the banks in its 2010-11 profit and loss account, but the next year, the entry was reversed, doing away with the fee.
Since its inception in 2005, Kingfisher had never posted a profit. Its losses zoomed after it acquired low-cost airline Deccan Aviation Ltd in 2007. Between fiscal 2008-09 and September 2012—around the time it was grounded—its accumulated losses reached Rs.8,015.8 crore. By 31 March 2013, its accumulated losses had zoomed to Rs.16,023.46 crore, making its net worth a negative Rs.12,919.82 crore.
Globally, more airlines have gone bankrupt than companies in any other sector. Why did the banks take such a large exposure to Kingfisher? It seems their assessment was based more on impressions than facts. Mallya, a member of the Rajya Sabha and who appeared to emulate the flashy lifestyle of Virgin Group's Richard Branson, knew how to convince the bankers. (By the way, Mallya is not particularly fond of the Branson comparison—he would rather have Branson be called the UK's Mallya.) At its peak, Kingfisher was flying 66 planes to 68 locations, including eight international destinations, with 374 flights a day, and accounted for 20% of the market.
The Kingfisher debt was first restructured in November 2010 when the bankers' consortium converted Rs.1,355 crore of debt into equity, at a 61.6% premium to the market price of Kingfisher Airlines' stock. Following this, banks owned 23.21% of the airline's equity. The promoter, too, converted Rs.648 crore of debt into equity. Apart from this, the bankers also stretched the period of repayment of loans to nine years with a two-year moratorium, cut the interest rates and sanctioned a fresh loan.
Business Model
With the price of jet fuel at its peak and a business model in which the focus was more on the in-flight experience than on timely arrivals of planes and rationalization of routes, it could not have survived. The fuel price peaked at $147 a barrel in August 2008. The price has dropped to a little over $40 a barrel now, declining close to 73% from its peak. Kingfisher also started flying international destinations after its acquisition of low-cost Air Deccan when economic slowdown had already gripped the world.
A foreign airline could have done the rescue act. Mallya discussed the matter with a couple of them and tried his best to change the law that did not allow a foreign airline to pick up a stake in Kingfisher even as foreign entities were permitted to pick up to 49%, but failed. (Foreign entities could hold a stake in Indian aviation, but foreign airlines could not, which they can now.) By end-2012, it was curtains for Kingfisher Airlines. Rating company Crisil Ltd downgraded Kingfisher Airlines' credit rating to its lowest 'D' grade, denoting default. Probably the lenders did a desktop Excel sheet exercise while restructuring the loan and did not probe deep.
Incidentally, even in 2008, the company's gearing ratio, or the ratio of its long-term debt to its equity capital, was 3.54 times against the industry average of 2.06 times.
Securities on Offer
Since most airlines lease aircraft, banks do not get planes as primary security for loans given to airlines. So, while doing the restructuring, the banks took a couple of Mallya's properties in Mumbai and Goa, helicopters and shares of group companies United Spirits Ltd (USL) and Mangalore Chemicals and Fertilizers Ltd as collaterals as well as first charge on fixed assets such as coaches that ferry passengers to the tarmac and tractors besides a corporate guarantee from United Breweries (Holdings) Ltd, the group holding company, and the Kingfisher brand, which audit firm Grant Thornton India valued at Rs.3,000 crore.
The sale of properties and shares has generated some money for the banks, but not enough to cover their entire exposure. (Mallya claims that the banks have recovered Rs.1,244 crore from the sale of pledged shares and that another Rs.1,250 crore has been lying with the Karnataka high court, but bankers are giving a smaller figure. Kingfisher House in Mumbai, the company's headquarters, is being auctioned with the reserve price being kept at Rs.150 crore.) Bankers are now training their guns on Mallya's personal assets, which he has in plenty. They have a legitimate claim on the $75 million that Diageo Plc is paying Mallya—a severance package for quitting as chairman of USL—since he had given the personal guarantee. They can also lay claim to all his assets strewn over the US, the UK, other parts of Europe, South Africa and India. But it won't be a cakewalk.
Hounded by investigation agencies, Mallya left India on 2 March, but through his statements and multiple tweets, he claims that he is not absconding.
Three Possibilities
First, Mallya may never come back to India. Indeed, if he chooses to live in London, he will not be the first Indian to do so. Lalit Modi, the first chairman and commissioner of the Indian Premier League, has also been accused of alleged financial irregularities like Mallya and has been living in London since 2010. It will not be easy to extradite Mallya from London unless the bankers are able to prove serious criminal offences by him.
Second, Mallya may come back and decide to fight the legal battle that could go on for years. Even though he had given personal guarantees, getting hold of his personal assets may not be easy as he may have created trusts to manage them. Even after giving a personal guarantee to bankers, one can sell assets or ring-fence them by creating trusts as long as they are not attached by a court order. The obligation of a personal guarantor is more moral than legal till the time it is invoked. Of course, Mallya would need to fight on other fronts too—including alleged charges of money laundering.
Third and finally, the banking community and Mallya can reach a settlement following which the banks may get back a substantial portion of their loans, but not the entire sum. (In his statement, Mallya had mentioned about his efforts to reach a one-time settlement with the banks and claimed to have had three meetings.)
Can Mallya be made an example of—similar to Subrata Roy of Sahara India—and sent to Tihar Jail? Probably not, as his approach to the country's court of law is very different from that of Roy, who has been in Tihar Jail for about two years now, writing books.
Lesson for All
While we wait and watch how the drama unfolds, the fight between Mallya and the Indian banking system is a lesson both for promoters and bankers. While the promoters will be wary of the fact that crony capitalism cannot always win, the bankers must learn how to assess credit risks. And if indeed some influential ministers had played a key role in ensuring the restructuring of the Kingfisher loan in 2010, as a few bankers say in private, they should also not be spared.
Along with recovering the money, the investigation agencies must also uncover how an airline with Kingfisher's business model could get so much funding from the banking system. Is it Mallya's persuasive power or the banks' naivete in assessing the risks or something more that's not in the public domain?
———
* This article was first featured in Mint
About the Author
Tamal Bandyopadhyay is one of the most respected business journalists in India. Currently, he is a Consulting Editor of Mint, writes a weekly column on Mint – Banker's Trust, which is widely read for its deep insights into the world of finance.  He is also an Adviser on Strategy for Bandhan Bank.