When The MBA Bug Bit An MBBS – Dr Peeyosh Maharana, IIM Udaipur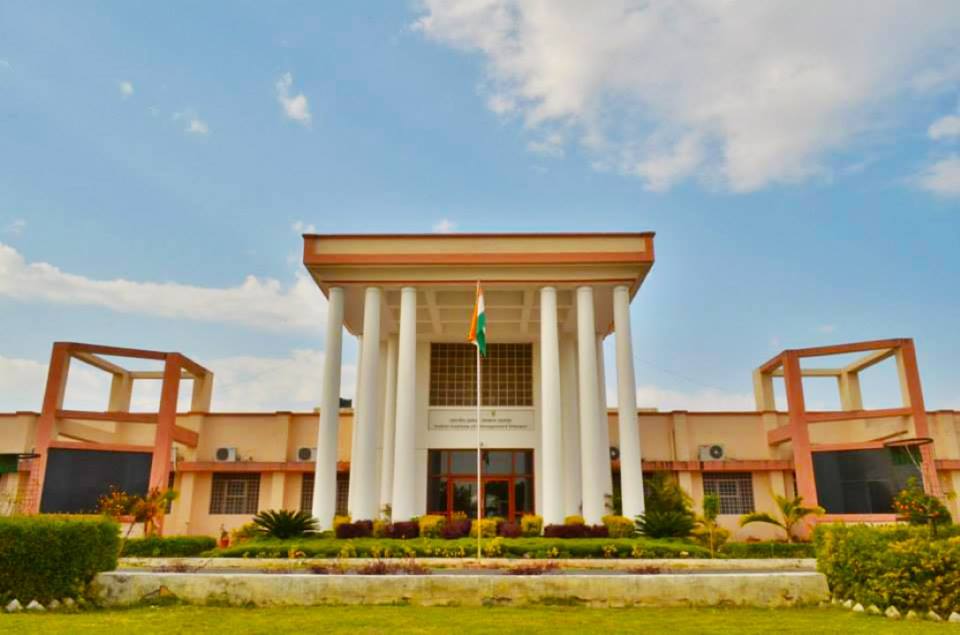 Dr Peeyoosh Ranjan Maharana has done his MBBS from Gandhi Medical College and has Work Experience for 29 months in AIIMS, Bhopal and 08 months in J.K Hospital. Read his interview below where he shares his journey from being a doctor to doing an MBA with us.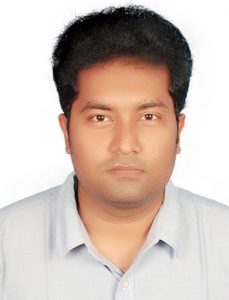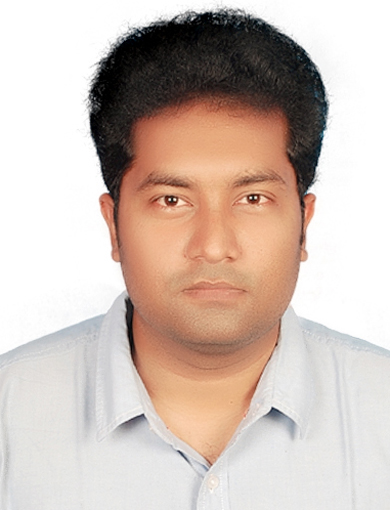 What made you decide to take the MBA leap?
While working in private hospital and AIIMS, I came in close contact with the management of the institute. I was very intrigued by the professionalism they exhibited and how their work led to the smooth day to day functioning of the hospital. This along with the entrepreneurial interest of mine to open a hospital of my own, compelled me to take the MBA leap.
How was your tryst with CAT?
After deciding to appear for CAT, I started my preparation. It had been 10 years since I had studied maths and it proved to be really difficult to ease myself into the preparation mode after so many years. I joined a coaching institute to alleviate some of the pain of the process and help me with the preparation. It was a challenging task as I was working in AIIMS and had to juggle between coaching hours and night shifts of the hospital. On some bad days, it got really tough and I contemplated quitting. It was very unorthodox for a doctor to go for an MBA and all the worldly logic defied it. (First one from my college since 55 years to go to an IIM). But with motivation from friends, I decided to get back on track and give it my best shot and not think about the results.
Please elaborate on your journey to the B-School.
A lot of challenges were there, some expected and some from unexpected quarters.
First one was to convince myself. Many people advised me against taking this step, since there was no logic in leaving a job which pays well in terms of money and respect, that too at AIIMS. This put me in a fix, whether I am doing the right thing? Am I chasing dreams which have no basis in reality? These were some of the many questions which cropped up in my mind.
Second was preparing for subjects like maths. It had been 10 long years since we had parted ways and it was never one of my favorite subjects (one reason why I chose the medical field). I had to mentally prepare myself for the ordeal which was going to come.
The third one was juggling between working hours and preparation. While preparing for CAT I was still employed in AIIMS. It was difficult to balance working hours with preparation and coaching institute's timings. CAT proved to be very tough exam to crack and it takes a lot of hard work and dedication.
The final challenge came after the results in convincing my parents about leaving the medical profession and going into the corporate world and the process is still going on with my convincing powers being put to test repeatedly every few days.
How does it feel to be one of the few non-engineers at an IIM?
It actually feels good. Although, I get a lot of respect from batch mates, seniors and faculty I feel I still have to earn it. I have unofficially become the physician of the college and frequently called for service. I get to see 30-40 patients each week and it helps me stay in practice.
During case discussions in class, my experience from healthcare and medical knowledge helps me add a different perspective to the discussion. This has proven to be an eye-opener for me in terms of different ways where medical knowledge can be applied in management. This has been appreciated by the faculty as well that it enriches the case discussion when many perspectives from different backgrounds come forward.
What prompted you to take the plunge and pursue a management degree after graduating in (MBBS)?
I wanted to pursue entrepreneurship in the healthcare sector. With the present atmosphere of startups in the country, I noticed not too many are focusing on the healthcare industry which is one of the unorganized sectors. As budding doctors, we aspire to start a clinic or hospital of our own, but over time we understand that it takes some business understanding to effectively run your own clinic or nursing home. I wanted to do something more in this direction, why not open a chain of clinics instead of a single one. The vision to have a bigger impact factor intrigued me, but for that, I needed a more in-depth understanding of business. Since I was totally ignorant about it, I decided to pursue MBA and get a better understanding of the nitty-gritty of  the business world.
Did your academic background help you have an advantage in terms of academics at the Business School?
Yes, coming from a medical background, I was used to long reading hours and completing a lot of reading material before class which is a prerequisite in MBA curriculum. Multiple case discussions in the medical internship to arrive at a differential diagnosis had developed an approach in critical reasoning and analysis in me, which helped me in the case discussions in MBA. And working night shifts had taught me how to stay up late night to finish the job at hand which is proving very useful in MBA.
What are your expectations after having graduated from your B-School?  What kind of roles would you like to pursue? 
After graduation, I would like to pursue my dream of entrepreneurship in the healthcare sector. There are a lot of opportunities for budding entrepreneurs at IIMU.
I wish to follow the footsteps of my idol, Dr. Devi Shety (Chairman Narayana Health ) and address the demand of affordable healthcare in our country. I want to develop my idea of opening a chain of clinics in tier-I and tier-II cities under a common brand name and provide affordable healthcare through it. With my continuous education in the process, I am hoping many more new areas will present before me, shaping my understanding  even further. Re new areas will present before me, shaping my understanding even further.
Any message for the non-engineers aspiring to join an IIM or any other B-school?
Yes, if you are reading this then congratulations you are bitten by the MBA bug and it's quite natural to contemplate whether you have a place here in a B-school amongst so many engineers. I would like to tell you that yes, your place is definitely here. You will be different out here and you will possess  different skill sets than the rest of the batch, which is your advantage and you should leverage it. MBA has different things to offer for different people coming from different backgrounds. A teacher with an MBA will be more suited in an industry addressing educational needs or after coming here you realize you have an inclination towards finance. You never know.
I would implore you to ask around, search a lot, find the real reasons as to why you want to do an MBA, because trust me you will be asked this question hundreds of times. And if nothing works, then I would ask you to go by your gut feel and take the jump, you will build a parachute on the way.
I wish you all troubled souls like me, good luck.