Where Sports Meets Technology – SPJIMR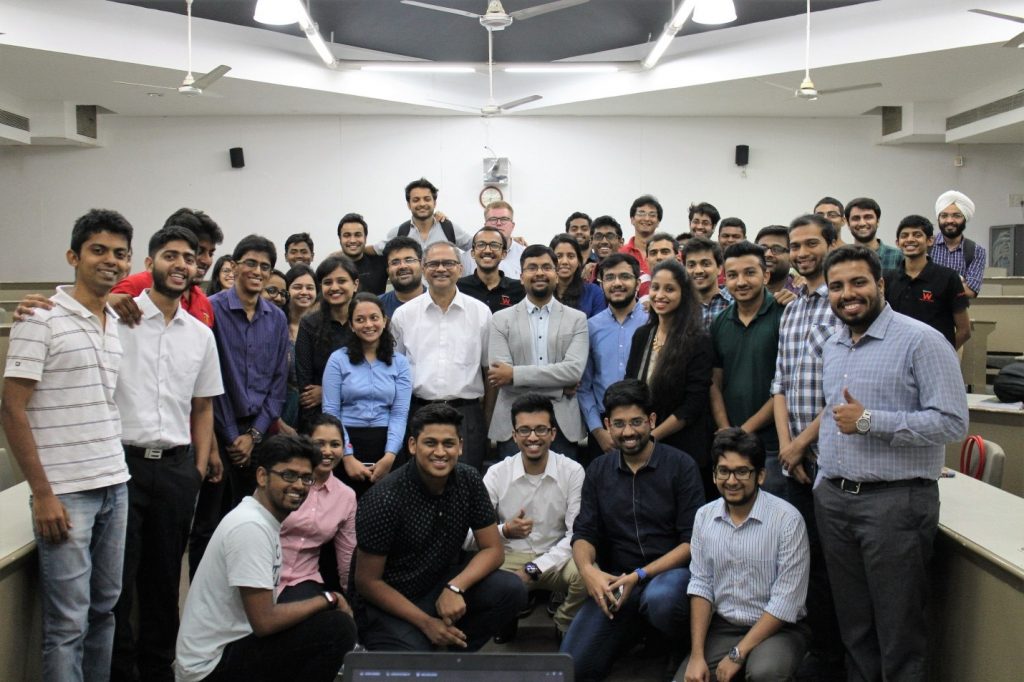 As part of the ADMAP (Assessment and Development of Managerial & Administrative potential) course's mandate, the Technology Committee recently invited an industry leader on campus to deliver the first lecture as part of its "TechTalks" initiative.
Mr. Arvind Iyengar, CEO and founder of Sportz Interactive enthralled the audience to a session on the history of sports technology and how currently technology is changing the way sports are played. The session lasted for roughly an hour and a half in which questions came in thick and fast from the audience as sports is loved by one and all. Live examples were picked up from the world of sport and dissected thoroughly to give the audience a feel of how technology is affecting sports.
Leicester City's title winning premier league campaign was looked at through the lens of Technology while Stephen Curry's shooting patterns were also keenly observed. Everyday technologies like HotSpot, Ball Capture, Optical Player Tracking and other such innovations were explained in depth and queries were addressed on the same. To carry forward the quest to quench the thirst of the sports fans in attendance, futuristic technologies were introduced. Smart wearables' gaining prominence in the field of performance sports was explained and the same was coupled with how the players are likely to respond to it.
Additionally, the in-stadia spectator connect was also talked about. Fan polls and win percentage indicator mechanisms were dissected and made palatable for the common man. While the house had divided opinions about how much of technology is too much for the viewers, a consensus was arrived that if meaningful technological assistance is provided, it makes for more meaningful viewership.
Also, as a precursor to the event, the Technology Committee ran an intra college quiz competition whose winners were announced by Mr. Iyengar himself. The winners would be provided with complementary passes to the upcoming India vs. England test match at the Wankhede, Mumbai.