Which Are The Most Preferred Sales & Marketing Campus Recruiters? – InsideIIM Recruitment Survey 2016 – Part 9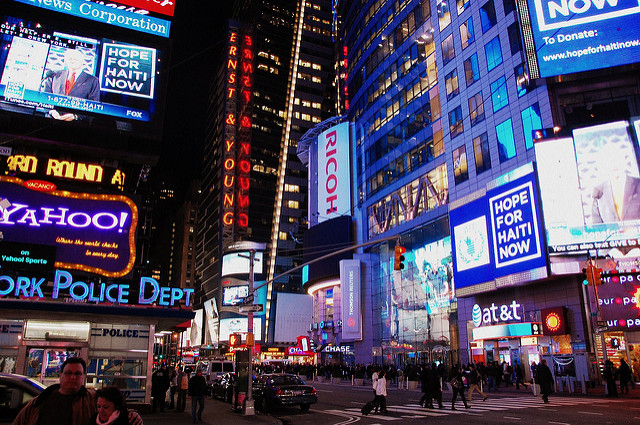 Since the inception of the InsideIIM Recruitment Survey, only two brands have dominated the Sales & Marketing lists – Unilever and P&G – with Unilever coming out on top more often. Will the story be any different this year? How many Indian companies will feature in the top 10?
In part 9 of the Recruitment Survey results we check which Sales & Makreting recruiters are the most sought after among 3 respondent categories : 1) Aspirants & 1st Year MBA Students on Campus 2) The 2nd Year or Graduating Students 3) Alumni
We have considered 50 companies that hire consistently over the years in good numbers for Sales & Marketing. The list consists primarily of FMCG, Consumer Internet, Consumer Durables companies.
It's time to reveal our findings. This is year 5 of our Recruitment Survey and Recruiter Rankings.  The only platform that provides insight into what students and management professionals think. We look at their aspirations and motivations. We also come out with lists of the most desired recruiters across top business school campuses in India. These findings are based on surveying over 1200 students who answered over 25 questions in our questionnaire.
You can find the previous 8 parts in this series here which cover Banking and General Management Lists, other important stats around expected salaries, preferred work cities, Cost of a MBA etc.
Aspirants & First Year Students (Class of 2018)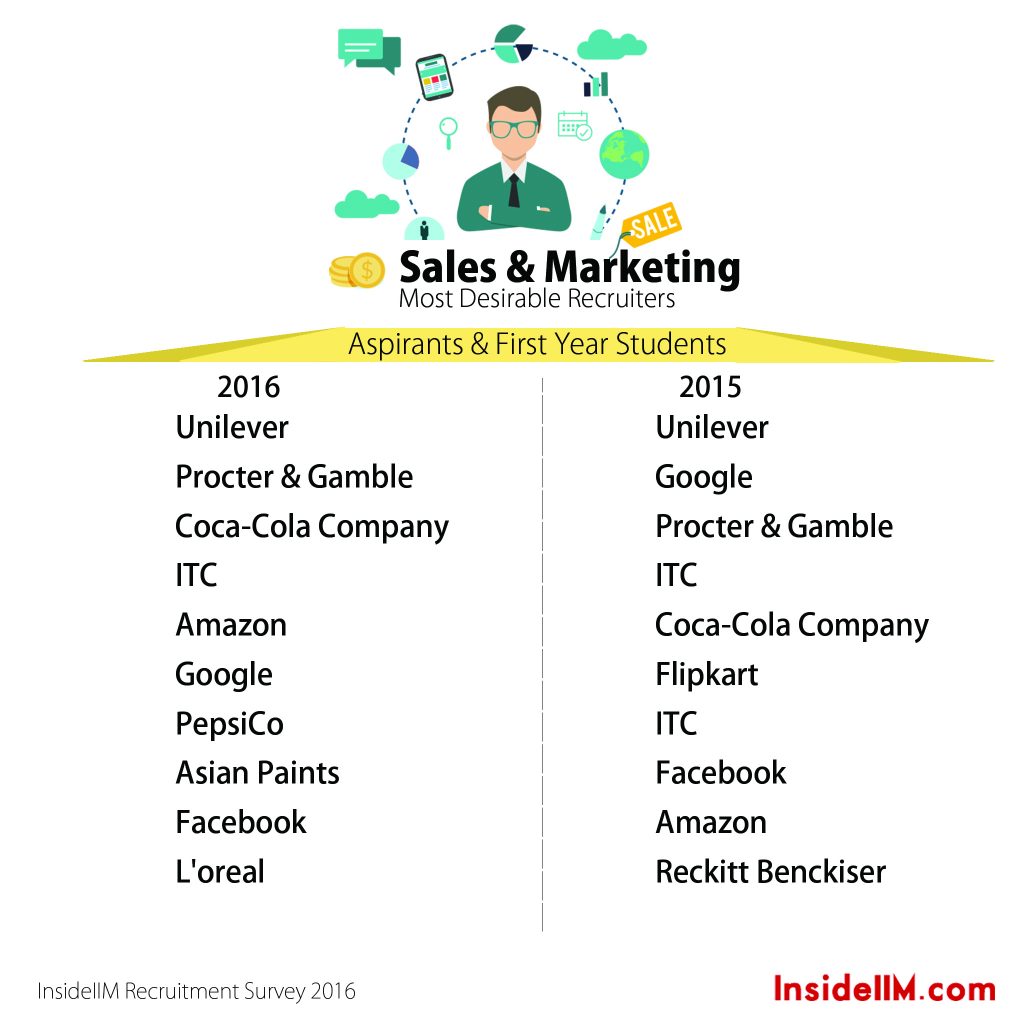 Aspirants know big names and know very little about the intricate details around products of companies. This list (aspirants & 1st year students) shows the power of brands. If you look at 4 year data of this survey, you will find that 80% of the names have remained constant with slight variations. Asian Paints and Pepsico have entered the top 10 again. Flipkart has lost favour with MBA students after last year's events. RB has slipped out at the expense of L'Oreal.
Current Students – Class of 2017 – Graduating Batch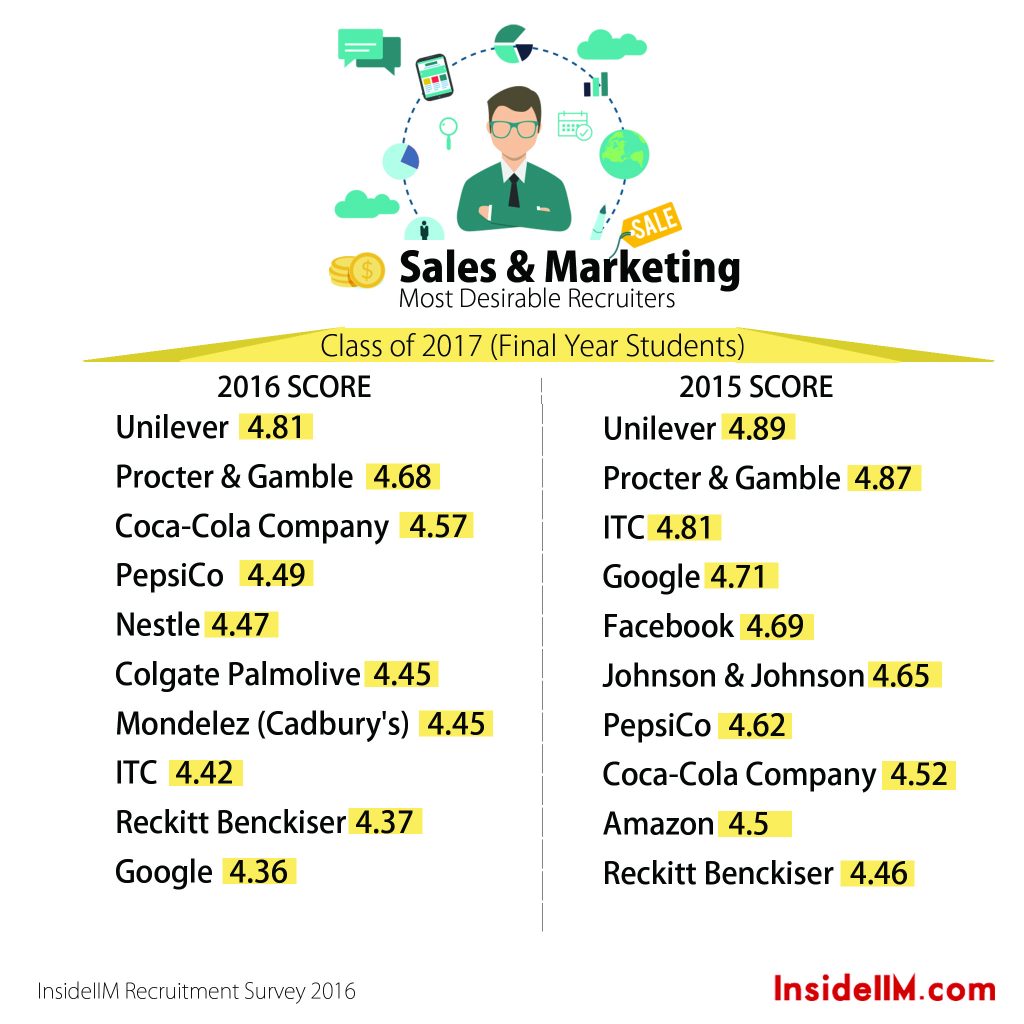 This is an important ranking for the ongoing placement season. Gap between Unilever and P&G has increased. ITC has dropped down and Nestle is the big gainer. Pepsico does well among this category of respondents too. Colgate is another addition to the top 10. Marketing for Google, Amazon and Facebook is not driven out of India and perhaps that explains the drop in ranking?
Alumni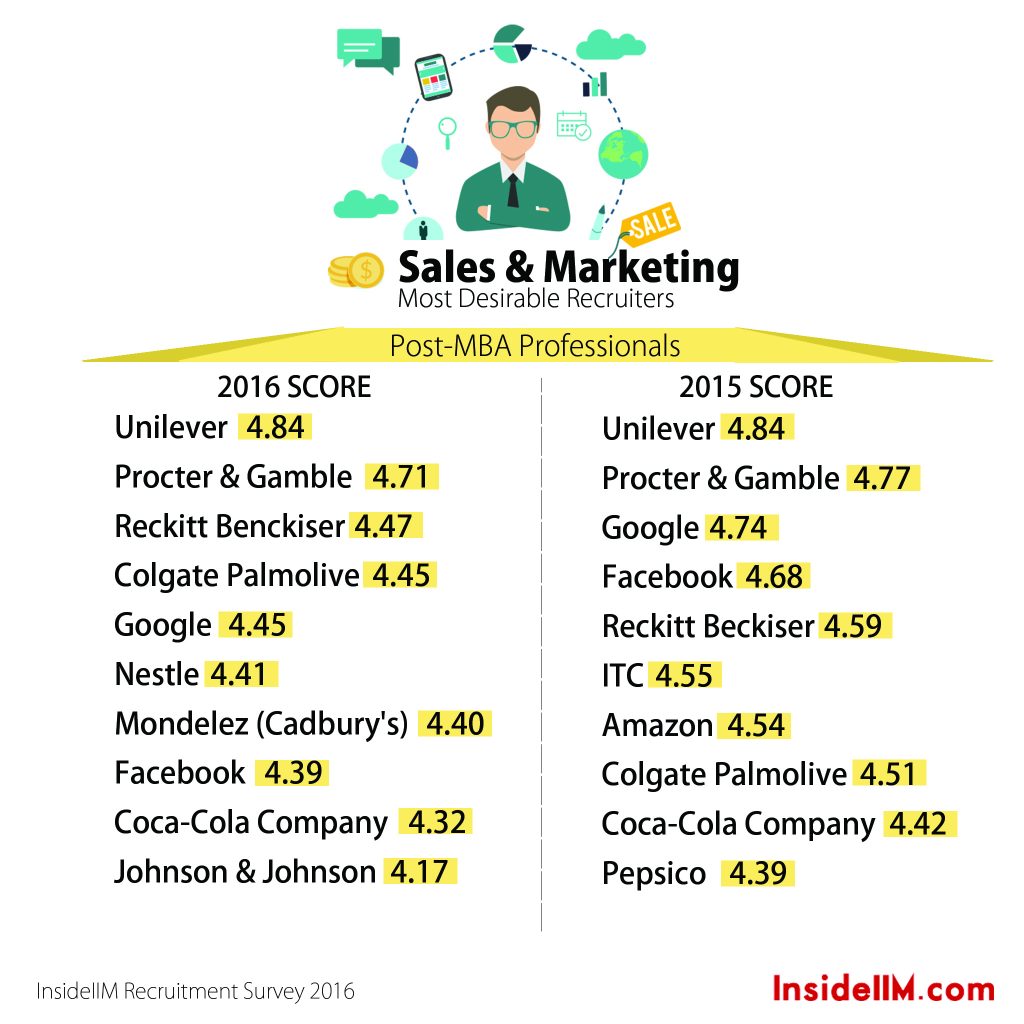 This category of respondents is supposed to be the most knowledgeable and its important to note the rise of Reckitt Benckiser and Colgate.  They don't feature in the top 5 of the previous two categories but alumni clearly think highly of these two companies. ITC loses its place in the top 10 this year.  Nestle, Mondelez, J&J all enter the top 10.
To read all stories in this series please click here. For previous years' data click here