Who Should Avoid An MBA?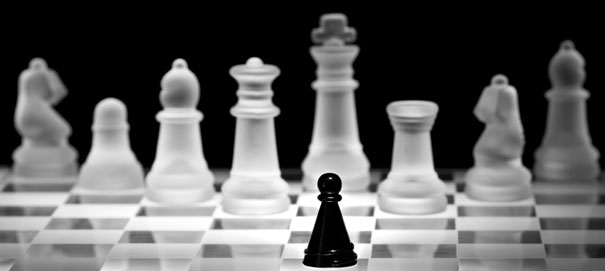 With less than 40 days left for CAT, let us come to arguably the most important question. Is an MBA the right choice for you? How does one find that out? Based on my experience here at a B-school and that of others, I feel that these are some valid reasons for giving an MBA a miss for the time being –
You have a start-up idea in mind: To be honest, quite of a few of us do have one. But I am referring to a solid idea. Or more importantly, a strong willingness to work on it. If that is the case, ditch an MBA for now and focus your efforts on your enterprise. If 2-3 years down the line, you do want to do an MBA, being the co-founder of a successful startup will add strong value to your CV. It is also true that once one completes an MBA, usually one ends up in a corporate role immediately after that. So if you have a concrete idea now, go for it!
You wish to pursue your core undergraduate subject: There is no denying that an MBA does give a strong push to your corporate career and allows you to come over into a managerial role from a technical one. But that does not suit everyone. I know several people from my undergraduate engineering college who either went abroad for an MS or took up a tech role in a corporate setting or start-up. Not only have they risen quickly in their fields, but they also greatly enjoy their roles. So before leaving your core field for an MBA, give it ample thought. That is because a shift from a technical to a managerial role is always possible but the other way round is harder
You have a specific company/profile in mind after MBA: MBA students may not agree on most things. But here is something that is unanimously understood. The competition for placements after an MBA is about as intense as things get. The profiles of peers are very strong and the atmosphere is competitive. Often luck plays a role. That being so if you are looking for a specific company or profile, find out beforehand whether your pre-MBA profile is good enough to get you shortlisted for that role. If it isn't, spend a year or 2 building it up and then go for an MBA. Of course, this is only for those who have come with a single goal in mind. If not, there is no dearth in the list of good companies and profiles
These are some major reasons when an MBA may not be the best choice. Needless to say, there is no clear-cut rule here. The best way is to:
Consider your current interests and your goal. See how much they align
Talk to MBA students and alumni to see whether an MBA is really what you need
Talk to people who have pursued your other option under consideration and find out how their experiences were
Make an informed decision based on current information and liking, and then go ahead with it!
Niranjan Jha
More than anything else, it is stories that I am captivated by. It could be about cops, animals, Test cricket or Colonial India. Reading, writing or listening to stories livens up my day. I am looking to help people out with their career decisions and MBA options. I am a chemical engineer from IIT Bombay and entered IIM Calcutta immediately after that. I am from Bangalore. I am currently a member of the Student Team at InsideIIM.