Why Did Arnab Goswami Resign And The Future Of Times Now – Strategy With RS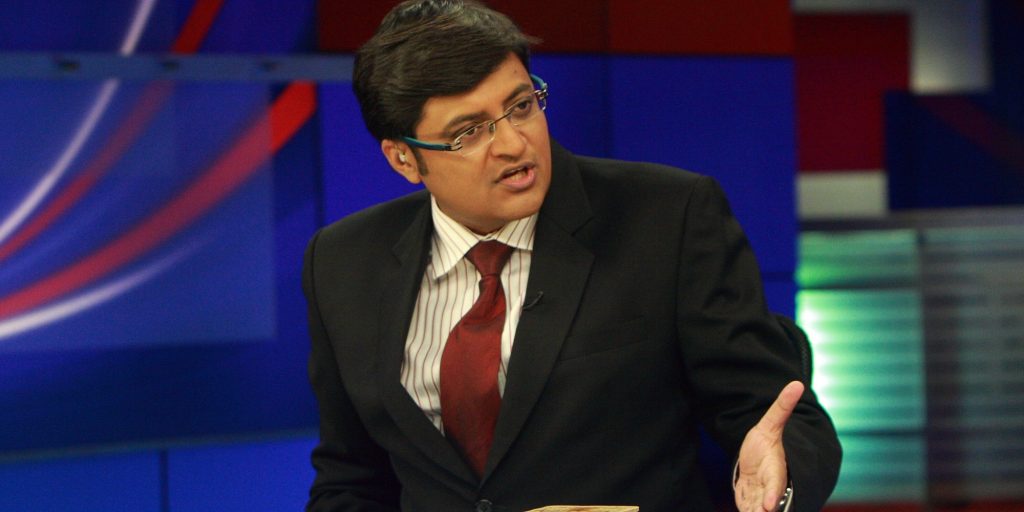 The nation wants to know why Arnab Goswami resigned from Times Now. Unconfirmed news reports says that he wishes to pursue a start up opportunity in the space familiar to him – news and current events.
Next, the nation also wants to know what will happen to Times Now, post his departure.
To arrive at an answer to this question, let me take you back in time. This is not the 1st time that The Times Group, also called Bennett & Coleman, who owns this news channel, as well as Times of India newspaper, have found themselves in this predicament.
In 1978, they had faced a similar dilemma which was in hindsight self created. Back then they had a magazine in their stable – The Illustrated Weekly of India. It had started publication in 1880. But it had a checkered history till the irreverent Khushwant Singh took over as editor of this magazine. His tenure saw the circulation soar from 65000 to 400,000 copies per week!
What was his winning strategy? Let me invite Bachi Karkaria, a well-known journalist and columnist, who had a ringside view of the action at the Weekly to share her views – 'He was the first to understand that the complex formula of success giving the reader what they want while respecting their intelligence. He provided it: real people, trends and issues, all explored in-depth and presented in clear uncluttered prose.'
This strategy was executed faithfully and fearlessly and it catapulted the Illustrated Weekly to unprecedented heights of success. The Weekly, as it was lovingly called, became synonymous with Khushwant Singh. It may not be an exaggeration to say that Khushwant Singh had become bigger than the magazine.
But in 1978, just a week before his retirement he was unceremoniously asked to leave, 'with immediate effect.' He did so with immediate effect, but with his departure, the magazine lost its soul and no efforts made by subsequent editors could stem the slide of the magazine into oblivion – till it ceased publication in 1993.
Let's come back to Arnab. He too, upon assuming the editorship of the News channel, has taken it to unprecedented heights of success, by framing his success formula for success in 5 simple words – the nation wants to know.
Every news, event and happening took on an urgency to be debated because the nation wanted to know about it – not in a nuanced form but in simple black and white terms. As the nation got to know about happenings that impacted it – real & imaginary – Arnab's popularity soared to dizzying heights. Today, it would not be an exaggeration to say that he has become bigger than the news channel!
Now let us come to the central question –what fate is in store for Times Now?
To answer this question let us turn the pages of history! If history is any indication, then a fate similar to the Illustrated Weekly may be in store for it. Arnab was the life and soul of Times Now. With his alleged departure, the life of the news channel will depart with him. And editors who follow him will find it difficult to recreate his magic and drama: the magic he created along with his handpicked guests – who were selected on their aptitude for sensationalism and aggression.
Slowly but steadily, the channel will start its descent from the stratospheric heights which it is occupying now – from which it disdainfully looks down on its peers and over time become indistinguishable from them!
Bottom Line:
1. Never allow any one person to become bigger than the company – because if s/he leaves the company fates then the fate of the company hangs in balance.
2. A prudent company always makes sure that everybody is dispensable – this ensure that no one person is in a position to blackmail the company.
3. A prudent company always de-risks its business by spreading its bets across people/products to ensure that demise of a person or a brand does not bring the company to its knees!
__________________
About The Author: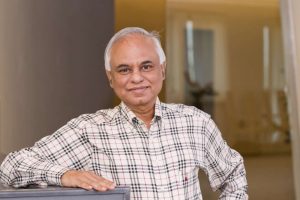 In this series, Rajesh Srivastava, Business Strategist and Visiting Faculty at IIM Indore gives you a regular dose of strategy case studies to help you think and keep you one step ahead as a professional as compared to your peers. Rajesh is an alumnus of IIM Bangalore and IIT Kanpur and has over 2 decades of experience in the FMCG industry. All previous Strategy with RS posts can be found here.