Why Domino's Pizza Is Losing Its Appeal Among Indian Customers – Strategy With RS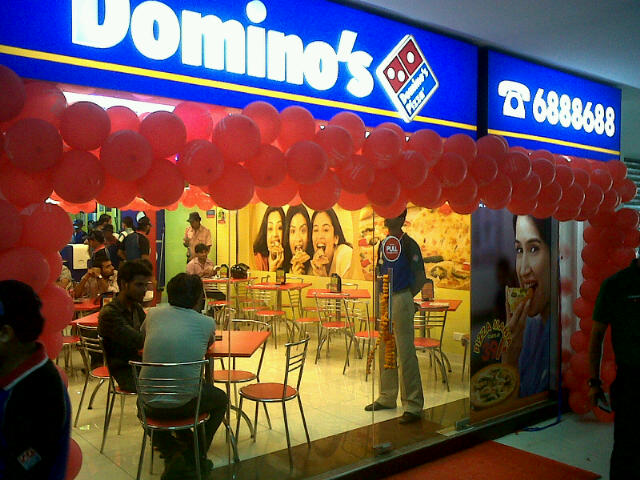 Domino's franchise, in India, is under fire.
Jubilant Foodworks, who holds master franchise for Domino's in India and a few other countries, recently reported disappointing numbers. Result: Its stock has borne the brunt of its lackadaisical performance.
Let me share with you possible reasons for Domino's losing its appeal among Indian customers:
1. Value Migration: Today's customers aspire for tasty + healthy food. This means that value has migrated from mere taste to taste plus healthy food. Unfortunately, pizza is perceived as tasty but unhealthy. Results: Many customers are shunning it and moving towards healthier options. No wonder, Subway, which promises its customers an option to 'eat fresh' + healthy food seems to be gaining traction.
2. Business Moat breached: Domino's Unique Selling Proposition (USP) was that it delivered hot and fresh pizzas at our doorstep in 30 minutes. We loved this convenience! But unfortunately, competition has raised its ugly head and there are many online platform businesses, like Zomato / Swiggy which also promise to deliver hot food at our door steps in reasonable time.
3. Mind numbing options: Domino's offered limited options – pizza and options around it. But Zomato spoils us for with mind-numbing options from where we can order – from swanky and upscale restaurants to coziest hidden gems serving most incredible food. To help us decide, Zomato makes available menus, restaurants' photos, reviews and ratings from people like us so that we can find our next great meal which will suit our taste and pocket! Or take Swiggy. It offers us option to order food on-line from over 9000 restaurants and promises' to deliver it fast. In addition it does not put any limit on minimum order; to ensure that we do not get frustrated while waiting it has a GPS system for us to track our order!
4. Focus on Balance Sheet:
4.1: Rapid expansion of stores: Domino's has opened stores rapidly, which has lead to increase in revenue; but it has also resulted in an inadvertent side effect – the new stores, on many occasions, have cannibalised into existing store's business!
Mandatory price increase: The company has regularly taken mandatory price increase – necessitated, no doubt, due to increase in input cost. This, of course, got reflected in expanded Gross Margin. But it also pushed up customer price, so much so that Domino's appears to be expensive!
4.2: Excessive discounting: Dominos, at various point in time have resorted to excessive discounting – customers' are bombarded with discounts offers / coupons to get them to reorder! Result: The sheen of the brand got just a little bit tarnished coupled with erosion in Operating Margin!
5. Pleasurable 'Moments of Truth': It appears that Domino's Team members, are either poorly trained or plain disinterested in delivering pleasurable experiences at every touch point to customers!
5.1: Order Collectors: People at Domino's who collect orders merely collect orders and move on to collecting the next order! They do not act as 'authentic consultant to customers!
5.2: Delivery Boys: On at least 2 occasions, our order was delivered late. The delivery boy, on at least one occasion wanted to cut a deal with us – he wanted to us to invoke the late delivery penalty clause with a caveat – he would pocket a part of penalty for delivering late! What did I do? I counselled him not to engage in unethical behaviour because it will bring disrepute to Dominos brand! He expressed contrite … but I was not sure if he would have mended his ways
Do you agree with this analysis? Do feel free to share your perspective!
——————-
About the Author: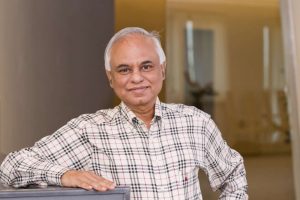 In this series, Rajesh Srivastava, Business Strategist, and Visiting Faculty at IIM Indore, gives you a regular dose of strategy case studies to help you think and keep you one step ahead as a professional as compared to your peers. Rajesh is an alumnus of IIM Bangalore and IIT Kanpur and has over 2 decades of experience in the FMCG industry. All previous Strategy with RS posts can be found here.