Why I Became An Entrepreneur And Why You Should Too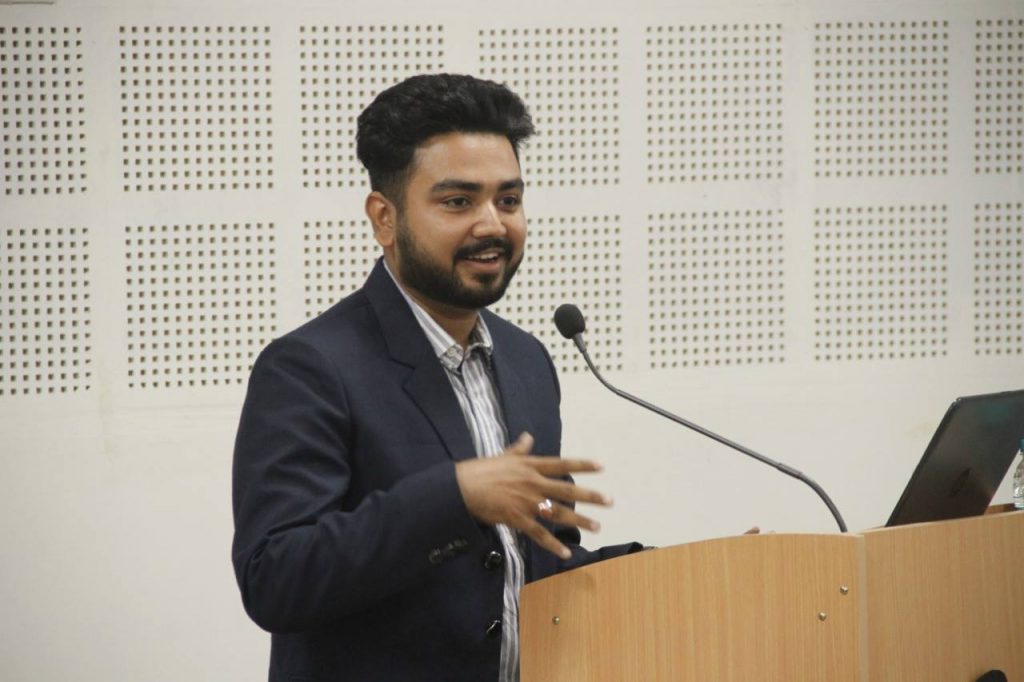 "This idea can never work!"
"Bhai job le le, security rahega life main."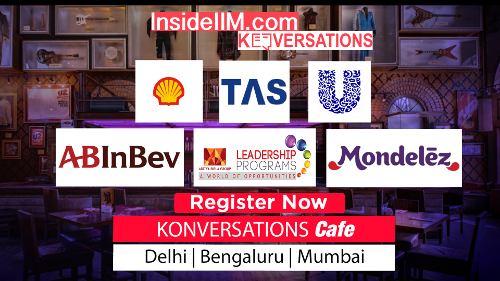 "IIM main kyun aaya, agar startup hi karna hai."
Yes, I am just like most of you who have been reading this now, with a slight difference –
I have to hear all those above lines every day.
This story is absolutely real and since I value your time, I will make sure that after exactly five minutes you get a fair idea, of who I am and what I do.
I have always been a rebel! Always challenged the norms!
Late Mr. Steve Jobs has always had a great impact on my life, there is one quote by him which I chant every day as a morning exercise –
"Everything around you that you call life was made up by people that were no smarter than you and you can change it, you can influence it and you can build your own things.."
I failed in class 11 and from there went on to become the topper of my school in the boards and in the top one percentile of ISC 2011, from a very small engineering college in Kolkata which lacked basic infrastructure I went on to win major national competitions at Nasscom Product conclave (2014) and Texas Instruments Innovation Challenge (2015), surpassing premier institutions like IITs, NITs, etc. But, that is not important – "Achievement without vision will lead us nowhere". But I did realize that, I have some talent and some passion, given the opportunity and the platform – I can make things happen.
Most times, even today I am always surrounded by people who are smarter and I do respect each one of them, but what I have and they do not is just "will power" – "Let's start a never-ending race, I win or I die", that is the attitude I have and that's what really works for me.
The real mantra for success is not "Never give up!" but "Make things happen!"
We all know what we want, deep inside, deep within – we cannot fake ourselves. Every person has their own internal calling and every person is well capable of achieving it. It is always the circumstances, the external factors, peer pressure which disillusions one from achieving it.
Before deciding to embark my journey as a student entrepreneur at Indian Institute of Management Raipur, I saw this amazing video from Jeff Besoz, CEO of Amazon where he tells about the "Regret Minimization Framework" – "I want to project myself at age 80 and say okay now I'm looking back on my life. I want to have minimized the number of regrets I have". Hearing this video absolutely de-cluttered my brain and gave me exactly the direction which I wanted in life.
Having started my company Nearfit (an online portable to make fitness exciting and affordable) on Feb 2018, famously known as the "Dorm room startup" at IIM Raipur. I was always sure, that I am not doing this startup for the sake of winning any competition. My aim was to make an impact on society and till date, that is the vision at Nearfit with which I wake up everyday and ask myself – "Am I making enough impact? If not, how should I innovate". This one question motivates me and my team to push ourselves beyond the limits.
Everyday is a new challenge –  You cannot miss enough classes, because then you will have a grade drop, you have to travel 60 km daily to and fro to the city, you have to meet at least five new people and so many other challenges.
Being a studentpreneur is not easy, my routine goes like this – Morning 8 am to 5 pm classes and then from 6 pm to 3 am, work on Nearfit. My friends keep on asking me – Why do you work so hard, it's not so easy. I never reply to them but within me, I know –
"If it was easy, then everyone would have done it."
"Difficult is different from impossible" – most people do not realize this. I have seen the worst of times and most days I have to skip lunch or dinners, parties or other fun activities which I see around me. When you enter into a B-School, you would always hear around you people murmuring on placements and I would admit that sometimes I do fear, that what would happen if it does not work the way I have envisioned it to be.
But, "The fear of failure is much less than the excitement to do something new".
My mentors keep on telling me "Either you win or you become wise."
And if one has a great team, which I do, it becomes much easier.
It is always exciting and honouring for me to work with talented folks like – Arko Biswas, Anupam Dutta, Vinay Khobragade, Anand Panchbhai and Abhishek Kripal, all passionate students from IIT, NIT, IIIT and IIM.
Recently, we represented India at the "University Startup Worldcup" Denmark, where startups from more than twenty universities came, having seventy teams from all across the world. We did not win at this prestigious global stage, but came runners-up in our category – "service innovation". We are one of the startups across all IIMs which have been granted funding and backed by the Chhattisgarh government.
Are things going great for me? Absolutely not. But is this the journey I would have wanted for me – damn yes! It is my dream to help build the student startup ecosystem across India and help build successful startups from colleges, a mission which I call – "100 Young minds". I am already mentoring more than 30 student startups from all across the world and if you know any student who wants to join the network, I will be more than glad to extend my support.
"We just have one life. There is a lot of information asymmetry and my dear readers – let's meet one day over coffee and discuss who you are, not the who your parents wanted, not the who your girlfriend wanted, not the who your friends wanted, but the real you. Trust me, it will be a great discussion."