Why I Joined MICA
Sukanya Mishra, Mumbai PGP 1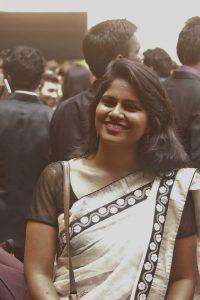 During my graduation, I realized my inclination towards Marketing and wished to learn as much about the field as possible. MICA, being the only institute in the country that offers a great insight into the field of Marketing, was my obvious choice. MICA strikes a great balance between strategy and creativity. Right from the credibility of the institute to the course offerings to the pool of opportunities on campus; everything combined makes MICA a great institute that provides a holistic learning experience.
Bhavya Mehta, Kolkata- PGP 1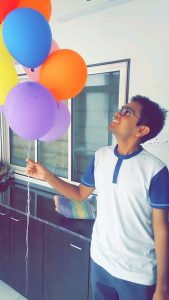 I chose MICA because of the specializations it offers. It is very rare to find a B- School that offers specialisations such as Advertising and Brand Management, Marketing Analytics, Digital Communications Management, Media and Entertainment Management. These specializations provide us with great insights that contribute towards making us Industry-ready. At the same time, there is immense exposure to the industry due to the knowledge and experience of the core and the visiting faculty.
Mayank Sharma, Pune- PGP 1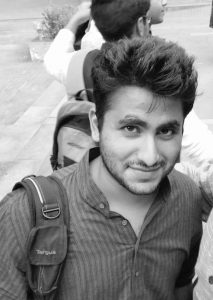 Mica is an amazing combination of right and left brain coordination.
Being an engineer, I wanted an MBA college which would promote creativity and logic to help me in becoming a better manager. MICA was a natural choice as it is the only B school with such credentials. With a niche in Strategic Marketing and Communication, MICA has the course designed in such a manner that a person not only becomes a great manager but also a socially responsible individual. This made me choose MICA over other top MBA schools.
Nitesh Raj, New Delhi PGP 1
I chose MICA after looking at the course outline, previous student batches, faculty and the alumni. MICA has courses such as Semiotics and CCC which delve deep into the qualitative aspect of marketing, as well as courses like Multivariate Data Analysis and Research Methodology that deal with hard-core numbers. Such a mix coupled with faculty such as the advertising stalwart and social media sensation Prof. Falguni, the inimitable Prof Rajneesh Krishna amongst others gave me confidence in the pedagogy. While I was preparing to take the entrances, my friends at top-tier B-Schools such as FMS and the IIMs told me about how 'different' MICAns were as competitors, both in ideas and presentations. I had been told that MICA was solely focused on advertising. However, this myth was quickly dispelled when I went through alumni profiles of recent batches on LinkedIn and found most of them in senior positions at companies like Google, Amazon India, Uber, L'Oreal etc along with advertising firms such as Saatchi & Saatchi, Lintas and others.
It took me a month of rigorous research before I made up my mind about MICA, but as I sit here at Chhota, waiting for my next class, I am glad that I chose MICA and that MICA chose me.
Shivani Gandhi, Faridabad PGP 1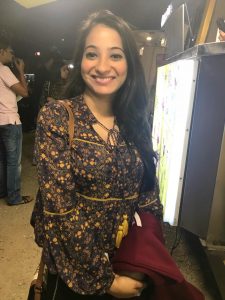 I had always known MICA as a premier institute for Strategic Marketing and Communications. After pursuing a hard-core finance job, I had understood that my calling lies in a field where I am able to challenge my logical reasoning as well as creativity. MICA has been able to provide me with a platform where I am able to push myself to do something new every day. The unique pedagogy, the engaging course structure, the remarkable infrastructure, and the rare, yet very relevant, specializations make MICA stand out amongst other B-Schools.
*This is a promoted feature*