Why Indian IT Companies Need To Move Up The Value Chain?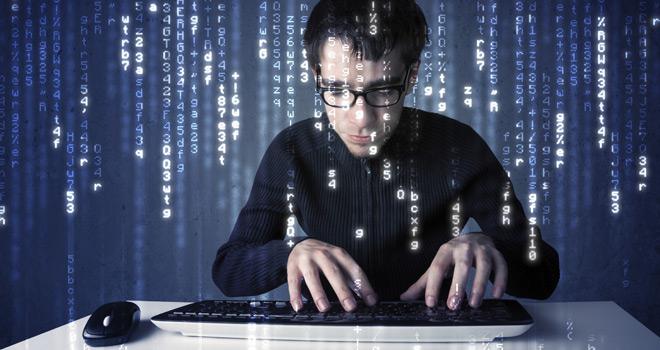 Indian companies are a force to reckon with in the global IT services market. Yet, in sixty-nine years since independence India is still to come up with IT products that are known internationally. Take products from companies such as IBM, Microsoft, Oracle and SAP that have created global demand and a universal recall for themselves. Unlike these, Indian IT companies have been more successful in the IT services space only.
While success in the IT services space is no mean achievement, it does not necessarily create a global market as products do. More importantly, it is heavily dependent on the laws of other countries where it is seen as substituting local labour.  Consequently, it is a business that has rather frequent ups and downs.
So why has India emerged as an IT services hub?
Availability of skilled IT professionals has been one of the most important factors for the growth of the IT services industry. Every year on an average 1.5 million engineering graduates pass out from the numerous engineering colleges all over India.
The rapid growth of the Indian IT sector has fuelled a demand for engineers that in turn has led to private engineering colleges exploding in numbers. In the year 2006, there were 1511 engineering colleges all over India. In 2016 this number has more than doubled to 3289 engineering colleges approved by the All India Council for Technical Education.
From an outsourcing standpoint, knowledge of English is an important factor and this is where India shines. Across the country, English is taught in schools from a very early stage that makes an average engineering graduate fairly proficient in English.
About 31 percent of undergraduate degrees in China are in engineering compared to 5 percent in the US, and China aims to have 200 million college graduates by 2030. Yet, their lower levels of proficiency in the English language has limited their ability to provide services similar to what Indian IT companies do.
In addition, the fact that over 50% of the India's population is under the age of 25 is another advantage that goes towards providing a ready talent pool for the IT industry.
Added to this is the growing domestic demand fuelled by growth in several industries such as telecom, retail, banking and financial services. The domestic demand from these industries has also contributed to the growth of the IT services industry in India.
So, what is stopping Indian IT companies from moving to the next level and getting into product development?
Product development is a paradigm shift from IT services. For one, it needs a deep understanding of customer needs to come up with a product that meets their needs. This, in turn, calls for proximity to customers who are mostly in the western part of the world.
It also calls for serious funding. Product development, unlike IT services, is a game that calls for deep pockets. Just having an abundant pool of skilled people is not enough. While that is important, you need funding that will enable the company to manage years of development effort when there may be no payback. You also need a high degree of innovation and innovative thinking. Companies need to be in it for the long haul. If you create a product, you need to be able to support it, come up with newer versions from time to time and manage it over the product's life-cycle.
And, then comes the enabling environment to sustain product development. This may be in the form of infrastructure availability for IT companies and start-ups, seed capital for start-ups and incentives that will enable start-ups that focus on product development to sustain themselves in their early years.
It is ironic that global companies are setting up research and development centres in India to create products for Indian markets or to refine products meant for other markets, while Indian IT companies themselves are lagging behind in product development.
Consider this in the background of Indian IT companies' dependence on the US market for selling IT services. 
During 2015-16, 53.28% of TCS's revenue came from North America while the corresponding figure for 2014-15 was 51.86%. In the case of Infosys 66% and 64% of its revenue came from North America in 2015-16 and 2014-15 respectively.
With this level of dependence on a single market, there is a serious element of risk particularly in the current context of outsourcing, which is under pressure in the US.
Look at this from another angle – companies that want to move up the value chain make substantial investments in Research and Development to foster innovation.
TCS's 2015-16 consolidated spend on R&D and innovation was 1.03% of its revenue. In contrast, Microsoft spent 12% of its revenue on R&D while Google spent 14.9% of its revenue on R&D in the same period.
With such meagre investment in Research and Development, product development is not even on the agenda of Indian IT companies.
Let's look from another standpoint- Start-ups.
If existing IT companies do not focus on innovation and new product development, the other place where this could happen is Start-ups. But, do we have an ecosystem to nurture Start-ups?
Start-ups need a huge amount of support and nurturing in their early years until they reach a point where they are commercially sustainable. Not only does this call for funding but also progressive policies and incentives to support them.
Look at Israel that has emerged as the Start-up capital of the world.  
In 2014, Israel had the second-highest budget for R&D as a proportion of its GDP globally, investing 3.93 percent of its GDP into R&D, above the 2.4 percent average of OECD states, and more than nations with comparable GDPs either as a whole or per capita.
The Office of the Chief Scientist (OCS), of the Ministry of Industry and Trade, is responsible for supporting and encouraging industrial research and development. Companies can apply to the OCS for funding to cover their R&D costs, and are liable to repay the loan only if the projects lead to commercially successful products – a method that helps reduce the risk of engaging in cutting-edge research. It is progressive measures like these that encourage Start-ups to enter the field of innovation.
Israeli Start-ups in the high-tech area raised an amazing $2.8 billion for capital funding in the first six months of 2016, according to a report by IVC Research Center.
In conclusion, the prevailing sentiments in the US against outsourcing combined with Indian IT companies' dependence on IT services and that too from a single geography USA, necessitates a renewed focus on innovation and product development.  This is critical to de-risk this industry and put it on a growth path once again.
——————-
About the Author:
Srinivasan is an independent consultant working in the area of strategy and technology interventions in the public sector domain. He has worked in companies like IBM and TCS and has over 30 years of experience spanning 24 countries.