Why MBA And How MBA?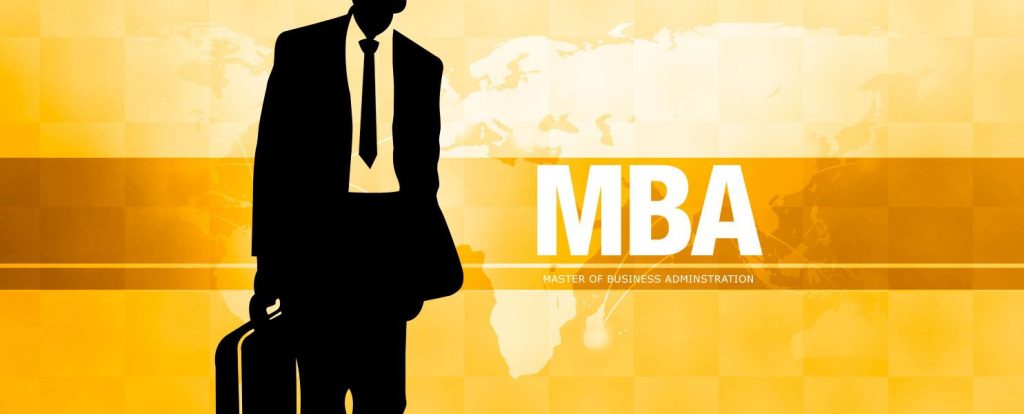 So, MBA right? Did you tell your parents or you just took the decision alone by seeing your friends getting a hefty salary while you are working in some office, barely managing to present your girlfriend the iPhone she asked for or some necklace your mother was seeing when she was passing by the local jewellery shop and when you asked whether she wanted that or not, she purposefully directed the conversation to some other way. Yes, MBA is the most sought-after career in India and when we are asked Why MBA in the college interviews? We tend to give the same cliched answer that "I want to make a mark in the field of business or I want to be an entrepreneur". I being one of them gave the same reply. Here I am going to describe my own story of pursuing MBA from a very reputed B-School in India.
I am a Bengali. The reason why I am saying this is that nobody, I repeat nobody has pronounced my name correctly since the day I joined. Okay, I am deviating. Let me stick to the topic. I belong to one of the places where doing an MBA is considered to be a luxury. The day I decide to pursue an MBA, I faced questions like why MBA? why not some job? The explanation of these questions was much lengthier than I gave for the year gap in my SOP. Jokes aside, I prepared for a year in T.I.M.E but sadly did not solve any mock. Until now, you might be thinking that I am some loser deliberately trying to incorporate some frivolous elements in my story. Well of course not, I am one of the few students in my locality who got into one of the reputed b-schools in India.
It's time to get serious!!!
I wasted a year but made sure that my preparations are to my satisfaction. So I made sure that I solve enough questions but didn't give any mock only because I was too lethargic to solve a mock for 3 hours and review the questions later on. I practised Quantum Cat and the one written by Arun Sharma. For DI, LR and Verbal, I practised from the books given in T.I.M.E.Though the difficulty level was way above what you face in the exams but it did help me to gain my speed and enhance my logical thinking. I studied for 3 hours in the morning and 3 hours in the night and that I followed every day.
SNAP was my first exam since I was suffering from a deadly disease during my CAT. OH!NO was the reaction from my parents and my reaction was OH!YES.Funny right. Indeed it was.
The D-Day came and I wrote SNAP at a test centre in Durgapur(West Bengal). It went well. Reached home, checked the analysis of several coaching centres and OH!SNAP,"70 percentile mein kya ayega???". The gloomy clouds had clustered over my head as well as my future. But I was not someone who would easily give. I started preparing for XAT, CMAT and TISS. In the meantime, SNAP scorecard came out and I was like "what is there to see! Something 55-60 ayega".Indeed it was 55-60, but not in percentile but in marks. SCORED 98.2134! Yes!
It gave me huge confidence and I appeared for XAT. Forgot to mention for you all 3 important things:-
1. I practised the decision making of XAT from Cracku.
2. I wrote X-GMT as well
3. Practised GK from GKMojo
TISS and CMAT also went well. Results were okayish. Failed to qualify for TISS by 3 marks, score 98.19 in CMAT and cleared XAT with sufficient percentile to qualify for XIMB. The pain of not giving CAT has totally washed away and I attended the interviews with full confidence and yes, on 18th June, I joined the 'much sought after HR program of Xavier University'.Previously it was called XIMB-HR but it came under Xavier University a few years ago and hence the change in name.
Moral of the story-
1. You don't need to study hard for clearing the MBA entrance exams.
2. Get a job. Do some online certification courses. Do something. Don't just give lame excuses to study so that you could stay in your home.
3. Joining Coaching centres is not mandatory. There are a variety of online resources where you could practice but ensure that that they provide a proper solution to every question.
-THANK YOU-
SOUMYA KANTA SARKAR
Hey everyone. I am Soumya k. Sarkar. Doing my MBA in Human Resources from Xavier School of Human Resource Management. Currently in the first year(Batch of 2018-2020).Very passionate about cooking and reading novels. A fitness freak and a blogger,I seldom find my interest in sketching too.