Why the Placecomm is here to stay!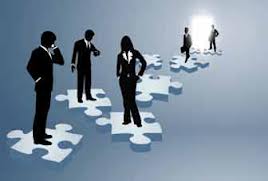 Bschool Name: Indian Institute Of Foreign Trade , Delhi
Name: Saurav Singh
Team Name: Pseudo Managers
Team Mate Name: Vinay Biradar
Article Refuting : http://insideiim.com/5-reasons-why-student-run-placements-should-give-way-to-cdc-at-iim/
Disclaimer: This article is written for the sole purpose of participation in the "The Great Indian B School Debate 2014". The author doesn't want to hurt any party concerned!
It is just about my 50th day in one of India's best B-Schools and I dare say I somehow managed to understand the functioning of it. A commonly known fact in all top B-Schools is that academics are mostly handled by professors, the rest by students. Among many student run committees in a B-School there is one which is by far the most famous and coveted (for obvious reasons!) namely the Placement Committee (or PlaceComm or PC for simplicity's sake). It is this PC which administers the entire placements process and thanklessly helps their college in coming to an-oh-so-sexy placement report year after year. These guys are not paid for it and yet they slog for it day in and day out. Primarily these are the reasons why I am refuting the abovementioned article. So why is the PC here to stay? Let us have a look.
1)      Multitasking:  A stint as a PC teaches you how to manage different things at the same point of time. Agreed it's a tough job to place enhanced batch sizes but then the PC is selected/elected because of their ability to multitask and manage priorities. Yes we come to business schools to learn about business in general, but then who says getting a chance to interact with businesses on a daily level doesn't help in the ultimate goal? The author in the given article mentions that some all-rounders manage to accomplish and manage both studies and placements but thinking concisely, isn't a placement committee supposed to have only these all-rounders. Also, if students are not able to manage academia and extra-curricular activities, then what would be the point of having other B-School committees like the Media Committee, Cultural Committee or an Alumni Committee?
2)      Leveraging alumni support: The author calls the alumni factor – nepotism, a culture of elitism and less focussed on individual achievement and merit, I will call it simply a method of catching the helping hand. Students being part of a PC definitely helps in creating trust and empathy factor with the Alumnus who want to help their Alma Mater. Having said that it would be extremely myopic to believe that Alumni will not help their institutes even if professionals were to conduct placements. PC or no PC, an Alumnus will definitely help his/her college. Students being part of the PC makes the task a little easier.
3)      Transparency: Favouritism is something which is prevalent in our country. But what I have seen with the PC, it is generally unbiased because of the sheer responsibility bestowed on it. To believe a professionally run placement body won't be favouring a particular student would also mean jumping the gun on the issue. Corruption is a big disease in our country and favouritism is a part of it. In my view a student run PC is definitely more accountable to its peers and hence is generally more transparent than what a CDC would be.
4)      Company-Institute relationship: Points 4 and 5 from the original article according to me are corollary of each other. Agreed that a company has to be more transparent to the job seekers and their formal presentation might not be useful to students for understanding the job. But then are we expecting that an organization will display its negatives in front of us? In today's times each of us job seekers are fully aware of a company's profile and a job description, thanks to Google! About an institute disclosing its student's entrance exam marks to companies is the choice of the institute. An entrance exam was conducted to get students into the college. How would those scores be relevant for a job description? As it is people of the same competency level were selected for the college. Transparency is an issue yes agreed and it is desired that the placement process be as transparent for the institute as it is for a company and the flow of information must come from a two-way communication process.
All in all, I would like to say that the glamour of B-Schools has been omnipresent because of the kind of placements these institutes have delivered across the years. A change in this format would be detrimental to the progress made. An important factor with the student driven PCs has been the passion that these people have displayed in working day in and day out on ensuring each of their batch get placed. The quality of these students is unmatched and these people would grow on to be future leaders. A CDC of people of similar capability would be costly and unmanageable for a state run Institute or even a private one. While the PC takes placements as a personal thing and delivers passionately, expecting the same from a professional CDC would be asking too much. Yet a CDC would be desirable only if it would be working in tandem with the PC as a back-end and give more breathing space for the students working as a placement committee member, not moving much away from the tried and tested and yet infusing new life into the whole existing process.