Why VGSoM, IIT Kharagpur? – 7 Reasons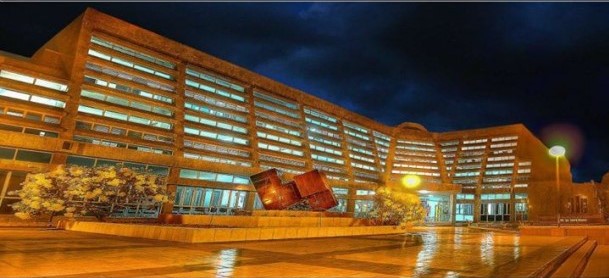 As the MBA admissions season for the year of 2018 comes to a close, students from across the country sit down to zero-in on the b-schools of their choice. These are the Institutes that they would be stepping into with the hopes of emerging as enhanced and enlightened professionals, ready to "Put a dent in the universe" as the late Steve Jobs once said. The Vinod Gupta School of Management, IIT Kharagpur is a shining star in the universe of management education of our times. Students from this institute have left their footprints in almost every notable company that comes to one's mind. Cutting right to the chase, we the Corporate and Media Interaction Cell of this Institute, pens down 7 reasons that can draw you towards VGSoM. We hope, we can make the lives of several aspirants a little simpler and help them settle on the b-school to serve as the stepping stone of their lives.
Reason #1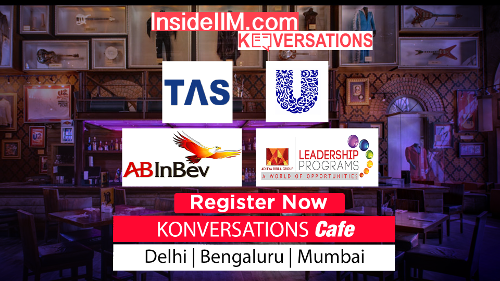 The Vinod Gupta School of Management (VGSoM) is a uniquely positioned b-school as it is embedded within IIT Kharagpur's multi-departmental setting – consisting of 20 departments and schools including those of engineering and technology, an intellectual property law school, school of architecture and others. This allows the students of VGSoM to interact with bright minds from different disciplines, leverage the rich, research-based expertise of various departments and schools and develop a true multi-disciplinary outlook towards management and problem-solving.
Reason #2
In today's world of surging higher-educational expenses, VGSoM remains one amongst select few b-schools which provides an exceptional Return on Investment to its students. Our total fees for our flagship, full-time MBA program is close to 7.3 lakhs and our impressive placement statistics (2018 data: Avg – 16.29 lpa, Median – 14.75 lpa.). Therefore, even from a purely financial standpoint, the Institute fares among the top of the pecking order in India.
Reason #3
VGSoM has been recognized as the 7th best Institution in the management category by the NIRF Rankings 2018 twice in a row. This coupled with several strong standings in many other widely followed rank lists, makes VGSoM nationally acknowledged as a prestigious B-school with a legacy of 25 years and a strong upward growth curve.
Reason #4
The Indian Institute of Technology, Kharagpur has been at the vanguard of technical education for more than 6 decades now. VGSoM, being right within this ecosystem of technical brilliance, enriches its management students with the best of technology which manifests in the form of subjects such as 'Data Analytics', 'Predictive Intelligence', 'Blockchain and other areas of Fintech'. Deep exposure and hands-on experience in the application of these technologies separates VGSoM's students from the rest.
Reason #5
Students of VGSoM get access to a network of highly accomplished alumni which it, along with several other departments and school of IIT Kharagpur, has produced over the years. This is one of the biggest takeaways that any b-school student would desire for.
Reason #6
VGSoM is a thriving ecosystem of 20 student-driven clubs and committees that lend great colour and character to this Institute. Every key activity barring the Institute's administration is handled by committees and clubs which comprise students from both years. These bodies provide an unmatched level of exposure to the students by making them adept at forging corporate relations, alumni connections, shouldering heavy responsibilities, executing critical tasks and events with precise planning and coordination.
Reason #7
Modern tools in the form of software applications and databases are key to the development of managers in today's swift, data-driven world. To address this need, VGSoM is one amongst a group of selected Institutions in India, to possess Bloomberg Terminals that provide real-time financial market data. VGSoM has 8 such terminals that contribute to the profound financial management acumen of its students by enabling strong research work, stock trading, and similar applications.
We hope this helps the aspirants form a better picture of the place that VGSoM, IIT Kharagpur is. This is an institute that is alive 24x7x365 and aims to grow stronger and faster every year. With the expectations of meeting a new batch of energized, bright managers-in-the-making, the Institute preps itself for a new academic session full of vigour and victories waiting to be realized.
VGSoM Kharagpur
The Vinod Gupta School of Management is a business school in India. It was established in 1993 at IIT Kharagpur and was the first management school to be set up within the IIT system. It was initiated by a distinguished alumnus and a Life Time Fellow of the Institute, Mr. Vinod Gupta. In the year 2018, VGSoM completed 25 glorious years of its existence as a premier B-School of India. Today it is consistently ranked as one of the top 15 Institutes for business management in the country and boasts of a list of illustrious alumni holding prestigious positions in companies across the world.