Will India's Smart Cities Take IoT To The Next Level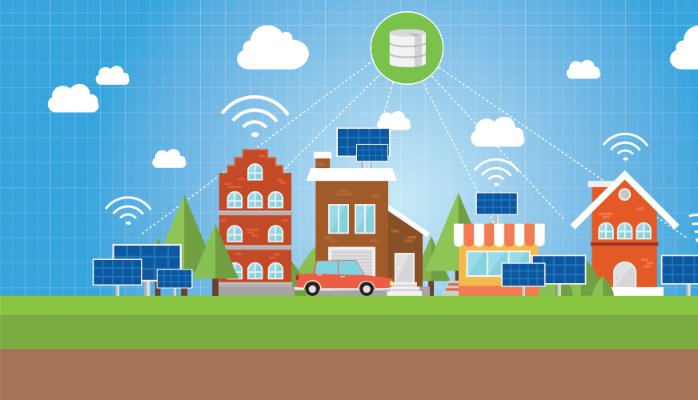 The Indian government has not shied away from stating its vision for smart cities. The Smart Cities Mission list includes a total of 100 smart cities that will be developed as per the government's vision. However, what makes a city smart? The Internet of Things (IoT) is what makes a city smarter. In the coming years, India is going to be hearing this term a lot, as the government's plan commences.
What is a smart city?
A smart city is a city that relies on technology, using which it is able to enhance the quality of urban life, by facilitating exchange between different sectors and different devices or things. Different sectors and agencies within a city are able to communicate and respond to challenges in time using IoT devices. These sectors could comprise of government services, transport, energy, healthcare, water, waste and so on.
The Idea
The internet of things has a imperative role to play in developing smart cities. These cities will have to develop or hire companies that have some expertise in dealing with IoT to develop intelligent systems. These systems will be data driven and will aid existing sectors of public transit, waste management, law enforcement, and energy in becoming more methodical, systematic and efficient. The idea is to solve problems that plague major metropolitans around the world using technology as the tool.
Beyond Devices and Things
A smart city goes beyond the basic premise of devices interacting intelligently with each other. A citizen residing in a smart city will be able to interact with the systems and extract relevant and contextual information from it. These interactions will be aided by personal devices (smartphones, watches and other wearables) that citizens carry with them at all times. The emphasis will be on these devices interacting with each other and relaying relevant information to the native resident. For instance, garbage trucks can be alerted using sensors that waste needs to collect from specific locations. This is an effective waste disposal method to help keep upcoming smart cities clean. Another good example is sensors embedded in cars to direct them to available parking spaces nearby.
Intelligent applications
The applications that will be developed and put to use can help cities in India conserve energy and use the available resources in hand in a much more effective manner. Some applications that have might be developed for the smart cities will include intelligent street lighting. These streetlights will be able to use energy much more sustainability by switching themselves off when there is no use for lighting. Using extensive mapping techniques, these systems will be able to understand the different demand of energy in various part of the cities better, allowing the system to distribute energy more efficiently.
The upcoming smart cities in India will also implement extensive CCTV networks to help facilitate better monitoring to fight crime along with ensuring women safety at all hours. For the smart cities to be IoT-enabled, the government will have to create multiple streams of data that can be collected and analysed.
Conclusion
The Indian government's initiative will only accelerate the pace of IoT adoption, not only in India but globally. The government will have to attract organisations capable of developing software and hardware applications with the Internet of Things at its core. The plan of developing 100 smart cities is a humongous task in hand, which if accomplished, will thrust the Internet of Things into a new era of interconnected and intelligent machines in India.
——————
About the Author
Naveen Joshi has extensive experience in customizing open source products. Currently, he is working on IoT solutions with Big Data Analytics