Will Netflix Succeed In India – Strategy With RS

Netflix, world's leading on-demand streaming service, with over 70 million subscribers spread over 190 countries globally, offering hours & hours of content, has entered India.
Why is Netflix so popular globally?
Millennials – those born between 198os to 2000s – resent having to watch a TV program when it is broadcasted; view it on a specific device – TV & while being confined to a drawing room!
They desire to consume content at a time convenient to them, on a device of their choice, and while being on the move.
Netflix business model is designed to pander to millennial's desire – its content can be streamed on a device of their choice, at the time of their choosing & while on the move!
In India it offers 3 types of subscription:
1. Rs 500 per month – unlimited access to all content in Standard Definition Resolution
2. Rs 650 per month – All the above + simultaneous access to 2 devices + access to Ultra HD content
3. Rs 800 per month: All of (2) + view it in Ultra HD or 4k content – provided Internet width permits + simultaneous access to 4 devices.
The subscription prices are steep. Eros Now – the homegrown competitor's subscription starts at Rs 49 per month!
Will Netflix be able to conquer Indian audience?
I have serious doubt about it because it has predominately English programming in its catalogue -:
• Original TV Series – House of cards, Orange is the New Black …
• Documentaries – Making a Murderer …
• Original Feature films: Beasts of No Nation ….
• Meager catalogue of Bollywood films & Hindi TV programs – which it is planning to strengthen over time.
What strategy should Netflix embrace?
Global strategy – implement global strategies but adapt it to meet local requirements – in India Bollywood strikes a cord with Indian viewers & therefore, it should have a very strong Bollywood catalogue.
Here's why I think so!
During my stint with The UB Group's alcoholic beverages division, now Diageo, we sponsored many New Year Parties in 5 Star Hotels & leading Clubs in Mumbai.
A few South Mumbai club would play English music – result – the dance floor would be near empty. But the moment Bollywood songs were played the dance floor would have the guests lip syncing it & swinging to it with gay abandon!
What was true for attracting guest to the dance floor in Mumbai would also be true for attracting subscribers on to Netflix platform – it should strengthen its Bollywood catalogue.
Business Lessons for us: 1. Pursue a 'glocal' strategy – global strategy with a local flavor. 2. Your product offering should fit into the lifestyle of your Target Customer – they should not have to learn anything new to use & enjoy it. 3. Be Asset Light. 4. Do not make a choice for customers – offer them options from which they can choose. 5. Refresh your brand non-stop. 6. Incorporate Mobile strategy into your business model. 7. Your business should have an SMAAC– Social, Mobile, Analytics, Apps, Cloud – backbone. 7. Embed best features of On Demand Economy into your business model!
—–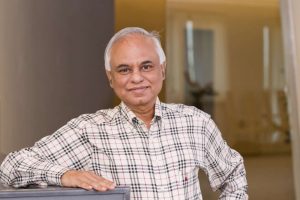 In this series, Rajesh Srivastava, Business Strategist and Visiting Faculty at IIM Indore gives you a regular dose of strategy case studies to help you think and keep you one step ahead as a professional as compared to your peers. Rajesh is an alumnus of IIM Bangalore and IIT Kanpur and has over 2 decades of experience in the FMCG industry. All previous Strategy with RS posts can be found here