Win-wians!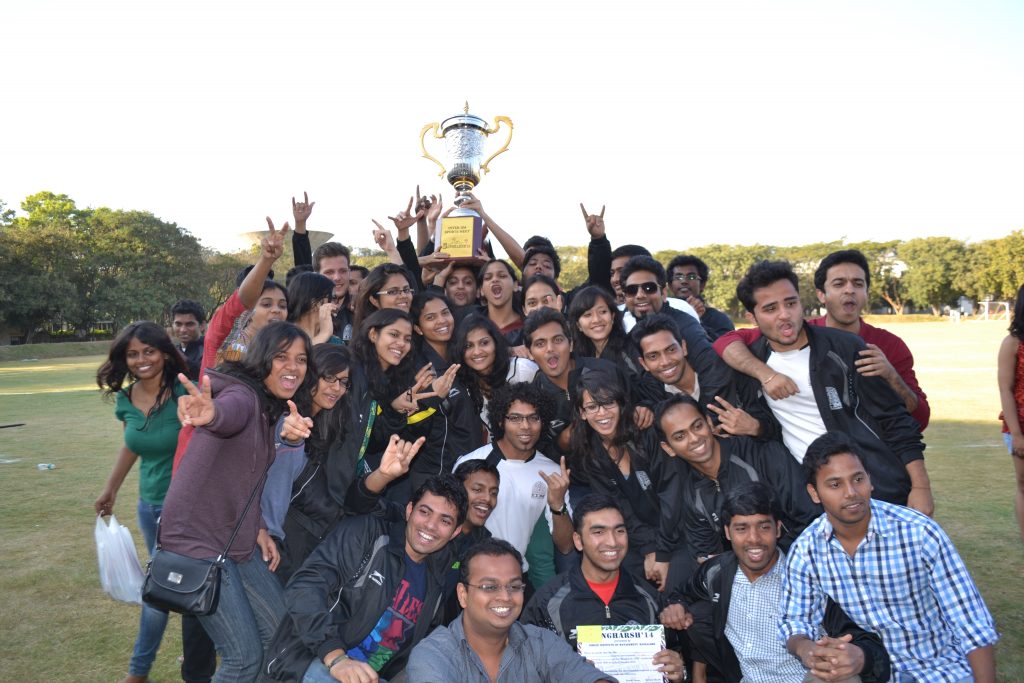 The victorious contingent of Wimwians, as students of IIM A are called, landed safely back on home soil today with the spoils of Sangharsh – the inter IIM A, B, C, L sports meet, firmly in their grasp. It was a sensational display of sporting prowess and the best possible way to begin the New Year.
The annual championship, held in IIM B this year, saw the best sportsmen across all institutes compete in a plethora of sporting events ranging from track and field to football to basketball to table tennis and was a veritable sporting feast for all concerned.
Creating the biggest stir in this sporting pot was IIM A – with gold medals in basketball, football, tennis, table tennis, throwball, chess and swimming, supplemented by silvers in women's swimming, women's basketball, men's pool and men's volleyball. It was an all-round display of dominance from the entire contingent, firmly establishing this batch of Wimwians as the most accomplished sportsmen and women in the IIMs today.
Tennis, swimming and football deserve special mentions. The IIM A men's tennis contingent including R Krishna Karthik, Anshul Bansal and Krishna Dheeraj were simply relentless, thrashing opponent after opponent. The destruction culminated in straight sets victories in both the Singles and Doubles Finals. Swimmer Shriraj Thatte left records in his wake with an incredible 9 medals (including 4 gold medals), propelling IIM A to probably the simplest win in swimming in the history of this Championship. A brilliant volley from striker Ganesh S. paved way for footballing success in the finals, which ended in a thrilling penalty shootout.
This victory comes shortly after the new Director of the Institute Dr. Ashish Nanda instituted a task force to examine the participation of students in sports and to promote interest and engagement in sports in the entire IIM A Community. The task force comprising faculty members and student body representatives (including the Sports Secretary and the General Secretary) has successfully inculcated an interest in sport and the results are now apparent for everyone to see.
The mood on campus was ecstatic as many held grand welcomes for Institute heroes in dormitories and public areas. After an extremely successful Shaurya (inter-college sporting festival held in IIM A earlier this year), this has culminated a fantastic sporting year for WIMWI.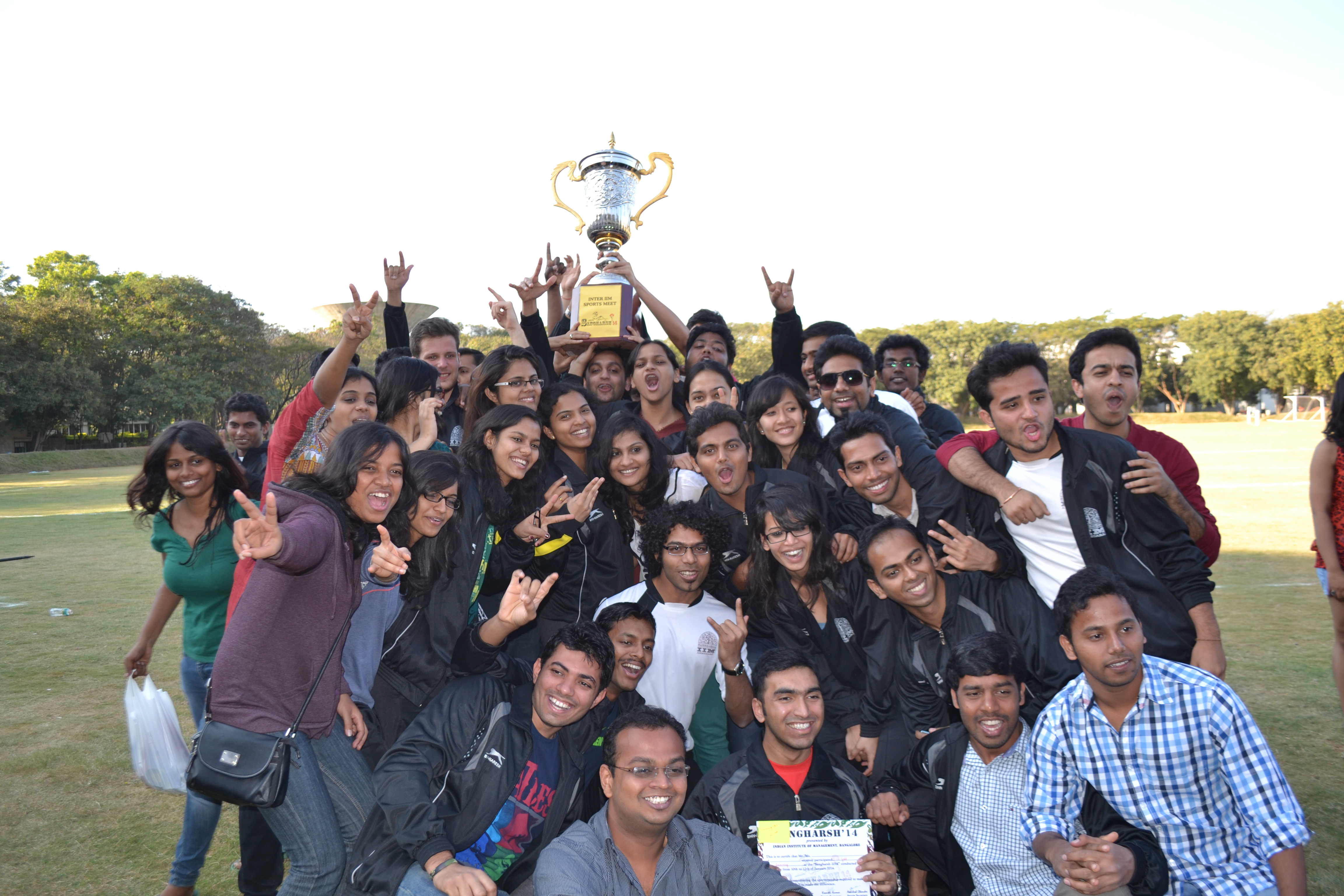 IIM A's pedagogy is widely recognized for perhaps the most rigorous academic curriculum for management education in the world. But, this has not meant that other aspects of student development have been left behind. The sporting fever on campus is higher than ever today and many say it's only going to get better after this. The institute's focus on all-round student development is bearing fruit.
The celebrations continue even as the heroes strive for some respite before getting back to the academic grind. It's a time of great joy for everyone associated with sport and IIM A and one can only hope that the torch is passed on – from one class of sportsmen to the next. All hail the Win-wians!