My Wonderful Batchmates At IIM Trichy

Introduce some of your crazy batch-mates
I have many few crazy friends in IIM Trichy and I am having a wonderful experience with them. I have lot of friends and now I am going to describe a few who helped me right from the preparatory course.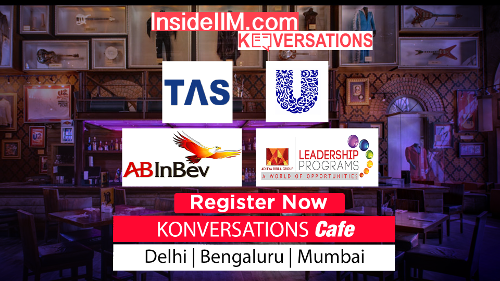 Aarti: She is basically from Chennai. She was the first friend of mine whom I met in the campus. She loves sleeping. She enjoys what she do. She goes crazy in online shopping. When others face any difficulties she tries to help them. I and Aarti have similar taste and interest. She talks to everyone. She is sociable. She is modest, careful and responsible. As her father works in a bank, they had to shift to many places and because of that, she didn't have many friends who are close to her. But when she was working she had a male friend with whom she shares everything.
Harshitha: Harshitha and I, both are from Hyderabad. We both have a common language that is Telugu. She is more passionate about her works. She had a work experience of about three years. She is a hard worker. We met in the preparatory course and eventually we became friends. She goes crazy in all the things she do. After joining the preparatory course also she worked for her company. She does her work on time.
Inchara: Inchara, she is also a friend of mine from the preparatory course. She is crazy about dance. She knows Bharatanatyam, Western. She is interested in golf as well. She loves playing golf and she's crazy about it. She can talk in different languages. She is sociable. She finds dance in every work she do. She is studious. She is honest and funny.
Rupam: Rupam is from Ranchi. She is a national player athlete. She is crazy to become a part of sports club. She shared her journey experience from Ranchi to Trichy. She missed her train by four minutes. Then she booked a flight from Ranchi to Bangalore. From Bangalore to Trichy she boarded a train. From railway station, she boarded a bus and she fell asleep and the bus had crossed IIM Trichy and went fifty kilometre far from IIM Trichy. She realised that asked one couple about the route and the she boarded the bus and came to IIM Trichy.
Which ABG company would you want to work for and why?
Aditya Birla group is an Indian Multinational Company. Its headquarters is located in Mumbai, India. It operates 35 countries and many sub-companies. I would like to work for Ultra tech cement. Why? It's because Ultra tech Cement companies are spread over 5countries and it provides employment for about 14,000 employees. In this company people are most valuable. It provides many opportunities to everyone. Managers are allowed to look after their career moves for their development and organisation development as well. It provides a platform for stakeholders for the addition of value. They listen to the employer and act upon it which is the key differentiator. Aditya Birla group have a continuous focus on learning and development- the Aditya Birla Institute of Management Learning. Being a global player, Ultratech considerate the advantages and challenges of the cultural diversity. They also have women-friendly practices at work. It also provides a balanced environment of fun and work hand in hand for employees and families as well. Finally, Ultra tech Cement passion is to provide a work friendly environment so that the employees could give their best.
This article is written by Banothu Mounika – Class of 2020