Wonderland Of A Wayfarer – Poulami Chowdhury – XAHR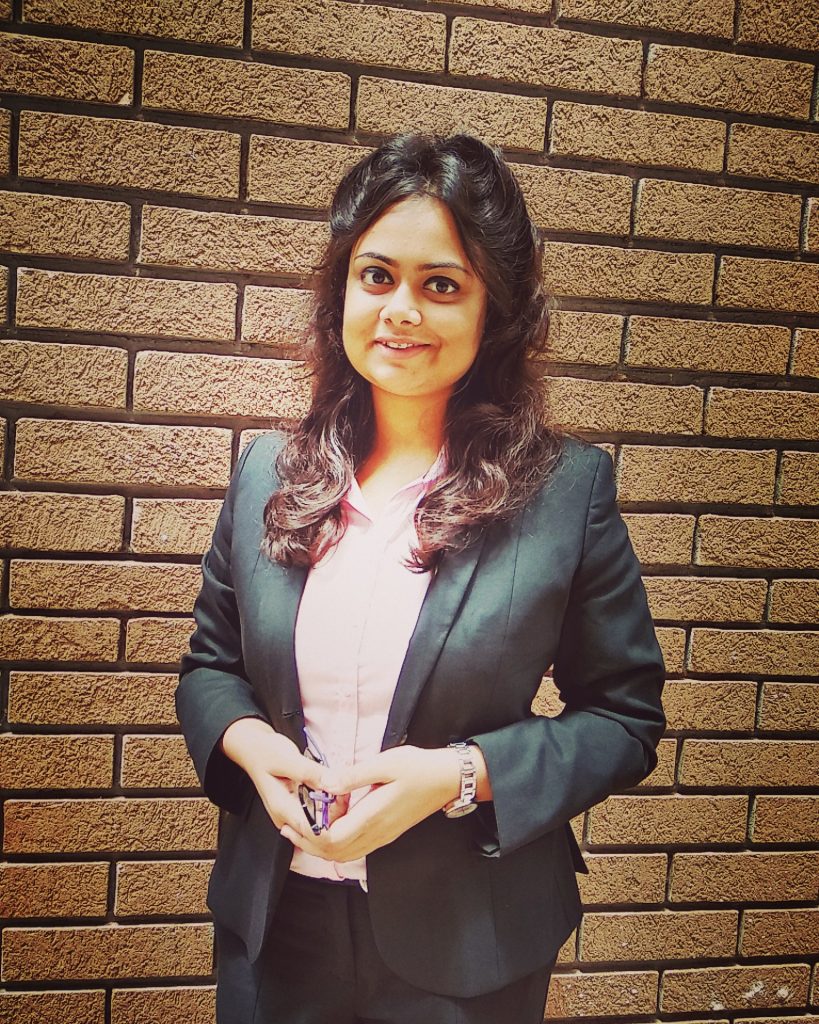 Dear MBA,
I made a wish and you came true. You made me stay awake for countless nights, and when you actually entered my life, it was through the most enchanting way that one could ever think of. I knew that I was coming to one of the premier Business Schools of the nation to intensify my learning of management. Well! Who knew that I was going to step into the most promising and memorable period of my life. Everything that I found here, be it my new friends, my peers who are like a family to me now, my hostel becoming my new home, and me becoming a student again, I owe all this to my MBA life. I relived my childhood when I ran through the corridors of the academic block to enter the class on time, various assignments, home works and presentations, yes, you experience everything here! And what about learning, each day serves me with an absolutely new learning experience.
Not only from books and lectures, but life here itself is a great teacher. When I look around to the people who surround me, each and every one of them contribute to my learning. Hailing from a metro city, I never imagined how simple and beautiful one's life can be while living away from the hustle and bustle of a city and too close to the people of the soil. Being passionate about travelling, I always like to get close to the people, wherever I go, to know the place more closely. I do the same here. The simplicity of the residents adds to the serenity and tranquility of this place. They are careful about nature and do their best to sustain the greenery, do their work with dedication, treat us like family, and always welcome us with a smile on their faces. Frequently, I have to board the train from a junction nearby early in the morning, and the auto bhainas never seem to disappoint this solo traveller from picking me up from the hostel, way before the designated time. And once you ask them about their whereabouts, how they feel about the current weather and the smallest details about their place, they are happy to converse and make you feel comfortable throughout the entire journey. The gardeners are generous enough to share their knowledge about the saplings they are planting, the local priests can engage you with stories of Gods and Goddesses they worship in their land.
Unknowingly, they teach me to be humble, simple and down to earth. These things strengthen my belief, that learning is a continuous process which is not just limited to books. It comes from the practical and real-life struggles of people and being an aspiring Human Resource Manager, my B-School is providing me with enormous opportunities to practice my study on human beings. This is why, my B-School life itself has become a utopia for me, and I love to wander every corner of it to explore more and more, as the days pass by.
– Poulami Chowdhury
MBA-HRM (2018-2020)
Xavier University Bhubaneswar (XUB)
Xavier University Bhubaneswar (XUB) was established in accordance with the Xavier University Act 2013 and was inaugurated on the 7th of July 2014. XUB is India's first digital University and an institution of higher learning for imparting professional and technical education. It is a self-financing institution imparting professional and technical education. XUB has 8 Schools that offer world-class education in different fields. XIMB offers an MBA in Business Management, Global Management and Executive programs. Xavier School of Human Resource Management (XAHR), erstwhile XIMB-HRM, offers the MBA-HRM program. MBA-RM is offered by the Xavier School of Rural Management (XSRM), erstwhile XIMB-RM. MBF- Master of Business Finance is offered by Xavier School of Commerce, MBA-SM by Xavier School of Sustainability (XSoS) and MBA-UMG by Xavier Center of Urban Management and Governance. The Xavier School of Sustainability, Xavier School of Commerce, Xavier Center of Urban Management and Governance, Xavier School of Economics, Xavier School of Computer Science and Engineering, and the Xavier School of Communications offer different postgraduate and undergraduate programs.