A World Of Hope – XIMB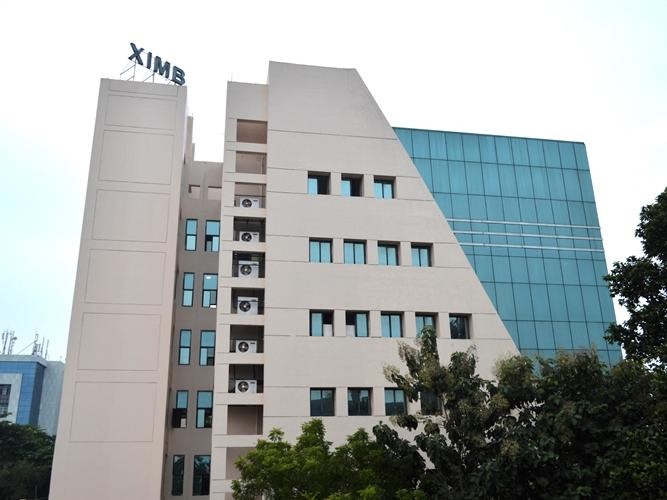 Xavier Institute of Management, Bhubaneswar is established in 1987 under a social contact between the Jesuits in Odisha and the Govt. of Odisha. It is one of the best B School in India and due to its legacy of thirty years, it allure people from diverse background and culture to the campus. It has got best faculties from industry in various streams.
Along with cultural diversity and best faculties, there are plenty of Uniqueness which XIMB possess. Instead of being present in the heart of the city, the twenty acres campus provides you with a peaceful environment to enjoy the nature due presence of flora and fauna in abundance. In monsoon season this place will mesmerise you with its greenery around.
XIMB has a rich senior-junior culture of its own. With the two weeks' time only we have developed a great bonding with our seniors. They provide us that space to be comfortable with them and they have their unique ways to do that. They have become our first point of contact, our first point in any worrying circumstances.
XIMB is a completely student-driven b-school. Here people are encouraged to participate in every possible activities to showcase their talents and improve their personality. There are four core committees, nine functional committees and various interest committees also. Even the placement is also completely student driven.
Last few weeks of life has changed my prospect of looking at things. The environment here is such that despite such a hectic schedule of B School it gives you ample chances to enjoy life in moments. The vibe of XIMB campus is such that it will always inspire you to grow more. It is the World of Hope and Let Down No One!
Which ABG company I would like to work for and Why?
I would like to work for Hindalco Industries Limited. It is one of Asia's biggest producer of primary aluminium. Being a Mechanical Engineer  I always have an inclination towards working in the manufacturing sector and working in Hindalco will give me a chance to explore my skills. More than anything it will give me a chance to contribute something in the manufacturing field where my interest lies.
– Manabesh Meher
BM, 1st year, XIMB