The Worst Part About IIM U Is… – Ayush Bothara, IIM Udaipur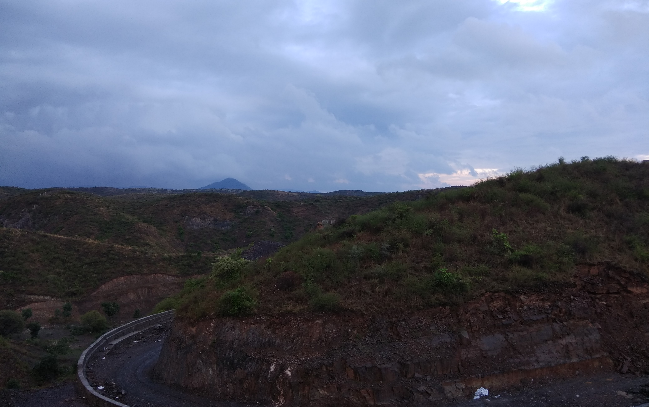 The first day you arrive here on campus, and you have one serious doubt, how do you study at a place so beautiful as this? You reach your room, open your window and see the lush green mountains facing you. You know that it's going to be tough calling it a college or a resort.
But then you see a small booklet about the guidelines and the course requirements. Reading that you realize that the best of minds have set up this institution up from the ground so much so that they can without any alarms trigger 500 people to attend classes at 8.30 AM in the morning. This is cruel. But the cruelty turns out to be a blessing because once the classes start, you absolutely don't know how fast your day ends. (I am now a PGP 2 student, yet I never understand how fast my 9 hours of classes go!)
Next, it comes to the rigour and the discipline that this institution imparts. 100% attendance as mandatory. This habit that we have learnt from here was so bad that we never missed even one day in our internships or might have arrived late to a class. Punctuality could never have been etched so beautifully without uttering a single world.
The next worst thing is freedom and control are given to the students. Who on earth would be punishing enough to hand almost 85% of all institutional activities in the hands of the students? Be it the mess menu to the subjects we study; every responsibility is put on our onus. So much of responsibility? We thought college life was for carefree fun, but these people want to groom and teach you at every step. Every activity that you have been made to do develops you in one way or the another. Seriously? How do we escape from problems now since they have taught you to face them?
Next is the student's attitude that is a big problem here. I seriously do not understand that how can people live on mottos like "What doesn't kill you, makes you stronger!", "Hard work and knowledge building are the basics of success". Adding to that, there is a no plagiarism policy applicable on anything one does. Seriously these guys have no right to be known as normal humans. Come to a class and you know it's a battleground when the discussion starts. What happened to those days when the professor used to just come to class, mumble and go away? I couldn't find any such professor here. All seem to be too approachable and eager to solve your problems.
Now my only problem is after all this transformation that these guys have gone through isn't it fair that these guys remain out of the best companies in the corporate world.  Since all of this was my "worst part", just think what would best be. Or better, take a trip down here to know.
Now coming to Aditya Birla Group choices,
I feel that that for a finance guy like me, Aditya Birla Capital would be a very great place to be to grow and learn. Many of the best performing mutual funds currently in India are a gift of this business house. The sheer scale of transactions and the pioneering into various types of hybrid and traditional funds and instrument usage is commendable and learning from in a company like this will surely develop a person into an industry expert in the long run.