Write A Short Story, Become A Published Author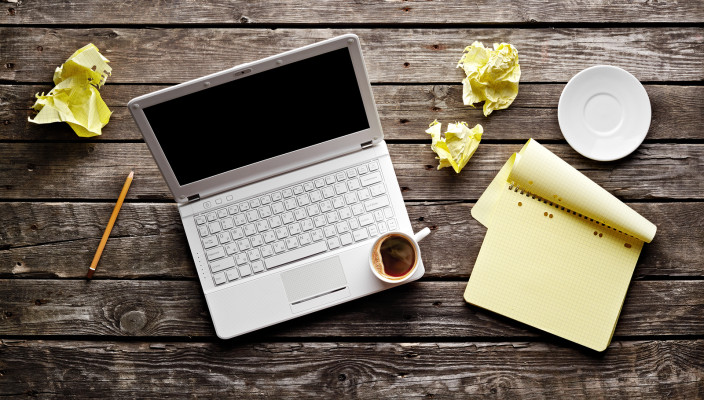 Stop a writer in their tracks, wake them up at 3 AM, or just walk up to one and ask them what their biggest dream is. 9/10 times they would tell you it's having their name printed on the front of a book. The remaining one time they would probably be too sleepy or too much in a hurry to answer you.
As all kinds of writers would very well know, getting published is an accomplishment that few can boast of, and one that can completely change your future. And it's no piece of cake either. It takes a mix of talent, hard-work, dedication, and grabbing an opportunity whenever you see one dancing in front of you (yes, they are that evident).
So tell us, are you an MBA Student who also dreams of being a published author one day? Or are you an MBA alumnus, working in the corporate world, looking for a fresh challenge?
We, at InsideIIM, are giving all MBA Students and Alumni a chance to realise these dreams and fulfil their potential. Here's your when-opportunity-knocks-answer-the-door moment.
The InsideIIM team will be putting together a book of short stories collected from InsideIIM's vast reader base. This comes after we felt the need to make getting published simpler for the b-school community.
What is the book about, exactly?
The book will be a compilation of short stories collected from across b-school campuses in India. Eligibility for entering is that you have to be either currently studying in an Indian b-school or have studied in one in the past. We will be publishing the top 20-25 stories as an e-book available on insideIIM.com, as well as a hard-copy that would be available for purchase online.
The stories can be fictional, actual instances, or a mix of both that take place on a b-school campus or related to it.
The story that you submit must be more than 2000 words for it to be considered. Only original entries will be accepted i.e., those which haven't been posted on any other platform till now. Plagiarised entries will be immediately disqualified from the contest.
So what do you need to do to enter?
First, you need to fill this form to register. Register immediately so we can help your story-writing process with ideas, thought-instigators and faster updates.
Once you have filled the form, you can send your entries to ayana@insideiim.com with a picture of you on campus and a brief bio. Please keep in mind that you have to be the sole author of the story. Co-authorship is not allowed for this contest. The story should either be in English or Hinglish. No regional languages are allowed.
Who is eligible to participate?
The contest is only open to b-school students and alumni of b-schools.
What is on offer if your story is selected?
 Apart from being a published, authors of the selected entries will get a cash prize Rs 5,000, plus Kredits worth Rs 5,000 to take online courses on Konversations.com.
Wait. There's more.
Authors of all selected stories will undergo online and offline training on creative writing and getting published, over the course of 2 weeks, making it a unique opportunity to combine 3 exciting benefits – making money, getting published and getting trained on the job.
What are the deadlines?
You can send in your entries until 4th February 2018, 11:59 pm. (You can fill the form first and send the entries later).
Result Date: To Be Announced.
The e-book will be released by April 2018.
There are no restrictions on what you can write about; from a suspense-filled crime thriller to a tear-jerking heartbreak story.
Thomas J. Peters has said, 'If a window of opportunity appears, don't pull down the shade.'
Your window is here. You have the choice to either open it to a world of new possibilities or pull down the shade, only to never pull it up again.
Have more questions regarding this? Email us at:
Nidhi at nidhi.malkan@insideiim.com.
Chirag at chirag.shukla@insideiim.com.