I Have X% In 10th, Y% In 12th, Z% In Grad, Will I Get Calls? – The Quintessential Question Answered
Ever since I started my CAT preparation, I've been bombarded with a lot of questions. The most frequently asked question was this. People are curious if they'll get IIM calls or not. And no matter how many answers they read, they're never satisfied. The bottom-line is, if you don't have a 9/9/9 or 9/9/8, you'll have to compensate for that in some way or the other. Either by work-ex or by scoring high percentile. And there are a few colleges which don't consider marks or purane paap as people call it but they are a few only.
Secondly, criteria of IIMs changes every year and every IIM has distinct criteria for the selection of candidates. So no one can completely be sure what kind of profile would get in. All people can tell you are their assumptions based on previous experiences.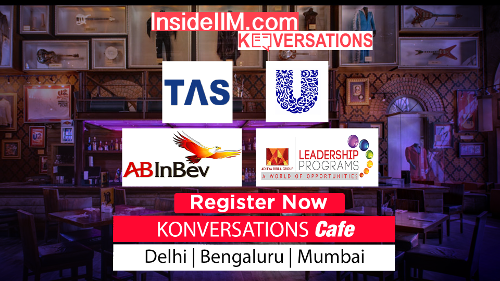 Now, if you don't have a 9/9/9 or 9/9/8, then should you prepare?
Absolutely. Just because you've scored low once, doesn't mean you give up on your MBA dream. Getting a call and getting an admission are two different things. Every year IIM A rejects a few 100 percentilers with impeccable profiles and every year someone with an average profile gets through to premier colleges because he/she didn't lose hope.
The next question people ask is, how much should I score to get into a particular college?
I've never understood the importance of this question. Suppose you require 99.6 percentile to get a call from FMS. Would you aim for 99.6 percentile? Would you prepare specifically for 99.6 percentile? No, you can't. Rather push yourself as much as you can and hope for the best.
CAT is about 100 days from now. This time is not to lose hope but to direct all your efforts towards cracking CAT this year. While I was writing CAT'16 I panicked during the LRDI section. I wasn't able to solve the questions and suddenly I started thinking if I could do it or not. Then and there I decided that I should schedule my panic session 2 hours later and I immersed myself in the paper. And that worked. You too should leave all your questions and worries behind and start your preparations with full acceleration.
Bhagwad Gita says, "Karmanye vaadhikaraste, maa faleshu kadachan"  which means stop thinking about consequences and direct all your efforts towards doing your karma. Towards doing justice to what's expected of you. Enjoy this preparation because this time is not coming back. And you'll be amazed at what you have accomplished. Stop thinking and start doing. A b-school is waiting for you on the other end. All the best.