XAHR: An Inspiring Future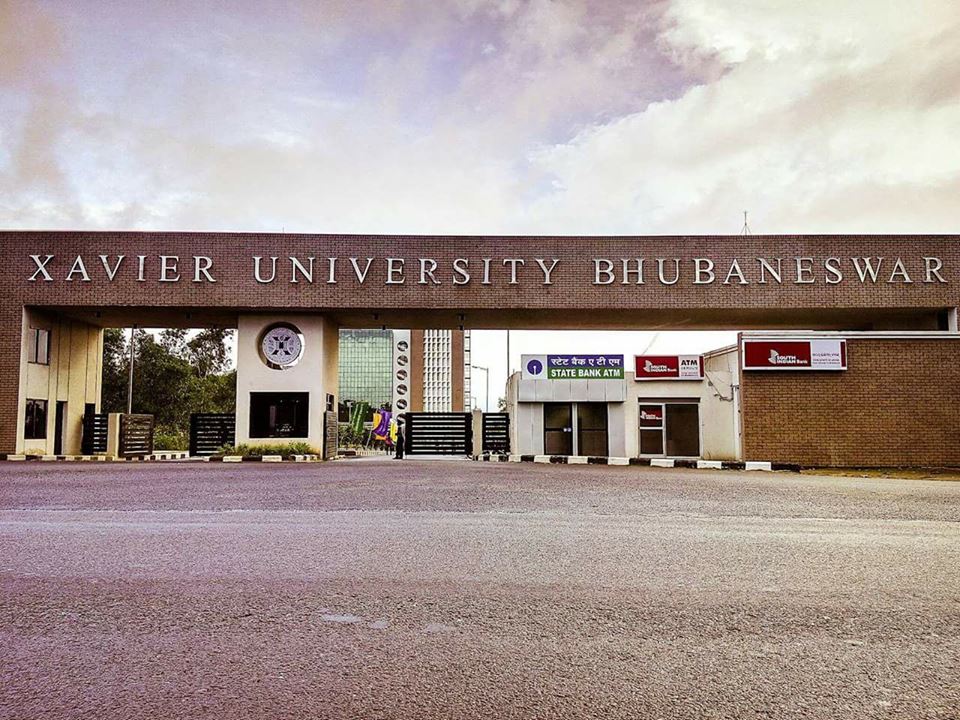 While working my way into a never-ending world of corporates and businesses, I dawned upon the importance of value addition to an organization by its people. Moving beyond the urgency of revenue generation in a business, I realized that effective employee engagement practices are the need of the hour. I, then, decided on the course to pursue Human Resource Management in one of the top institutes offering the same in India. And I was ecstatic upon my selection into HRM program in Xavier School of Human Resource Management under Xavier University, Bhubaneswar. I was brimming with enthusiasm to start my "Suited-up" life!
What makes my campus unique?
On my first day on the campus, I was welcomed with a "home away from home" vibe emanating from the Chapel situated near the main gate. It was a hot windy day and I spotted a tiny bird perched on the top of the Holy Cross above the chapel. It felt as if it's a sign that is asking me to brave my way into realizing my goals with an unwavering faith in the Supreme. My eyes, being blessed with the sight and aesthetics of a seasoned photographer, immediately observed the magnetic tranquillity of its green surroundings. Nothing went amiss, whether it's the honeybees swarming over their hive, a rustic man walking towards an ongoing construction site, mess workers chitchatting among themselves, or an ethereally scenic skyline. Hustling 24X7 faces beaming with life and vigor, never-ending deadlines and nonetheless, the zealous committee-meetings are a few to be named from the infinite "behind-the-scenes" of this thriving B-school hamlet!
So, what makes XAHR unique is the resilient spirit it offers to us, the freshmen. I am proud to be a part of its vision of "inspiring future"
Which ABG company would I like to work for?
Aditya Birla Retail Limited believes in "Quality 1 st " and always strives to be a pioneer of quality products and processes. Thriving for evermore growth, the retail body focuses on reaching more and more customers through an active and well-planned penetration in the market. Customer- orientation and quality-adherence are exactly what signifies my personal values. Following the best of industry practices with an aim to unlock the full potential of employees, accompanied with numerous learning institutes and initiatives such as Gyanodaya, Aarohan etc, is the organization's key factor which inspires me to join the lineage of its valuable employees.
Swetashree Sahoo
MBA-HRM, 1st year
XAHR-XUB