XAHR: A Tucked Away Gem
Every MBA aspirant begins with his/her B School journey with equal parts of enthusiasm and anxiety, and I, most certainly, was not an exception. After an entire year of a roller coaster ride, there I was, standing right in front of the place I was going to call home for the next two years, on a Monday morning that did not seem to be so blue. Having lived in Delhi all my life, I was initially a bit jittery about shifting base to Bhubaneswar. However, I knew I had made the right choice the moment I set foot on the campus. I was completely taken by the quaint tranquility of this place. However, it was just a matter of time before I discovered the sheer madness hidden behind that calm.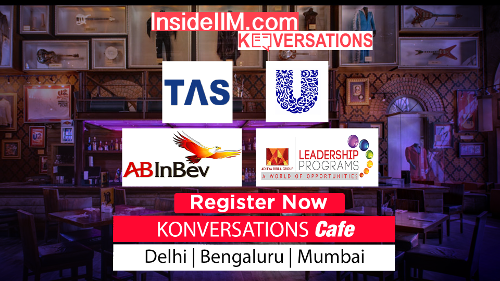 After a "relatively" relaxed first week, we were introduced to the "real MBA" in the second week. Sleepless nights, innumerable assignments, batch meets case studies, quizzes, all of it and much more. Although there have been times that I have been a little too perplexed to wrap my head around all that has been going down at such a rapid phase, for most parts of it, it has been an incredible journey so far.
In the midst of all of this, I have found solace in all the beautiful things this place has to offer. For starters, a talented and lively bunch of batch mates, warm seniors and supportive professors. Not to forget, the evening ritual of having coffee under the sultry yet breezy skies of Bhubaneswar, that sets everything right and prepares us well before we delve deep into another set of case studies for the night.
I would want to work for Aditya Birla Fashion and Retail Ltd (ABFRL) as the entire retail sector is remarkably dynamic as well as competitive in nature. There are no set rules in this industry and it is permeable to new ideas. The ever-so-changing ABFRL offers boundless opportunities in terms of learning and overall development. I would like to learn how has ABFRL created and sustained its unique brand image among customers and provided an amicable working environment to its employees. Also, I would like to gain an understanding of the strategy it has employed to grow leaps and bounds in such a highly competitive market.
Neeti Maitrey
MBA-HRM, 1st year
XAHR-XUB