XIMB Interview Experience – 2018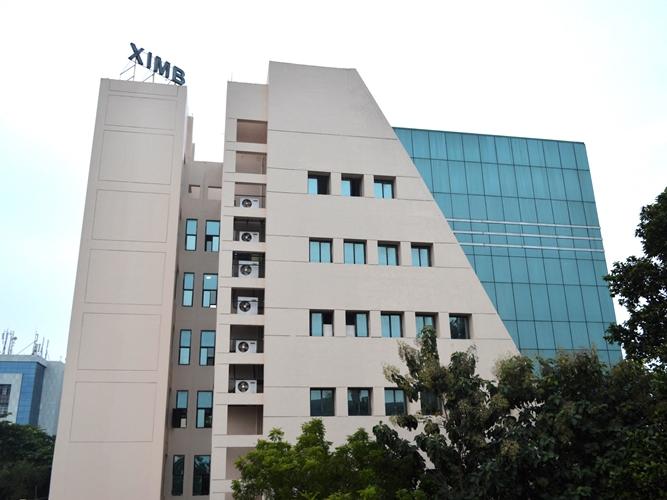 MBA – BM GD/PI Experience
12th March 2018
Kenilworth Hotel, Kolkata
Time – 10:00 AM
GD Topic – "Should mobile phones be banned inside classrooms."
GD/WAT ROUND
We were a total of 8 members. Each of us was offered a paper to write down our thoughts. The discussion was planned for 8 minutes. Subsequent to that, 2 minutes for conclusion & 5 minutes for writing the summary for the discussion.
Overall, the discussion was a healthy one. Everyone shared valid points, including me. Though I deliberately didn't take the initiative, I was able to contribute to the discussion in a positive manner. The panel was kind enough to intervene and offered a chance to those who were unable to speak or participate. It wasn't a mess at all (Thank God!!). The panel gave 2 minutes to everyone to conclude the discussion.
Immediately, we were asked to write a summary on the back of the page provided to us. The panel collected our papers and told us to wait outside for the next round.
INTERVIEW ROUND
3 member panel, Let's say A, B & C. All were in their 40s…I guess
I entered, greeted and was offered a seat. The panel seemed cheerful and happy. I don't know why.
B: Tell me about yourself.
Reply: Gave my prepared answer.
B: What is the meaning of your name?
Reply: Told… also mentioned how my name is commonly used in most Bollywood songs. (tried to amuse them, luckily I succeeded)
B: Tell me about my work experience.
Reply: AHHH…Showtime now.
Explained about my work experience, technology, sector. Elucidated about my role, told them about the projects I have worked (I have worked for Kingdom Tower Project, Jeddah. It's gonna be world's highest building soon, surpassing Burj-al-Khalifa.)
The panel was impressed as they nodded positively.
C: Explain "Sustainability".
Reply: Though poorly managed to give a good explanation, but was able to give a good example related to work experience.
C: Tell me about your family.
Reply: Told
C: Explain PNB Scam.
Reply: Explained it…(It was a hot topic then)
C: Explain "Why PWC banned from auditing for 2 years".
Reply: Explained it..in relation to Satyam Case
C: What do know about "Lanjigarh"?
Reply: Told ….It is a mineral-rich area in the Kalahandi district of Odisha & also explained about Vedanta Aluminium Plant issue.
C: Explain "POSCO issue" in Odisha
Reply: Explained in detail
A: What is more important " Role of Job or Salary of Job"
Reply: Answered.
A: Name 5 sanctuaries of Odisha, 5 Rivers of Odisha
Reply: Named it ..(I'm good with Geography)
A: Draw the map of India & point out your current location
Reply: Did it…
A: Why MBA & why XIMB?
Reply: Gave my prepared answer …though I fumbled here a bit.
A: Why low grades, a year gap?
Reply: Gave my carefully prepared answer.
A: How important is MBA for you right now?
Reply: Again gave a carefully prepared answer after a lot of self-introspection.
Explained about my future goals & how MBA will help me to achieve them.
The panel finally stopped, & here comes the end of this pretty long interview.
I thanked them with a smile and left the room with mixed emotions.
Verdict: Converted
I'll share few things which worked in my favour, which may or may not work for you.
Marketing yourself well, stressing on the strong points and diverting the weak points in your profile.
A good knowledge of current affairs & general knowledge.
Careful selection of words + good command over your language.
Accept your mistakes or failures, at the same time state what you learned out of it. Don't try to justify your mistakes, it may backfire.
Be authentic, original, energetic & try to maintain healthy eye-contact.
Smile when you answer. Trust me, it works.