XInternship At SPI – Rishabh Maheshwari, XIMB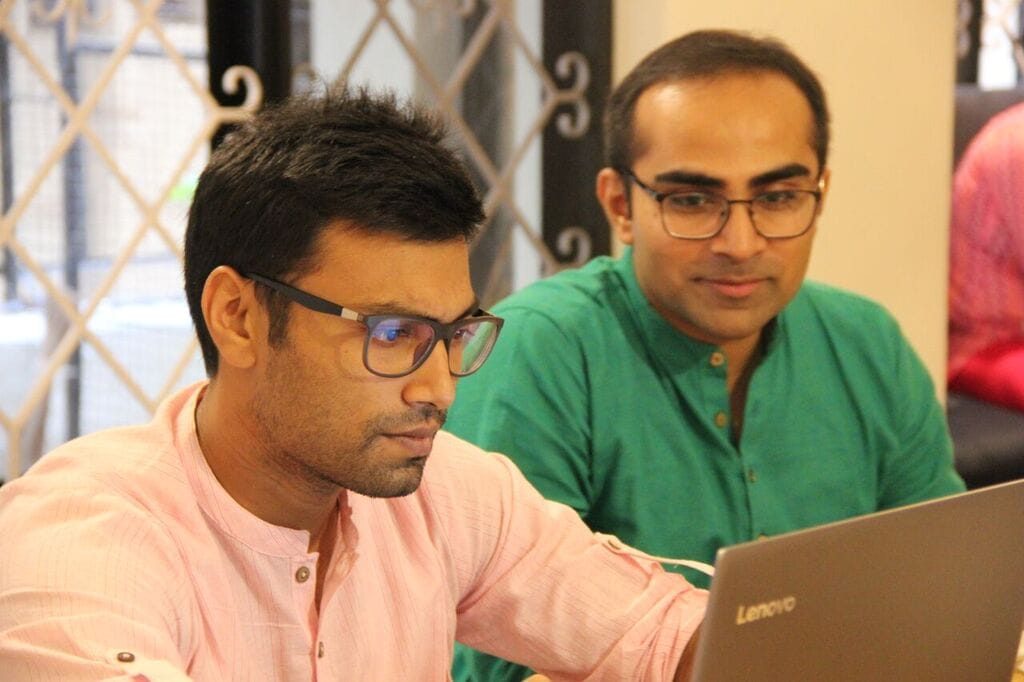 Always thinking out of the box and looking out for passionate people to join their organization, the process that we went through for our selection was definitely something which we had not expected. After 3 days of interesting yet mind-boggling activities, which were fun, while at the same time made us think about the intricacies of business, I was very lucky to be selected as one, to intern with them.
The three days of Induction program, "Osmosis" was one of a kind. Getting to know about SPI and its journey, about the Industry stalwarts who made it possible, about the iconic SPI Cinemas and learning about the core values of SPI Incubator in the fun, activity-based sessions, we all had a great time, and in the process got to know about our fellow interns too!
Three things that make it the kind of place it is: Its culture, its people, and the work.
Workspace Goals (Literally!)
Speaking of culture, CEO Ms. Nisha Misra had made sure, while SPI Incubator was in the cradle, that the founding members sat for a whole week to define what culture they want for the workplace which defines and symbolizes clearly what the company stands for. The result of which is an office which you'll find cosier than your home. You have to leave your footwear outside as people consider work as worship. There is a kitchen which is loaded with healthy snacks, where you can go anytime and help yourself with a cup of coffee, tea or sandwich when you get exhausted with work.
Being a startup at heart, people here work like crazy, but they never fail to explore the fun side through mandatory team building activities every week, a short game of monopoly, carom, or Jenga. What strikes the most is the kind of independence and trust shown towards the employees. The employees get involved in sorts of stuff, from designing the office to managing their own projects. As it is said, everything comes for a price, yes, you have to pay the price if you break the rules of the office. The rules are pretty simple – do not waste food, keep surroundings clean, do not be late to office, switch off the lights and fans when not required and many more. Break a rule and the assigned cop will cut you a ticket of 50 bucks!
Initiators and Innovators!
SPI Incubator has the most amazing people you will ever come across!  An avid reader who is also a chess champion and has a penchant for encrypted messages, a marathon runner who cracks the most amazing and witty poor jokes, a lady who loves riding bikes, sings, dances, plays music and can give you a solid karate kick, the company boasts of fitness enthusiasts and amateur astronomers as well. They are the face of SPI Incubator and make the company what it is but more than that, they are a big fat family and they do not fall short to shower their love to the interns who join the company as well!
Work, Work and Work! 
SPI Incubator works on socially relevant projects in diverse fields such as housing, education, recruitment, food etc. They aim to bring a change to the world through collaborative effort based on disruptive technologies such as First Principle Thinking, Human Centred Design, and Exponential Organization. People at SPI Incubator study the personality of each and every individual carefully and then assign them the projects.
Coming to my contribution, I was a part of the recruitment project of the company called Project Delta. I worked mainly in business development i.e. getting clients onboard. This helped me break my shell and become a more confident individual,  applying concepts like design thinking, by putting yourself in customer's shoes and pitching them ideas was a major learning. Moreover, the brainstorming, ideation, and strategizing sessions helped in getting the best out of me.
As the two months came to an end, I cursed myself for booking my return tickets so early. The best part of the journey at SPI was that people trust you and will give you loads of work but they will also ensure that you do not get burned out in the process. They make sure that you don't get bored in your work, you have mentors, buddies, guides who you can speak to regarding work both on and off the record.
The company is full of great ideas, great people and probably the best environment an intern can ask to work in!
————
About the Author:
Rishabh Maheshwari
Class of 2019
Xavier Institute of Management, Bhubaneswar
Xavier Institute of Management Bhubaneswar
Xavier Institute of Management, Bhubhaneswar is one of the most coveted B-schools in India. Established in the year 1987, XIMB is known for quality education in the field of Management and creation of future entrepreneurs. XIMB offers to its students three prestigious programmes; Business Management, Global MBA and Executive-MBA. 30 years and still going strong, XIMB strives to achieve its mission of making managers with a human face.