An XLer on Xchange – Madhumita's Diary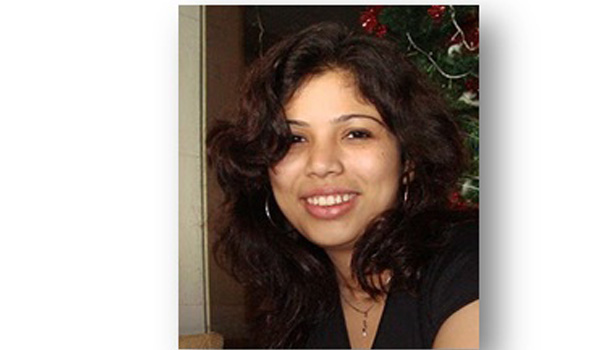 It was the 26th of August 2012 when I left XLRI Jamshedpur to start on a new adventure- the exchange program to the Darden School of Business, University of Virginia in the United States of America. After a torrid 3 days of end semester examinations (My exams had to be expedited by my professors at XLRI since the Darden term started earlier. So I gave 2 exams a day with the last two being on 26th!) I was off. My flight was to leave from Kolkata at 4:00am on 28th morning, which gave me one day to shop and pack for the trip. 27th August went away in a rush with me & my parents scouring the city of Kolkata for all the things that I had put down on my list of "Essential things to take to the US"(Yes, I am a list maker, who loves checking things off on her list on every important occasion!). Since this was my first trip to the US I had called up friends/relatives in the US asking them about their suggestions and accordingly ended up with a pretty long list. Once all that was done, my mother cooked me a wonderful meal with all my favourite stuff(since shone meye i.e me was not going to get a proper home-cooked meal in 4 months in unknown terrains!)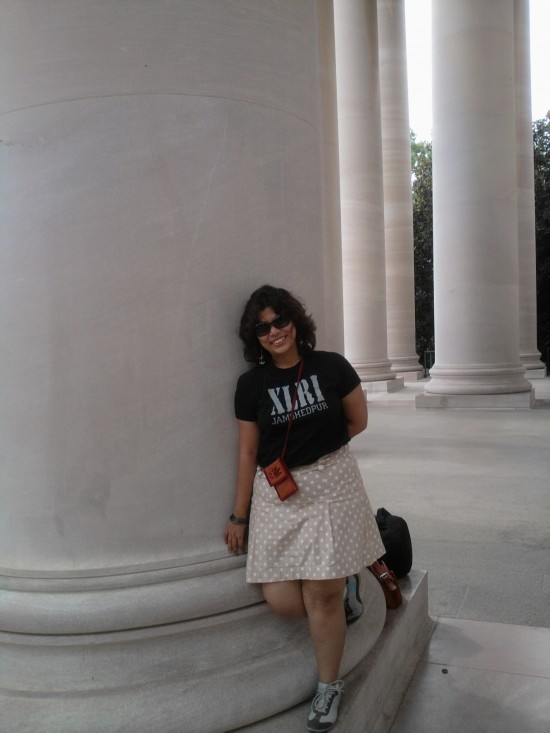 We left for the airport at 12:30am & for the first time I entered the Kolkata International airport & not my usual destination of the domestic airport. After goodbyes at the gate, with my father giving last minute advices on how not to get lost and how to always take my meals on time & ma being a little emotional, I went towards the boarding pass counter. Customs check was pretty smooth with the guy in the counter asking me the usual "why US?" question and then letting me through. By the time security check was completed, I had befriended two girls who were on their way to Paris. At this moment, I should mention that my journey to US was to have 3 stops- at Doha, then at Washington & finally at Charlottesville which was my destination. These two girls were going to Paris via Doha & gave me tit-bits on all that could go wrong in such a journey! So much so that when it was finally time to board the flight, I was petrified. I started thinking of all that could go wrong starting with- I was alone on an international journey, what if I got stranded in Doha, with my Washington flight having left already or what if the airliner lost all my luggage, or what if the US immigration authorities did not allow me to enter! At that moment I wanted to run back to my parents and cancel the whole thing. Then common sense kicked in reminding me that I was a fairly intelligent girl who had wanted this trip pretty badly & was the only one who had been selected out of 240 others to represent XLRI in Darden. Hence I was capable enough to handle whatever came, if it did! With my new found confidence I boarded my flight, reached my seat, asked for a blanket from the airhostess & went off to sleep. By the times my eyes opened, we were descending into Doha!
Doha International airport is very shiny and pretty and the little of Doha that I saw on my bus-ride from the airplane to the airport gave indications of an affluent city. I was on time for my next flight(I thanked god mentally for that!) and the next leg of my journey was luxurious and uneventful. I reached Dulles international airport at 4:00pm on 28th (though I did not feel the time lag) and went in for the immigration check. The line at the immigration centre was so large, it reminded me of the lines to Puja pandels during Durga Puja in Kolkata! We were made to sign two forms including the customs declaration form. The whole process took around 45 minutes but finally I was done & that was when it hit me- I was on US soil! The walk from the Dulles international airport to the domestic airport is a journey in itself. I had to board a shuttle which took me part of the way & then had to walk for quite a long while to reach the domestic airport location for my flight to Charlottesville. This was a United Airlines flight and was a really tiny plane with each row having only four seats. It almost seemed like a minibus! I finally reached Charlottesville at 10:00pm at night. Here I was met by a Darden student (who had offered to pick me up when he came to know that I would be coming to his college on exchange).He showed me a bit of Charlottesville (letting me breathe in the air of a cool Charlottesville night!) & took me to my apartment. At this time, all that I could see of Charlottesville was dark, very wide roads and houses which seemed right out of Desperate Housewives, with picket fences and shingled roofs! My roommate, another exchange student from HEC Paris was already at the apartment when I reached & she had opened up a bottle of wine to greet me. We toasted our arrival to this place and she showed me around the apartment. It all seemed dreamy, the house being so pretty with a fire-place & beautiful paintings and me having made it to my destination in one piece! I went off to a peaceful sleep, with the promise of new adventures the next day.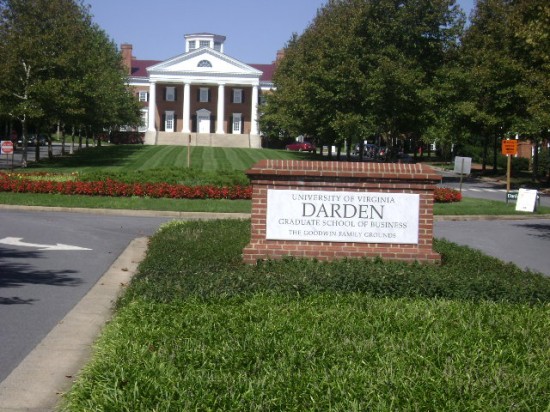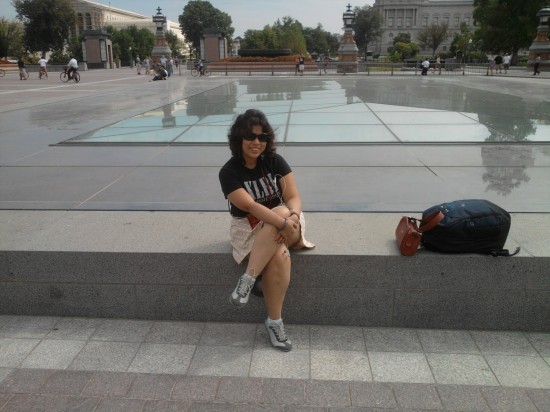 In her next post, Madhumita will describe her first month at Darden!
About Me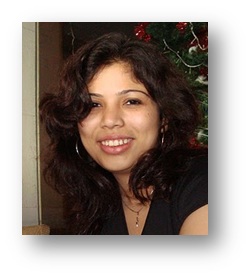 I am a Bengali whose home is in Anand, Gujarat. I did my engineering from NIT Surat and then worked for two years in the R&D wind of Avaya Telecommunication in Pune. I am currently pursuing my MBA in HR from XLRI. I did my summer internship in TAS and am currently on exchange to Darden School of Business, University of Virginia, USA. My hobbies are reading fiction, cooking and public speaking. I am a classically trained singer and have a senior diploma in painting.
You may be interested in : Student Exchange – A primer on top business schools in India
Know everything about Student Exchange here
Read everything about XLRI here