Aishwarya Rani's 3 Year Journey To XLRI Jamshedpur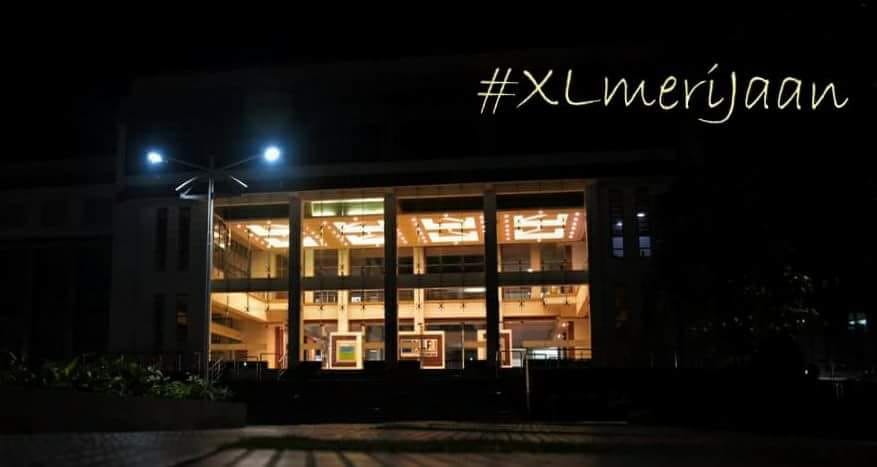 As the old adage goes: "If at first, you don't succeed, Try Try again"
This is probably one of the first rhymes that schools teach you when you are sane enough to understand success and failure.
But what if I were to tell you that this entire concept is a myth. What if I tell you that there is a law of reverse effect existing in this universe, owing to which all will-driven conscious attempts to change something, get ferociously resisted by your subconscious (which by the way is actually trying to protect you from that change). In a way: "The harder you try, the harder it gets!!"
Sounds fatuous? Relax! Was just trying to freak you out a bit :p
With CAT's notification already out and other entrances lined up, I know how you would be hopping around all MBA Social platforms, reading articles, trying to draw parallels from people's "finally happy ending stories", hoping to write one yourself next year.
Well, I was doing the same thing 3 years ago.
Being the daughter of an HR manager and having those bulky labour law books stacked beside my bookshelf (that seemed octogenarian to my little colourful story booklets), I always knew I had a calling for HR. And when you think of an MBA in HRM-XLRI is the sanctum of the holy shrines!
My goal had thus been pretty clear. I had to anyhow make it to the hallowed corridors of this institute. So the trial starts and my entire preparation was aimed at just this particular exam called XAT (The Xavier Aptitude Test) – the only ticket to my dream institute.
I began in the fifth semester of my college. I had even got a paid six-month summer internship in a coveted electronics company. My spirits were high!
However, by the time I realised that my strategy was wrong, I was caught in a loop. My internship was in Greater Noida, my coaching in North Campus, my home in Gurgaon and my college in Faridabad. So basically I was juggling between yellow, blue and purple metro lines. And anyone who has travelled in Delhi metro would understand the pain of this travel. I had hardly any time left to myself.
But I was trying very hard, to an extent that I had almost become desperate. While putting day & night into preparation, extracting whatever time I could, from a 9 to 5 internship, XLRI had not just remained a dream now. It had slowly become a fetish for me, a part of my ego that I had to anyhow to satisfy.
I was pretty happy with my preparation. I was confident to make it through. So much so that I would stalk the FB profiles of current XLRI students, trying to get a taste of life at this place, imagining how I had always been a nocturnal person and how life would be a magical ride once I get there.
So while seeing dreams is good, getting engrossed in them to an extent that you lose sight of reality can turn out to be a  real bummer.
The result came. I had missed the cut off by one mark.
I was shattered beyond repair.
By the time I gave another attempt, I had solved so many booklets that there was a paucity of new decision making questions for me to actually think of answers to. I had them all by heart!
With so much prep already and very little motivation left, I appeared again. I cleared the cut off this time, but it could only get me a seat in a Grade B college.
I had given up by now.
Moving forward to the year 2017 and XLRI had become the moon I could never reach. It just seemed too far!
I had given up and settled in TCS. I had accepted this to be my destiny.
However, every now & then a thought would clinch me, did I come this far to only come this far? (I use a lot of adages, don't I  :p)
But those were only thoughts in my head that would come to me before sleep and dwindle by the time I got up. For me to actually get back in action, I needed something that could ignite my cold soul.
Just then an old spark flashed in front of my eyes –  It was 'D', my best friend.
You know how sometimes in life people tell you that in order to be successful, you need to disappear for a while. But I had another reason for keeping a low profile. I had started to despise my own self, to an extent that I didn't want to be seen.
This guy made me realize that life was bigger than the silly obsession in my head. It was not the end of the world. So despite being an utter pragmatic soul and even looking at the kind of failure I had been, he never asked me to give up on XL. He just told me to stop trying so hard.
And that was it. My Hallelujah moment had already arrived. I complied by his words and relaxed.
Everything else that followed happened at its own pace.
The year is 2018 and I'm sitting in room no. S/5/8 of the Fr. McGrath Residence.
I can say with conviction that the law of Reverse Effect has finally been nullified.
What's Fr Mc Grath Residence? Most of you might have taken the right guess.
Others please Ask Google baba!
And what's with this law? Remember reading the 7th line? Read it again
 :p
Aishwarya Rani
A vivified spirit with an absolutely outlandish perspective..I'm a die-hard optimistic soul with a belief that I AM going to succeed just because I am crazy enough to think I CAN..Writing is not my forte,spreading sunshine Is!! As of this platform,I pen down my thoughts either when I am extremely HAPPIEE or acutely downhearted...So if you too have that loony streak in you...Feel free to indulge ;)