Xpressions – Annual Management Cultural Fest Of XIMB!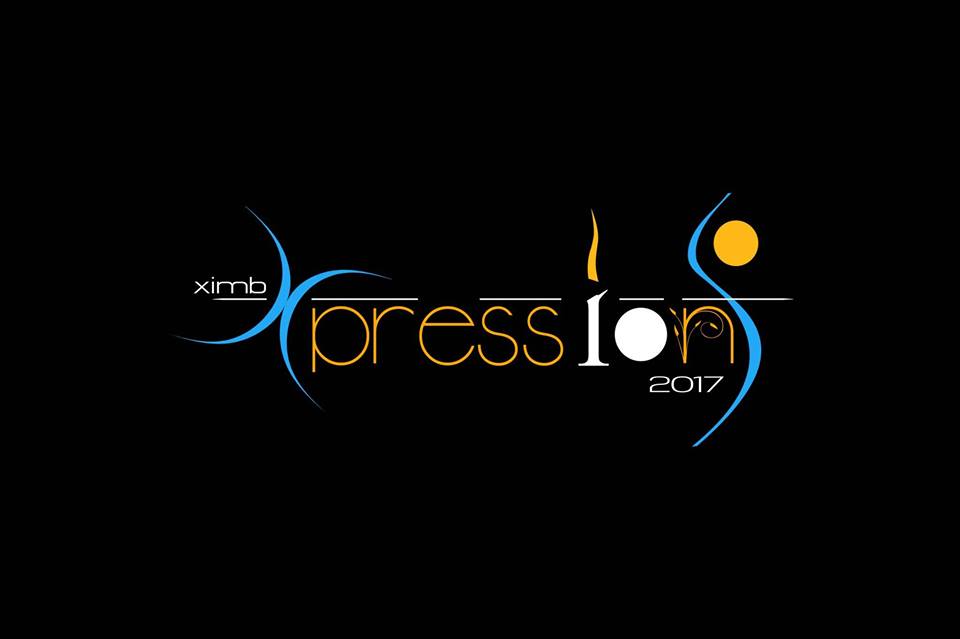 Xpressions, the biggest Management-Cultural fest in Eastern India is a three-day extravaganza which is scheduled to take place from 10th to 12th November 2017. This year marks the 20th year of this legacy which started in 1998 with an aim to provide participants with a cultural and managerial platform to showcase and explore their skills and talents through various competitions, business simulation games and cultural events.
This mega event is an amalgamation of over 3 months of planning and efforts of all students at XIMB which starts with a spectacular launch by Xpressions Steering Committee (Xstec). Every year the countdown to Xpressions starts exactly 100 days before the festival with the Lanciare quiz by Xquizzite, the Quizzing committee of XIMB.
Business Simulation Events such as Gladiator, Helios, Skill City, Spardha and Kurukshetra are organized by the gaming committees. These committees are almost decades old and hold a legacy to remember. Students, as well as alumni, look forward to these games every year.
Apart from these events, Xpressions also hosts competitions like EnigmaX – An Online Treasure Hunt Competition exclusively for XIMB Alumni, Thirkan – Group Dancing Competition, Aaghaz – The Street Play Competition, Foot of Fury – Human Foosball competition, Carnival De Vogue – The Fashion Show event, Model United Nations, Big Xpressions – The RJ Hunt Competition, Goonj – The Singing Competition and Decibelz – War of the Bandz. Enthusiastic students from over 100 colleges participate each year in these competitions, and this year it is not going to be any less. These events provide the aspiring managers with an opportunity to blend innovation, creativity and skills to solve problems in real life scenarios. The Cultural events help the participants to explore their artistic and creative side.
Case in Point- The National Level HR Case study competition by XIMAHR, Case Connect – The National Level Case Study based competition and Parikrama – The National Level Online Treasure Hunt competition,
by XSYS, Maven – The National Level Case Study Competition by CONSTRAT, Trade Wars – The Online Trading Simulation competition by XFIN, MPower – The National Level Case Study based Competition by MAXIM and Urbaniac- Business Model competition by HabituX are some of the flagship events organized by the functional committees of XIMB-XUB.
Events like X-Athon'17, a 10k marathon where people ran for the cause of promoting a healthier lifestyle and X-Enable'17, a sports event for specially-abled children were organised as a prelude to Xpressions'17 by the Sports Committee and Social Responsibility Cell of XIMB-XUB respectively. Apart from creating awareness these events also raised funds for a social cause.
This year XIMB-XUB looks forward to an enthralling performance by Farhan Akhtar on the most awaited celebrity night of Xpressions'17- Celeblitz. With only a few days left for Xpressions'17, the campus is buzzing with excitement and anticipation to kick-start this annual gala.
For more information and registration please check https://www.ximbxpressions.com/registrations.
Xavier Institute of Management Bhubaneswar
Xavier Institute of Management, Bhubhaneswar is one of the most coveted B-schools in India. Established in the year 1987, XIMB is known for quality education in the field of Management and creation of future entrepreneurs. XIMB offers to its students three prestigious programmes; Business Management, Global MBA and Executive-MBA. 30 years and still going strong, XIMB strives to achieve its mission of making managers with a human face.