Ye Hai Mera MDI Aur Main Hu Yahan Ka – Jaykant Shikra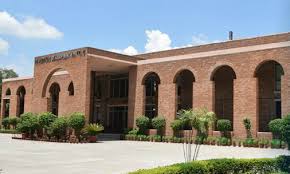 12th of June was the day when I first stepped into the campus of Management Development Institute, Gurgaon. My undergraduate college was merely a tall, glass building, so the sheer size of the campus left me in awe. But the first two days weren't that pleasant as I struggled in the heat, running around to get myself a cooler- an essential component for a good night's sleep. Then finally starts our induction week – mere trailer of what a b-school has in store for you. We cursed the heat, the mandatory closed-neck formal dress code, student council members for the late night sessions, we could just not understand what was happening and why our seniors were so indifferent towards us. We were yelled at for every little thing we would do out of curiosity to explore the campus. In my case, it was because we were sitting in the football field with some friends. But then after a long treacherous week the mystery unfolded and we were welcomed or as they say inducted with an awesome fresher's party.
All this while we were so eager to meet and talk to our seniors but couldn't but now the tables have turned.  2 weeks into the college we get a task to sell our seniors. Each one of us was allotted 3 seniors with whom we weren't allowed to talk but instead, we had to approach their friends to fetch the candid details about them. Once the data is collected we had to associate them with a product and sell them through a PowerPoint Presentation. So now people who wanted to interact with maybe one or two seniors before have to hunt the campus for god knows how many seniors to get the details they desire for. This was one unique experience that I had after coming to MDI more so because I am an introvert and it took a lot of effort to approach people I barely know. We got to know some very funny secrets about our beloved seniors which were at the same time uncomfortable for us to go all crazy and frame them as whatever products our hearts want them to be. Fortunately, the people I got were normal people with basic needs like sleeping as much as they can, eating out every chance they get and occasionally going out for fun. One of them has secluded himself from the social media world and was nowhere to be found – hunting details about him was really a tough job and the other one was not very pleased with the details his friends shared. Well, as they say, you cannot make everyone happy as long as u don't sell ice-cream. But this was one unique experience that I had in the campus so far where we got to have some fun at the expense of our senior batch. The experience so far has been a roller-coaster ride. Life changes here at the blink of an eye and now that I am here finally I got to know why people used to say that Mandevians hardly sleep. So here I am waiting for the awesomeness that the next two years are yet to bring in my life.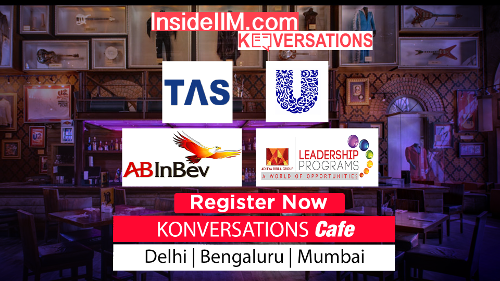 I am thankful to ABG for letting me share my experience through this article. ABG being a regular recruiter at MDI, I would be grateful if I manage to bag an opportunity to work in their fashion division, Aditya Birla Group Retail Ltd. I want to work for companies that are involved in grooming people to be it through fashion or through cosmetics. Although it might sound shallow on the face of it we cannot deny the fact that when you look good you feel good and confident. We don't realize how much positivity it brings within us when we learn to admire ourselves. Therefore I want to set out on my mission to groom people by understanding their needs and wants and making them feel good about themselves.