Yet Another B-School Love Story – The Fear Of Rejection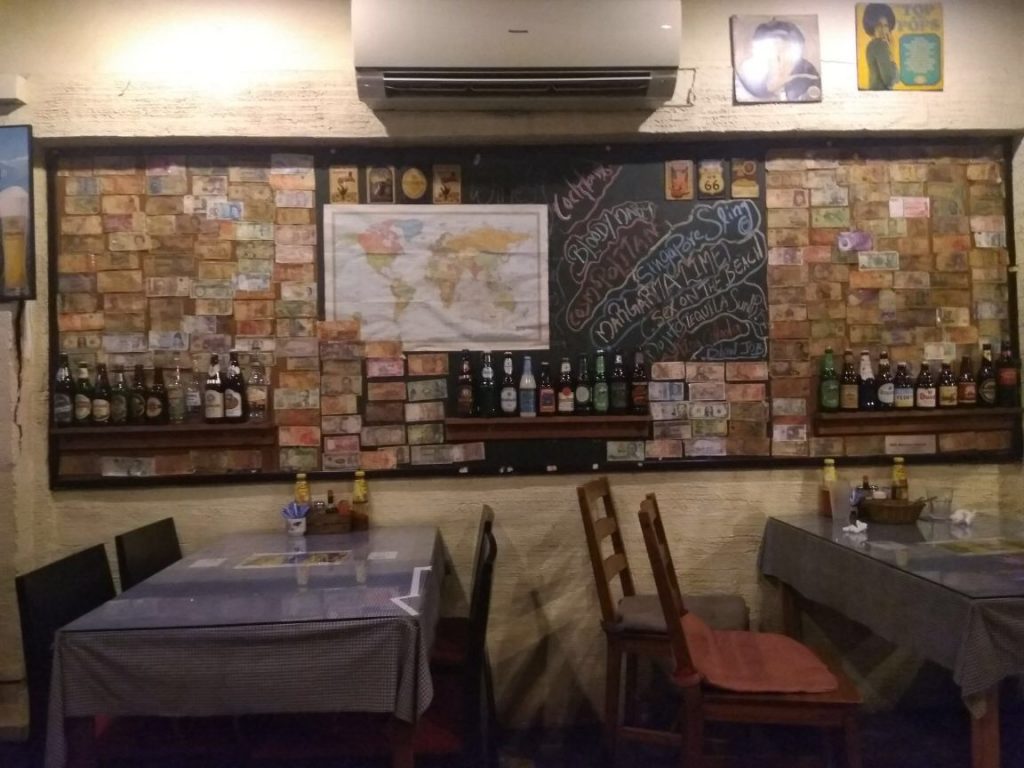 Hello, everyone, this is in continuation of my previous story, Of Unsaid Feelings And Words: Yet Another B-School Tale. I strongly recommend it before proceeding any further, it will make no sense without reading the previous part.
You are sitting in a cafe in a foreign land surrounded by a dozen of strangers, and you are busy in your own thoughts imagining the unforeseeable circumstances you can fall into if things go haywire. You start to freak out, you start imagining things worst things possible. Only a few minutes have passed, and suddenly the stranger next to you asks you if something is wrong with you. Lost in thoughts you don't realize that you're all choked up and tears start to well up in your misty eyes, it is at that moment you realize that a few drops of this warm elixir have touched your phone which is lying on the table next to you. You stumble to give a shaky response, the stranger next to you understands everything. The moment has passed. Then after some time, you feel the warm hands of the stranger on your shoulders, it has been long since you have felt the warmth of a man. He leans over and asked you if everything is alright, you said it's fine when clearly it's not. He offers you a drink, this would be your third of the night and you know that you are not good at making decisions, chuck it – you only live once, and sitting here in foreign land, you don't know whether you'll be able to relive the moment again in your life or not. You decide to go with the drink. One thing leads to another and you are discussing your problem with the stranger, he offers some good advice. You really like him, plus he is a well-built guy and you have a thing for sturdy guys!
The girl is seen leaving with that guy upstairs where they are sharing a dorm room.
It has been 1 year and two months since she joined the prestigious b-school and if we leave the initial few months, life was going great for her. She met a guy, who moved her life from one patch of darkness to a sunny day and since then he was everything for her. She used to seek his approval on every little thing of her life, she has completely submitted herself to him, and a few things kept aside, the guy had a good impression on her. It's not that the guy has everything sorted in his life but he was a person who could steer the boat even if he had to stay trapped in the whirlpool for little longer. He was a person who could change anybody's life, it's just that he really didn't know what he wanted in his life. Even the rigorous curriculum of b-school couldn't change his attitude, you only fear the things you care about. He has reached a stage where he had meticulously mastered his fears, and now the fear of bad grades and not having a whopping package at the end of two years doesn't fear him anymore. He has crossed the stage where fear drives things. He creates and destroys his own fears. Some may say that he is careless and his carefree attitude is never taking him anywhere, but he was past that.
Things were going really smooth between the two, but the girl had other issues with him. Since their first interaction, she has been spending quite some time with him. Just like any other normal person, she started having feelings for him. When you live in a b-school where everyone is in a constant war with each other, you become so emotionally fragile that the next best support you find, you become attached to it. There's this great thing about b-schools, you get attached so quickly and so deeply with people with whom you are just opposite; all it takes is a down moment shared with someone and the next thing you know, you are talking with them overnight and by morning you are the best buddies in the town. You see friendship is an involuntary reflex, it just happens, you can't control it. All it takes is the right moment to open up and you can't live without them. She started developing feelings for him. She was confused, every time he spoke to other girls she felt irritated, she just couldn't take it anymore. She was about to give up and tell him, but then there was fear of losing him.
Fast forward few weeks, and she was sitting in a cafe in Italy checking her facebook, it was a photo of him with another girl which made her drink two shots. She was feeling a little tipsy…
to be continued…
Pankaj Mann
Pankaj Mann is a 22 years old electronics and communication engineer and a PGP2 student at IIM Lucknow. He's a huge Harry Potter fan and when he says his hobby is reading, he means reading Harry Potter again and again. He's an avid runner and a marathon enthusiast. His passion lies in teaching!