You Should Know This If You Want A Career In Consulting – MBA IIT Kanpur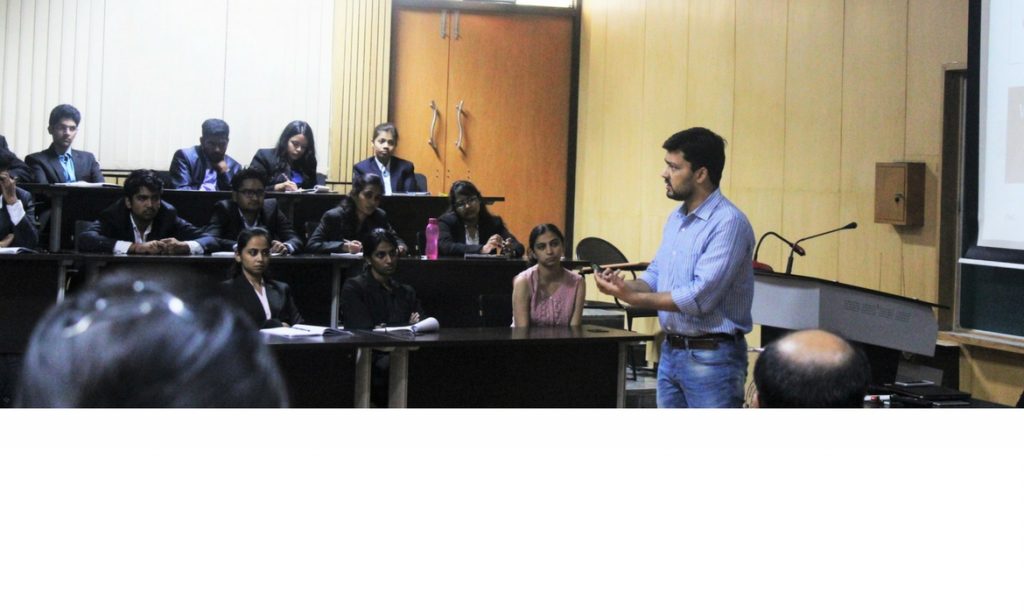 Everyone has an idea about the world of consulting but only few are aware of what it actually is. To allay our doubts and provide a glimpse into it, the MBA department of Industrial and Management Engineering, IIT Kanpur organised a guest lecture addressed by Mr Amit Singh (Director, PwC) and Ms Shalina Bhaita (Associate Director, PwC). The session focused on Consulting and consulting to government bodies in particular.
Initially, Mr. Singh gave us a brief introduction about PwC, its working and about the Smart city Project of Government of India to which he is closely associated.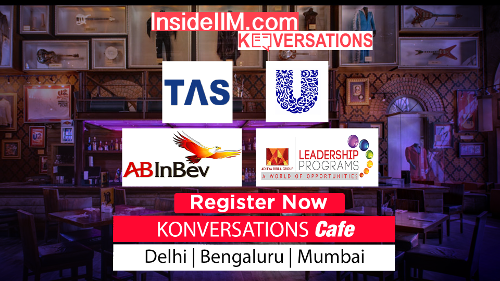 During his talk, he emphasised on the skill set required for a consultant. The first among them was mentioned as the ability to learn and unlearn quickly. And for that, one must read to stay relevant and contextual.  Further, he mentioned how this must be complemented with peer to peer learning, with emphasis on learning not just from acquaintances but also from surroundings.
Another prerequisite for a consultant was mentioned by Mr. Singh as building a good network of people with the focus on long-term relationships rather than short-term benefits. He also mentioned the importance of perpetually staying ahead in the learning curve by gaining knowledge continually. Another paramount term about working effectively as a consultant was mentioned as the "Voice of Customer", which implies gaining perspective from each stakeholder before reaching to a solution.
He enlightened us to a dilemma faced by consultants, of choosing between being a specialist and a generalist. Specialists have irreplaceable domain specific knowledge and generalists have a bird's eye view about multiple domains. Mr. Singh along with Ms. Bhatia led us through a consulting exercise, where they put forth a problem that had been posed to them by their client. Making us put our thinking caps about all the possible challenges which might crop up and finding solutions for them, they shared an interesting insight- that technology no doubt can be a game changer but sometimes the need of the hour might be to think beyond that, as technology cannot be the panacea for all ills.
Mr. Singh and Ms. Bhatia were also benign in sharing with us valuable insights about their current area of work- Smart City Project and indulged in answering the queries the students had regarding the same. The Questions ranged from- definition of a smart city, criteria for selecting a smart city, employment creations, financial viability, tourism potential, etc. Answering these questions, the speakers stated how definition for a smart city varies across countries. However, in the Indian context of the Ministry of Urban Development defines  a smart city as one with smart utilities, smart governance, and smart economy along with smarter people.
Cities being the center of all economic activities have a pull for people aspiring better lifestyle. With Urbanization in India being about 32% and a sizable amount of population shifting to urban cities, this could lead to crippling the resources in existing cities, and hence a need for new cities which are well planned and equipped with world class amenities. There was also a discussion about the Smart Pole project that was implemented in Bhopal for making the city street lighting system a revenue generating source.
The speakers gave an enlightening and engrossing session with great insights about how consulting firms are doing their part in nation-building, by working today to create a better tomorrow.