Zindagi Na Milegi Dobara – MDI
Management Development Institute, located at the heart of Gurgaon, truly goes by the name of developing the management skills in its students. Earlier I had just heard the name MDI and was fascinated to come here and see what actually MDI is. After finally joining MDI, since the first day, I have been enticed by the way we have been exposed to the corporate world, the teaching culture and much more.
The very beginning of our journey started with talks and lectures by the people of the corporate world. We had many big dignitaries visiting us and sharing their life experience on what they have learned throughout; sharing how it is to work in the corporate environment; things or events that changed their lives or the working of the company; small ideas turning onto something very big. These were the biggest highlights for me during our induction period at MDI. The amount of knowledge we gained was huge and knowing that it will not be easy for us due to the rigorous curriculum in the coming months made the things really interesting for us because we were always thinking about what is about to come for us.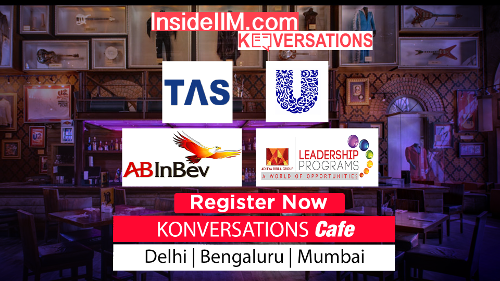 Apart from the corporate talks, we had our seniors teaching us a lot of things and also telling us about their experience during the first year of MBA. With that we were also introduced to various clubs and committees and the student-run initiatives at the MDI campus which showed us that it is not just about studying but also going into the field and getting your hands dirty by taking up various activities all throughout, which included managing various events and activities, talking to different people and solving the different issues at each and every step.
Now that we are a part of the rigour, it has been a different story so far with having a lot of things to do on our plate versus not getting the time to do all. This is helping me learn the importance of time management and also prioritizing the different tasks. These all learnings will be ultimately helping us in our corporate life which will be starting soon enough and then we will have to build our way throughout with the strong foundation that is being laid. 
I would like to work in Aditya Birla Capital Ltd., as it will give me an opportunity to work towards the wealth management, financial advisory services or corporate finance sector of the company. Aditya Birla Capital is one of the leading companies in this sector and as India is on a rapid growth stage in the equity sector, it will be one of the few sectors which will experience massive growth.  It will help me in taking ownership of my decisions and actions where I would like to deal with different stakeholders and the shareholders in providing an optimum solution to the problems being faced.