Harassing Your Mom – Strategy With RS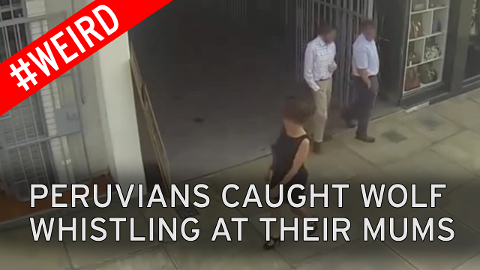 Eve teasing is a universal problem. Most of us turn a Neilson's eye towards it citing 'learnt helplessness' – no matter what we do the problem will never be solved; so why even make an attempt to solve it!
Everlast, an American brand, known for its boxing gear, decided to tackle this menace differently – by coming up with an out of box solution!
Research indicated 7 out of 10 women face this menace on the streets of Lima, Peru.
Next, Everlast did a recce to identify the habitual offenders and decided to approach their mothers.
The Team explained, to the mother of the offender, the extent of this menace & enlisted their support to take it head on – giving birth to an innovative strategy, which they branded– 'Harassing Your Mother'.
The mothers were invited to visit a salon where the Team worked on making them look 'younger' & disguising them just a wee bit.
Next they took the 'moms' to the place, which was a regular haunt of their son, & requested them to stroll around.
Team Everlast had proactively fitted the area with cameras to record the encounter of the son & the mom – and broadcast the confrontation for Lima to witness.
The habitual offender, seeing a 'woman' crosses his path – passed a lewd comment. The 'mother' upon hearing it turned around & called out to her son by name & confronted him. The son, of course was amazed & surprised to discover the woman he had made a target of 'eve teasing', was actually his mother. He decided to play down the seriousness of his crime by justifying that it was just a game; but the mother reprimanded the son in full view of the street – the broadcast of the confrontation was for Lima to view.
The public shaming of the offender hopefully would have a sobering effect on other eve teasers.
BTW, does this idea seem far-fetched to be implemented in India?
Not really. Women & Child Development Minister Maneka Gandhi has requested the Law Minister for enactment of a law for mandatory registrations of sex crime convicts, ahead of their release.
Business Lesson for us: 1. Every problem has a solution – many, which defy solution, can be resolved by thinking 'out of the box.' 2. To root out social menace the family members of the serial offender, should realize the gravity of the problem & actively participate in strategies designed to check / eliminate this menace – as those moms did in Lima.
———-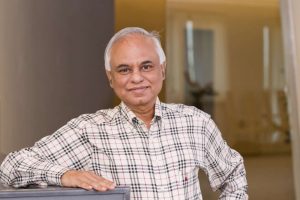 In this series, Rajesh Srivastava, Business Strategist and Visiting Faculty at IIM Indore gives you a regular dose of strategy case studies to help you think and keep you one step ahead as a professional as compared to your peers. Rajesh is an alumnus of IIM Bangalore and IIT Kanpur and has over 2 decades of experience in the FMCG industry. All previous Strategy with RS posts can be found here