'Re-Imagining Finance' – Summer Internship At AkzoNobel – Sumeet Mohapatra, JBIMS
When you dream a career in Finance and land at the right place and the right college. Here the place is Mumbai and the college is JBIMS. As soon as I joined JBIMS, preparation for summer interviews started in full swing. Our seniors and alums helped us a lot in building a solid resume and also took several rounds of mock interviews. I brushed up all the current affairs, read "The Hindu" and "Business Standard" line to line. The scope of career paths in Finance puzzled me a lot. I narrowed my focus to companies which offered Corporate Finance role. As Corporate Finance provides a multitude of career paths starting from Treasury to General Management. Luckily, after 2 rounds of interview, I got an internship offer from AkzoNobel (famously known for its "Dulux" brand), the world's 2nd largest paint manufacturer. I think going through the annual reports of a company helps a lot in knowing your target companies peers, strength, weakness and of course the core values. 
In books, one will find that Investment, Financing and Dividend decisions are the three basic pillars of Corporate Finance. But in reality, it is much more than that. My project was to reduce Sales Return (Credit Invoice in Finance parlance) by analyzing Depot Operations & Sales Practices. I spent first two weeks analyzing huge data dumps from SAP from different perspectives. Thanks to Econometrics lectures, I was able to perform both time series and cross-sectional analysis of the data. No kidding. And I build my own set of hypotheses. I had a shrewd mentor who said: "You have to find out all the reasons for skewness and deviations by yourself else I will be biasing your analysis and you will not be able to come out with new facts and insights."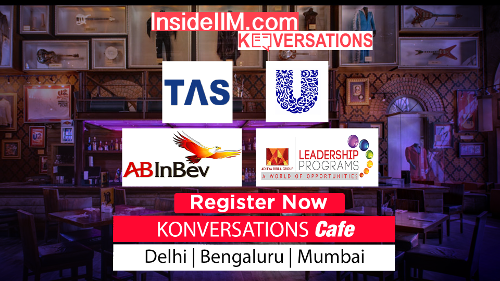 Next 3 weeks, I tried to answer all the relevant "W" questions which popped up during the data analysis. I had my own share of field visits (neck to neck with Sales folks )  to understand the different businesses, distribution models and customer behaviour across geography. My project demanded me to understand the whole supply chain starting from procurement to logistics to planning. And lastly, I got a fair idea about sales practices, scheme distributions (Phasing in Sales parlance) and the month end phenomenon. By this time, I was able to establish gaps and inefficiencies in the processes, policies, and practices. 
I spent next 2 weeks, brainstorming my ideas with senior leaders across the divisions starting from Logistics Managers to Business Excellence Head. Even had discussions with CAs to understand and solve auditing and accounting problems which were impacting day to day business. As the D-day (Final presentation) came closer, my heart started racing (gave me chills of B schools interviews ) as all the business heads across the divisions were to attend the final review of a Finance Intern who did a project related to Sales and Logistics. Yet it was the best and most cherished moment of the entire internship as it was filled with discussions, laughter, learning, business insights and of course feedback. Next two days, I worked on the feedback and the tasks given to me at the end of the presentation (Impressed by the process mapping and workflow design skills). 
Congrats you have reached the last part of the article.  I would do great injustice to my intern buddies from IIFT, IIMs, MDI, NM, etc if I don't acknowledge their efforts to keep me chilled during this hot summer. We all had a great time together, shared our campus stories and B school journey. As I had a cross-functional project, I gave and received a lot of gyaan from my fellow interns. To conclude, the internship experience at AkzoNobel was quite fulfilling and gave me a new perspective on Finance.