20 Corporate Competitions To Look Forward To At IIM Trichy (Domain Wise)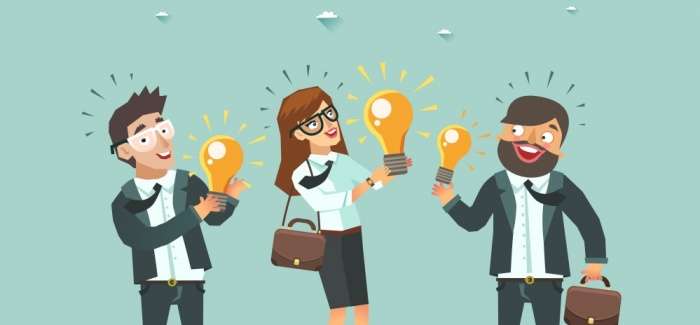 Corporate Competitions are one of the most interesting experiences in business schools and with it comes the challenge of choosing which ones to dabble in. the following is a domain wise classification of the top 20 Corporate competitions in IIM Trichy which may be common across top b-schools to enable students to get a feel of the contest before it actually visits campus. Do note that some of the observations are the authors own and some perspectives are taken from students who have participated in those contests. Links are provided for further details where they were available.
1. Godrej Loud (Marketing+ General Management/Strategy )
The only B-School competition that could be considered "fun", it revolves around the chance to earn your golden ticket to live your dream- any dream that you have been passionate about. This could be something you've wanted to do for a particular sect of society or the chance to pursue a hobby of yours in an elite school. According to a student who received a special mention of Loud, "You have to remember to show reasonable evidence that you are actually interested in what you are calling your Dream. The motive of Godrej in enabling you to live your dream before selecting you to join them is that they believe your passion will carry forward to the work you will eventually do at Godrej". The winners (and some special mentions) get offers of Summer Placement at Gurukul.
Link: https://www.godrejcareers.com/loud/
2. Mahindra Warroom (General Management/Strategy)
The ultimate Strategy Competition to look forward to on campus, it is essentially a contest that requires you to form teams and select caselets which are real time problems faced by the company. These cases require rigorous preparation and multiple rounds of evaluation, and the final round is aired live in front of an eminent jury including Mr. Anand Mahindra and the Executive Board of the Mahindra Group. It is essentially an initiative by the company to get a fresh perspective from the best minds in the country's B-Schools, so a sound demonstration of skills in every domain is vital, which means the team has to be chosen accordingly. Naturally, a fair attempt can be made after studying the Strategy course and related electives or by working closely with a faculty mentor from those areas.
Link: http://www.mahindrawarroom.com/about-war-room/about-war-room
3. Cognizant CXO Challenge (General Management/Strategy)
A challenge which requires students to present their Business Solutions to real time problems faced by Cognizant, the shortlisted teams get in person mentorship from executives to better their solutions. This ensures insights into what it takes to successfully grow a business in terms of strategy, competitive dynamics, financials, marketing, operations, and so on, and understand the corporate challenges faced by CXOs ranging from the CEO and the CFO, to the CIO and CPO.
4. Amazon Ace (Marketing + General Management/Strategy + Operations & Analytics )
Ace is a challenge that has three fronts: Innovation, Strategy, Simplicity. As of 2018, it dealt in Amazon's Operations and Consumer Business areas. From time crunched problem-solving and live case-simulations to an exciting face-off between teams in the finale, the competition allows students to exercise lateral thinking, brainstorm and evaluate challenging case studies.
Link: https://amazonacechallenge.com/ace2018/about
5. FLIP National Challenge (Finance)
The FLIP National Challenge is India's version of CFA and the categories are separate for first years and second years and that is a good thing because the curriculum, while rigorous, is manageable. The scores then determine ranks and the winners are judged accordingly in various categories. According to Ms. Tejaswini Etlam, a winner in the Wealth Advisor category of FLIP 2017, "You can learn at your own pace with little stress on timelines. The quizzes that happen are a good way to gauge progress till then. Studying in a group will do the trick when the exam is nearby."
Link: https://www.learnwithflip.com/flipchallenge2017/about.php
6. Yes Bank Transformation Series (General Management/Strategy )
Yes Bank Transformation Series is a case study competition which aims at garnering ideas from B-School students for innovations in live challenges in socio-economic themes, for instance YBTS 2017 held in conjunction with their partners in the domain of Smart cities (Cisco, IBM, Microsoft, Nasscom), Fintech (Morph.ai, Numberz, Redcarpet, Rupeeseed) and Social Sector (Intellecap, Singapore International Foundation). The Finalist Teams solved a challenge of National Importance provided by Atal Innovation Mission, NITI Aayog. The Grand Finale case study revolved around 'Making India a Smart Agri Nation.'
Link: https://www.transformationseries.in/
7. L&T Outthink (General Management/Strategy )
OutThink is a case study contest which, as many others requires you to form teams and submit analysis. However, according to a winner of OutThink 2017, Mr. Abirbhav Mukharjee says: "Don't lose the forest for the trees. Use the multitude of data and your analysis to have a Strategic view of the state of affairs and don't lose focus by delving too much into the micro level analysis using hi-fi tools when the conclusions don't make sense. Be mindful of the current affairs too and try to see some correlation between those events and your case strategy."
Link: https://outthink.larsentoubro.com/About-OutThink.aspx
8. E&Y Quiz (General Management/Strategy )
A Business Quizzing Contest, EYQ tests business acumen in areas such as Brands, Campaigns, E-commerce, Leaders, Start-ups, Founders etc. The quiz has a time limit and naturally the group has to be quick on their feet since the questions could be pictorial and the fastest web searcher gets a better chance to qualify to the next rounds in a thrilling contest made humorous by Quizmaster Avinash Mudaliar.
9. L'Oreal Brandstorm (Marketing)
Brandstorm is a core branding contest that is popular among popular B-schools across Asia. It involves showcasing creativity and innovation in the dynamic Beauty industry.
Link: https://brandstorm.loreal.com/en/challenges/landing
10. Pepsico Change the Game (General Management/Strategy + Marketing)
Change the Game is a global Challenge open to a wider audience compared to other competitions, owing to the brand itself. A test of Product Portfolio Management, this scenario based challenge delves into a knowledge of Brand and Product Management as well as Finance, Strategy and General knowledge.
Link: https://www.pepsicochangethegame.com/challenge-stages
11. Shopclues CXO Next Challenge (General Management/Strategy + Marketing+ Operations & Analytics)
CXO Next aims at enabling B-School students to think like CXOs by participating in case studies and the winning teams get to shadow the CXOs of ShopClues for one week.
Link:https://www.shopclues.com/blog/humans-of-shopclues/cxo-next-2017-student-today-cxo-tomorrow.html
12. CFA RC (Finance)
CFA Research Challenge is by far the best finance competition any business school student will come across. The competition revolves around making an equity research report of a company. It happens in 4 phases: domestic regional, domestic final, regional finals and world finals. More than 1,000 universities/business schools participate in the competition. Students work in teams to research and analyze a publicly traded company and then write a research report on their assigned company with a buy, sell, or hold recommendation.
Link: https://www.cfainstitute.org/societies/challenge
13. The Heromoto Corp campus challenge (General Management/Strategy + Operations & Analytics )
THCC is a problem based challenge, where challenges that are on the priority list of Hero Motocorp are put in front of students.  The solutions thus chosen would be implemented in the near future and the students would get the chance to witness their problem solving skills, business analysis and technical knowledge enabling the World's 2nd largest two wheeler manufacturer become mightier.
Link: http://theherocampuschallenge.com/about-the-hero-challenge.html
14. RB Mavericks (Entrepreneurship+ Marketing)
This challenge edged along the lines of marketing research followed by entrepreneur ship and Top of the Mind Marketing. Teams worked with a local community to gather insights and conceptualized a creative campaign to address the case challenge. A thorough screening process followed after which shortlisted candidates were given a chance to make a presentation to the esteemed RB panel. The top 6 teams were funded with INR 1 lakh to pilot their idea, later to be verified by an agency. At the finale – the Showdown, 6 teams from the Battlefield presented the results by demonstrating the behavior change in the selected community.
15. Reliance Ultimate Pitch (Entrepreneurship)
The Ultimate Pitch is a core entrepreneurial contest, owing to Reliance's history with the field. The contest is open to the smallest of ideas and with the right amount of thought and effort, you could get the opportunity to pitch to an elite panel of Reliance's senior executives to see your idea through. The first step is uploading a 3 minute video presentation about the idea.  According to Mr. Akshay Thoolkar, a participant of TUP'17 the key is to realize that it is identical to a pitch you would make to a Venture Capitalist, so be prepared to be grilled on the Revenue model and even a certain indifference which is to enable you to sell your idea better.
Link: http://www.reliancetup.com/
16. Infosys Ingenious (Entrepreneurship+ General Management/Strategy)
Ingenious is the annual inter B-school competition conducted by Infosys for select business schools across the country. Originally a case-study challenge, the competition now includes quizzes, simulations, and business plans. The competitions format now includes new Contenders to compete with the Tier 1 B-Schools, called the Defenders.
Link: https://ingenious.infosys.com/app/ingenious
17. Schneider Electric Case Study Competition (Entrepreneurship+ General Management/Strategy + Operations & Analytics )
This is a case study contest wherein teams attempt to solve Schneider Electric's real time challenges such as with energy management or suggest ideas for efficient energy management in a city environment in an infograph format.
Link: https://www.gogreeninthecity.com/challenge.html
18. RBL Bank -Big Pitch  (Entrepreneurship)
Big Pitch is an initiative by RBL Bank in association with Amity Innovation Incubator to provide a launch pad to your entrepreneurial ideas. Bit Pitch is platform to present your start up idea to a panel of Industry experts curated by us to help you Incubate your idea or secure a Funding! It is an opportunity for the campus to participate and engage with us in the Bank. A short application process will be followed by presentation. The shortlisted participants would also be mentored by our knowledge partners comprising brands such as Luthra and Luthra , Grant Thornton, NPCI and IndiaFilings.
19. Dell: The Big Idea Contest (Entrepreneurship)
The contest is a pitch of transformational ideas on a topic of your choice with respect to a Windows PC which is to be written and pictorially represented to Dell, and the entries would be judged by leaders of Dell and Your Story, who is the collaboration partner of The Big Idea.
Link: http://www.dellcampassador.com/big-idea.aspx
20. Credit Research Challenge  (Finance)
The Credit Research Challenge (CRC) is an annual competition that provides post-graduate students world over with hands-on training and intensive learning in credit research and analysis. Students use their analytical and creative thinking skills to analyse companies from a credit portfolio management focus. This annual educational initiative intends to bridge the knowledge gap on Fixed Income and Credit markets and promote the best practices in credit analysis and appraisals through hands-on training and intensive learning in credit research and financial analysis with presentation skills.
Link: http://creditresearchchallenge.com/
Wish you the greatest, most enriching experience ahead as you go competing to discover yourself !
Riddhi Kalra
Tends to be obstinate about pondering on the other side of things- the "what ifs", that have the potential to change the end of a story. Likes to appreciate the brilliance in mediocrity and the beauty in humility. Enjoys reading novels and is an amateur guitar player. Currently pursuing the Post Graduate Programme (Class of 2019) at IIM Trichy, she is a member of the External Relations Committee, Persona (the HR&OB Club) and the Student Team of InsideIIM 3.1