'3 Months Are Good Enough To Crack The CAT For Aspirants Who Are Thorough With The Basic Concepts' – Abhishek Sambangi – 99.32 CAT 2015 – IIM Ranchi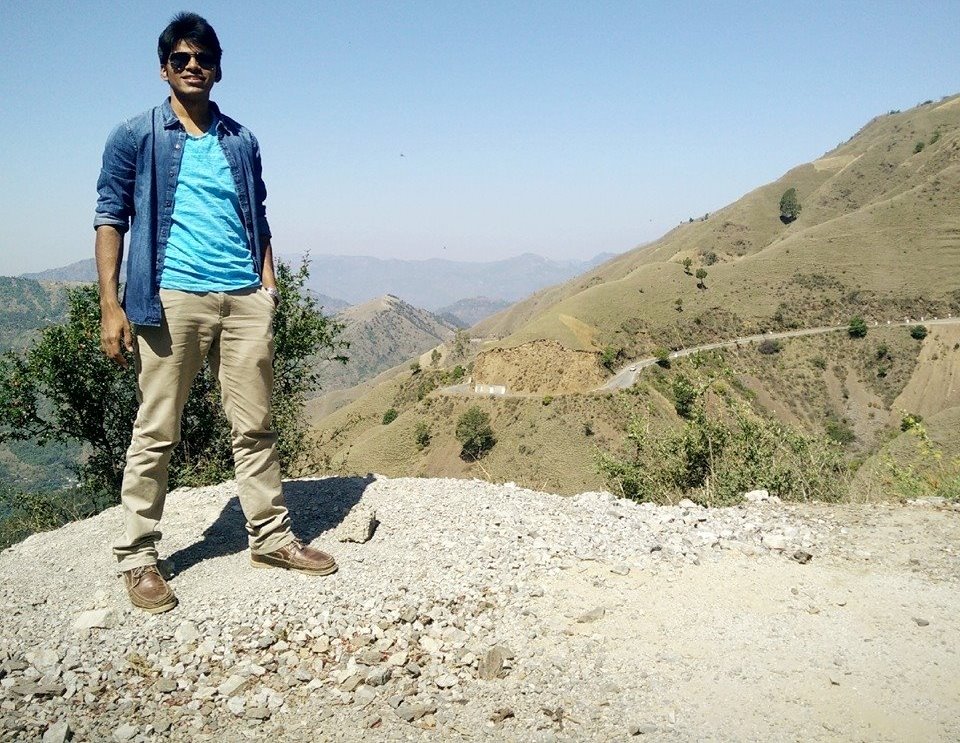 Here we bring you the CAT topper of our batch, Abhishek Sambangi (99.32, VARC 86.34, DI/LR 99.71, QA 99.15) who is currently pursuing the PGDM course (batch 2016-2018) at IIM Ranchi.
He enjoys cycling, playing chess, table tennis and pencil drawing. His interests lie in teaching, renewable energy and volunteering for non-profit organizations. And his vision in life is to do something remarkable in the field of his interests. He shares with us his experience of how he cracked CAT 2015.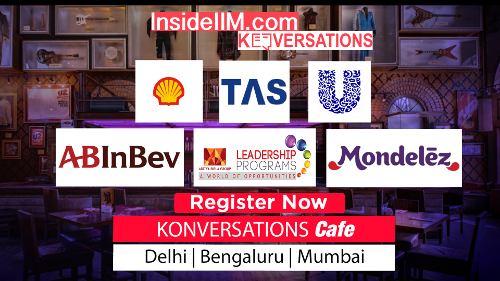 Tell me something about your educational background and your work experience
I have done Dual degree in Mechanical Engineering with a specialization in 'Energy technology' from IIT Madras ('08-13 batch). I carry an experience of 33 months in HCL Technologies' Engineering and R&D services as a FEA Analyst, where my role was to conceptualize, design, develop and implement solutions using simulation and lab facilities available.
What were the first thoughts that came to your mind after getting aware of the various changes in the CAT pattern and how did you use them? 
I felt the pattern change was beneficial, as it had helped in tackling the biggest challenge for any aspirant, time allotment to various sections. Addition of the basic calculator had been of help for few calculations in DI&LR section.
When did you start preparing for CAT? Did you change your preparation strategy after the announcement of the pattern change or did you follow the same routine?
I had started my preparation from July and I believe 3 months are well enough for the preparation to one who is thorough with the basic concepts. I always felt that the two biggest challenges in CAT were managing time between sections and choosing the questions within the section. With the pattern change, I felt the need to concentrate more on choosing the right questions and making fullest use of the calculator to save time.
How did you manage your time while studying for CAT, given that you had a full-time job?
My job demanded around 10 hours a day during the weekdays, leaving me with 1-2 hours to prepare for CAT. My weekly schedule was to take a mock exam every Saturday, analyze it on Sunday and work over the required areas over the week. I believe analyzing your exam to know your weak areas is the most important step of the preparation which is the only way to improve the scores.
Did your engineering background help you during test prep? Did it help you in the subsequent rounds (GD-PI)?
My engineering background, which is dual degree in Mechanical engineering had exposed me to a wide range of subjects from life sciences to rocket technology. This helped me in an easy transition from one area to another in the exam without affecting my speed and accuracy of attempts. And this also made me very comfortable about a lot of topics in the WAT/GD and PI.
What were your strong/weak sections in CAT and how did you overcome your weaknesses?
I have always been very comfortable with quantitative analysis since my childhood, which made QA and DI/LR my strong areas. And VA was a relatively challenging section for me, on which I spent most of my preparation time. I concentrated on my weak areas like vocabulary and reading comprehension. Though this is an area which is very difficult to improve upon in a short span of time like 3 months, I made it a habit of reading whenever I got time which improved my reading and retention rate.
Please share your section wise preparation strategy. (Quant, DI/LR, Verbal)?
As my accuracy was very good in the QA and DI/LR sections, I concentrated on the speed by choosing the right questions to answer and using the calculator to the fullest potential. In the Verbal section, I made a list of areas where my accuracy was consistently poor and worked on improving in those.
What was your overall test taking strategy?
My test taking strategy was mainly to choose the right questions to answer first.  That came from knowing my strong and weak areas very well. This can only be achieved by enough practice and analysis of mock exams.
What was your strategy for the D-Day and what do you think you executed the Best on the D- Day? 
Presence of mind on the D-Day is as important as the whole preparation. Being in Chennai last November which witnessed heavy rainfall, I reached the exam center a day before, made some good friends and stayed with them in a hotel room nearby. This reduced a lot of stress and helped me in going to the exam center with a cool mind.
Which coaching institute did you go to and how did coaching help?
I had registered for the test series from IMS Chennai. They provided a very comprehensive report on the mock exams, which made my analysis very easy, saving me a lot of time. The personal guidance I received was very helpful in clearing the next WAT-PI rounds.
After the exam, how did you prepare for the WAT/PI rounds?
I've followed the guidance of IMS mentors about the sections to read in newspapers and magazines, which not only kept me abreast with the current happenings but also gave me the knowledge on how to structure my thoughts. Apart from that, the reading habit which I had developed helped me a lot in being conversant on a wide range of topics.
What are the key factors, you think, that influenced your selection at the PI stage?
The factors that influenced my PI stage were the structured thoughts that I put forth in the interview while answering. A crucial part in answering work-related and behavioral questions was being thorough with my work experience and doing a thorough self-analysis.
What was your WAT topic and how did you structure your write up?
My WAT topic for new IIMs was 'Socialism vs Capitalism for India'. I had composed my WAT into 4 paragraphs, first for introducing Socialism and Capitalism and where India stands, second and third to explain Socialist and Capitalist features of India and a concluding paragraph of what changes can be made to solve some of the contemporary issues prevailing in India.
What made you pursue MBA, and why IIM Ranchi and not any other top B-School?
I was offered admission to all the new IIMs and MDI Gurgaon. After going through various sources of information about the colleges, I chose IIM Ranchi. The extensive placement report by IIM Ranchi, the information given on the official website like various Student achievements, Colloquium speakers (Guest Lectures) from the Industry and the corporate partners had made my decision of choosing IIM Ranchi relatively easy.
What are your plans after MBA?
My short term plan is to find the field of interest where I can excel in and learn as much as possible. My long term goal is to start my own venture related to energy sector and add some value to the society.
A word of advice for the MBA aspirants who will take CAT 2016?
Knowing your weaknesses is as important as knowing your strengths.
I wish Good Luck to all the InsideIIM readers.
About the Interviewer:-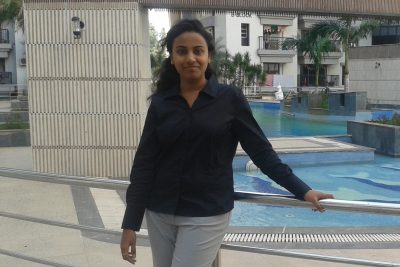 I am a student of IIM Ranchi belonging to 2016-18 batch and a part of InsideIIM student team 2016-17.
A short poem to describe me-
Juggling with a plethora of nascent ventures,
My life feels exhilarating,
For once I reminisce my pleasant old humdrum times,
but then at the end of our comfort zone Life begins,
So I'd rather be experimenting, outgoing, enjoying
And set my life to be eventful than plodding…