5 Facts You Didn't Know About TEDxSIBM Bengaluru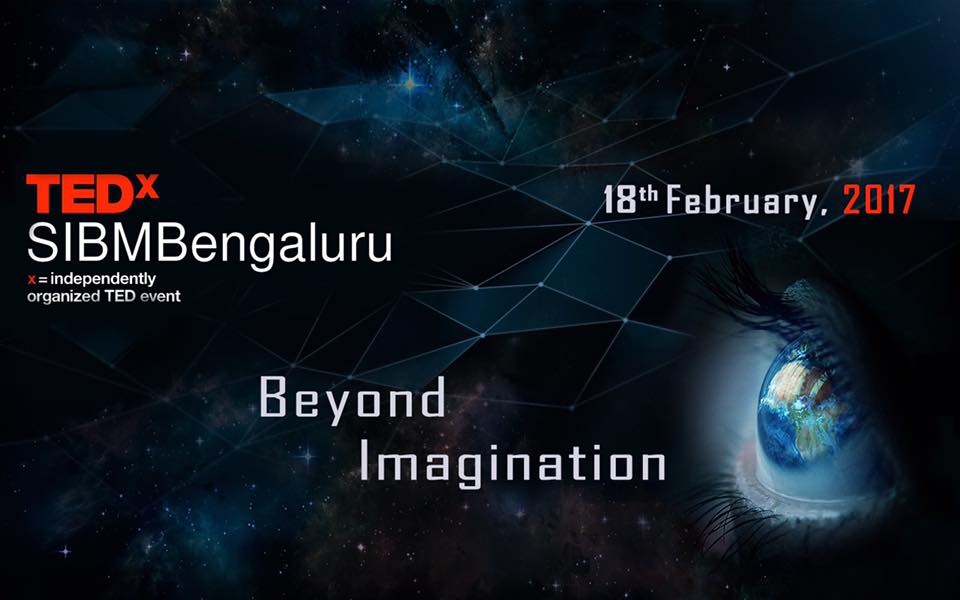 With all the excitement pumping up for the 6th edition of TEDxSIBMBengaluru, do you think you know the A to Z of the event? Well then, it's time to put your gyaan to test! Here are five facts about TEDxSIBMBengaluru that we bet you never knew about.
1)  TEDxSIBMBengaluru – One of the Earliest TEDx Events
TEDxSIBMBengaluru when started in 2012, was one of the only three TEDx talks to be organised in Bengaluru, with the other two being TEDxNMIMSBangalore and TEDxBangalore. Our efforts are directed at bringing the best minds of the country to share their wisdom for a better future. SIBM-B has been forever proud to have received the rights to host the prestigious event and has always lived up to the elite standards of the global TEDx framework.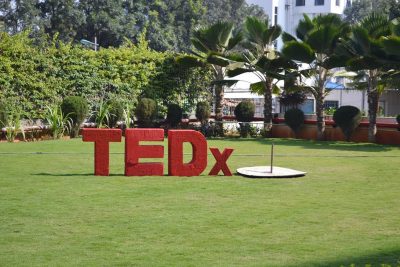 2)  5 Years, 5 Editions
SIBM-B has taken it as a loyal commitment to organise TEDxSIBMBengaluru without fail every year. From its inception in 2012, we've managed to marshal the event for a total of 5 times, once every year. More than 100 students strive hard to put the event in place, and this year's organising team includes a student strength of 104. With the 6th edition waiting to be unravelled on the 18th of February, SIBM-B is delighted to have achieved a no-break status in the hosting of TEDxSIBMBengaluru.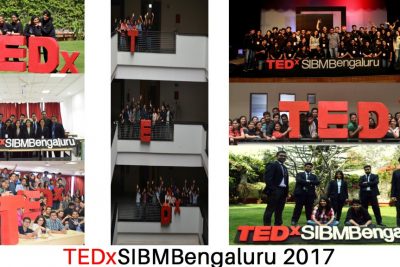 3)  Splendid Speakers from All Walks of Life
From Armstrong Pame, the first IAS officer from Zeme tribe of the Naga people, to Snake Shyam, the naturalist on wheels, to Adarsh Aathi the mentalist, to Major D. P. Singh, India's first blade runner, to Charles Ma, the unconventional Bharatanatyam dancer, to The Indian Jam Project who gives every piecen of music a 'desi' twist , you name a field, we've had them all at TEDxSIBMBengaluru. (You can find their talks here: https://www.youtube.com/user/sibmbangalore/playlists?view=50&sort=dd&shelf_id=5). The tradition is going to be no different this year, with the list of distinguished speakers we have lined up for the 6th chapter. The countdown is already on!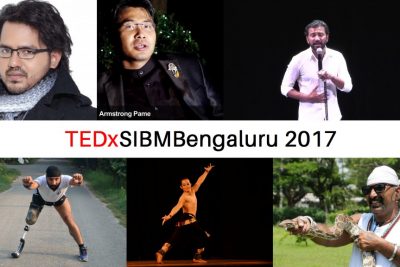 4)  The Enormous Online Reach
The Youtube channel of TEDxSIBMBengaluru has crossed a viewership of 3.5 lakhs as of now. The channel contains videos of a handful of TEDx talks at SIBM-B over the years, including that of Vasu Dixit (https://www.youtube.com/watch?v=SxqLhdEwgaA),
Elena Kazan (https://www.youtube.com/watch?v=dmFsgc5lhd8), Gulshan Deviah (https://www.youtube.com/watch?v=lkUaqVAyarg) Sidharth Rajeev (https://www.youtube.com/watch?v=oxLi4BH2BZ0), to name a few. TEDxSIBMBengaluru also has wide reach and popularity over key social media platforms as well.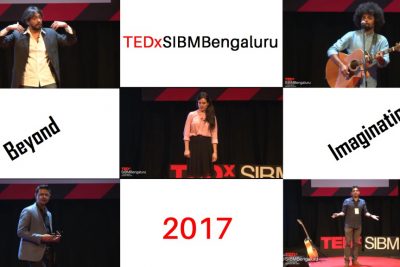 5)  Themes That Go in Tandem with Each Other
The theme of every year's TEDx talks at SIBM-B has a deep connection with that of the preceding year's. We started by "Challenging The Unconventional", then we did so and took "The Road Less Travelled" to follow our hearts to pursue the best of life mantras, "Carpe Diem : Seize The Day", and showed the world "The Power Of One". And this time, we're all set to commence on our journey "Beyond Imagination".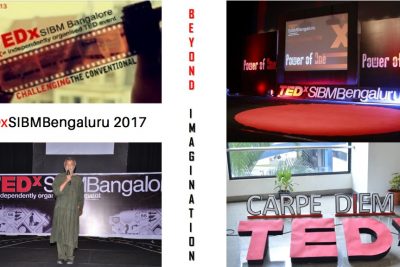 Written by Jayalakshmi Ranjith and Bhuvan Sachdeva, first year students (2016-18 batch) of Symbiosis School of Media and Communication (SSMC), Bengaluru
SIBM Bengaluru
Ever since its inception in 1978, SYMBIOSIS has been synonymous with progress. The trend of progress has been continued by setting up of SIU's first campus outside Maharashtra at Bengaluru in 2008. SIBM Bengaluru is now one of the leading B-Schools of the country. The focus, now, is on matching global standards of management education. SIBMB instills a work culture which is unparalleled among various institutions. It provides a holistic approach to management which goes a long way in creating a dynamic identity. Vibrant student associations and committees complement the program with a number of activities involving institute-industry interaction.