Best Campus For Networking – Shubham Gajbhe, FMS Delhi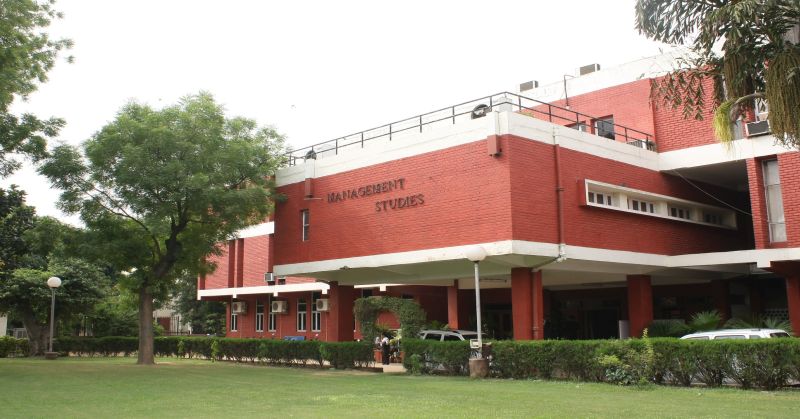 One thing unique about my Campus is that FMS has the biggest Alumni network. Alumni all over the country visit us to guide through our career choices after B-schools. No other colleges have such big alumni base where alumni are always ready to help their college people. FMS also has the low batch strength where we can actually interact with every other batchmate. This helps to connect with people and not participate in a cutthroat competition, unlike other b-schools. FMS lacks infrastructure but it helps students manage with limited resources. This is the most unique thing about FMS, that it teaches us to manage and adapt to a limited resources environment.
A memorable classroom experience in my B-school was me and my group had to earn money from the streets of Delhi by providing services or pitching our idea to the strangers. We had to dance, sing, act like crazy to entertain people and earn money from them.
Sandeep Khanna is the craziest person in our batch. In an event when we have to collect money from strangers by pitching our idea; we did some crazy things together, like dancing as a couple in public place, doing push-ups and hand-stand to earn money from strangers for entertaining them. I also find Boda Manoj craziest batchmate in my B-school because when we were asked to send a pic playing sports, he sent a quote saying "I don't play sports, the only sport I play is shopping. But there's a lot of walking in that, running sometimes if there's a sale." Siddhant Arora is also crazy because he always sleeps in the class but he doesn't stop interacting and asking doubts to professors whenever he is awake. Mukul Gore is also crazy with his crazy one-liners to shut up everyone.
Which ABG company you want to work for?
I would want to work for Birla sun Life assets management company, because I am interested in finance and I want to work and develop skills in the field of Finance. ABG is one of the largest conglomerate company in India and it would be a dream come true for me to work in ABG's subsidiary.
Placement Cell FMS Delhi
Established in 1954, FMS has been a pioneer in India offering management education. FMS has the unique advantage of being a premier 'B-school' in a University milieu and in the national capital, thus offering valuable opportunities for our students in interdisciplinary learning and to undertake live projects from national/ international organisations. FMS is proud of a long list of illustrious alumni. It has rich legacy and history of producing World Class Business Leaders who are ranking stalwarts in Top MNCs across the globe.